Drive-in Movies "Scene" Here
We've got just the ticket for summer fun! Film buffs of all ages can celebrate the resurgence of the drive-in movie scene--with two outdoor cinemas in Winston-Salem.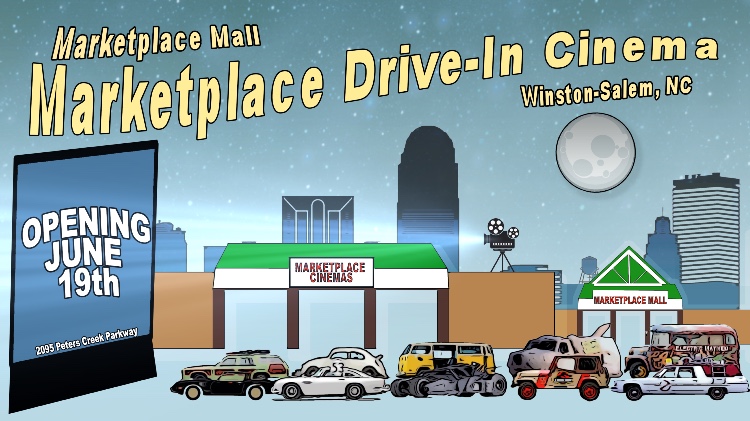 From recent family-friendly hits to action-packed blockbusters of yesteryear, Marketplace Cinemas transformed into a drive-in movie theater with several sold-out screenings to-date. Tickets are $20 per car load and must be purchased in advance online.
New to both the silver screen and Winston-Salem, The Drive is a socially-distanced outdoor entertainment space offering drive-in movies at the Winston-Salem Fairgrounds. Advance ticket purchases are encouraged. View the movie schedule, and purchase tickets here.