Meet the VWS Sales and Services Team: Paul Sheehan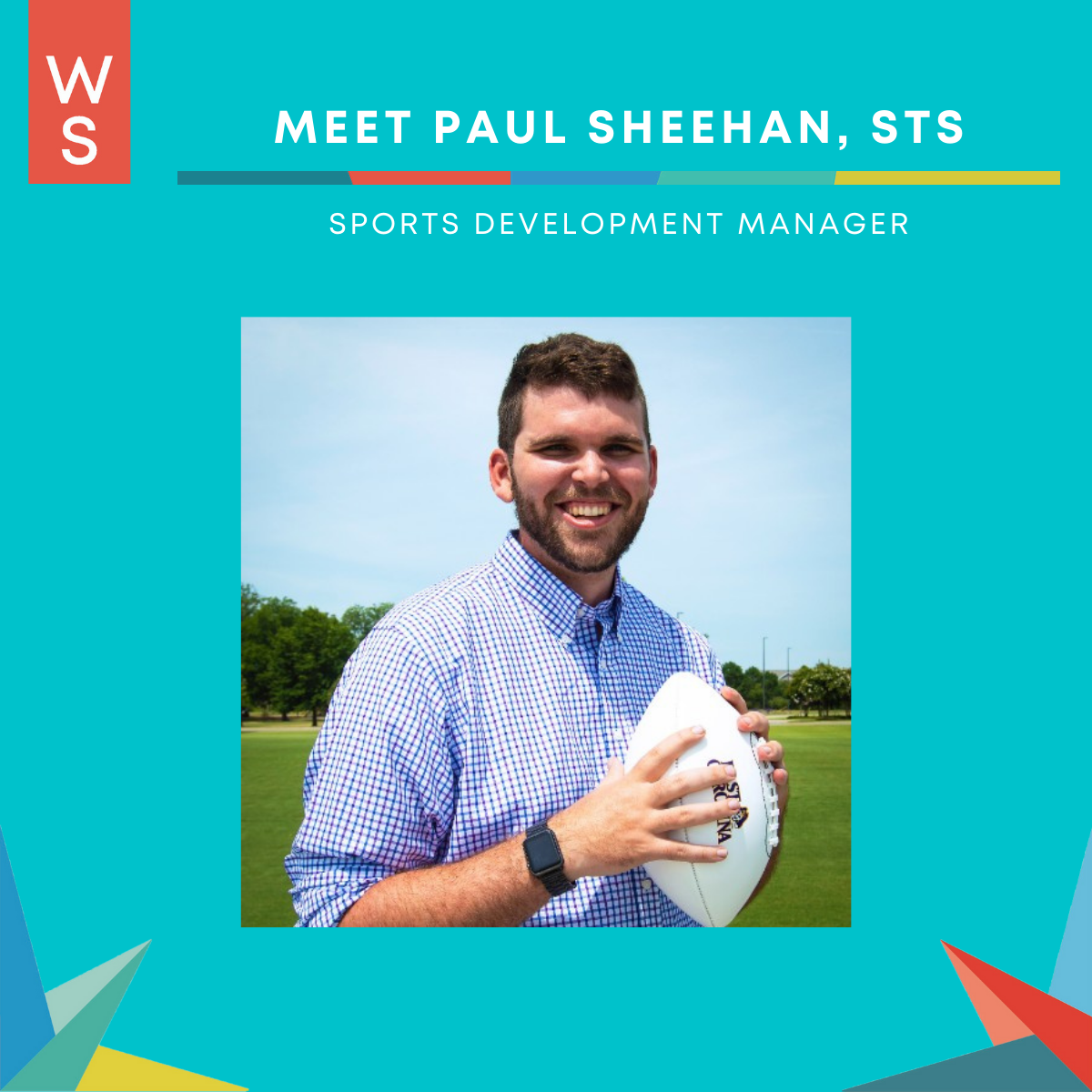 Paul is the latest addition to Visit Winston-Salem's line-up. Boasting six years of experience in the tourism and hospitality industries, Paul is chair of the North Carolina Sports Association (NCSA). He also serves on the North Carolina Sports Leadership Council.
What's your hometown and college alma mater?
I grew up just outside of Charlotte in Waxhaw, NC, and I went to Appalachian State University (Go Apps!)
Why did you pursue sports tourism as a career?
I have always loved sports and live events, as well as sales and networking. Sports brings people from all types of backgrounds together to cheer for a common cause. I enjoy helping bring new events and retaining current events for the destination to give people more sporting events to cheer for.
What's your favorite sport (to watch and play)?
I love to watch football of all levels, but especially cheering on App State Football, and the Carolina Panthers. I also love Hockey, Formula 1 Racing, and Road Cycling. If I'm being completely honest, there isn't a sport I do not like watching! I love to golf and play tennis, but my skill leaves more to be desired.
What are your goals in terms of sports development in Winston-Salem, and why did you choose to work for Visit Winston-Salem?
I love working in the sports market and am excited to help grow the portfolio of sports tournaments and events that come to Winston-Salem and Forsyth County. I am excited for all that the destination has to offer, not only in terms of sports facilities, but restaurants, arts, breweries, outdoor activities, and community activities. My wife and I are excited to make Winston-Salem our home.