RiverRun Celebrates 25 Years
The RiverRun Down: What You Need to Know About the RiverRun International Film Festival

With RiverRun turning 25 this spring, we chatted with Executive Director Rob Davis to get some festival insight. What makes RiverRun so special? What's new this year? And why is it called RiverRun anyway?
Springtime means showtime in Winston-Salem, as the RiverRun International Film Festival brings a bit of Hollywood glitz to town. Now in its 25th year, the festival has evolved into one of the leading film events in the Southeast, offering more than 160 films in all genres over a 10-day span. Film screenings are complemented by a variety of panels, parties, and community programs throughout town. Add it all up, and it's easy to see why RiverRun was recently named a Top 50 film event in the world by Moviemaker Magazine.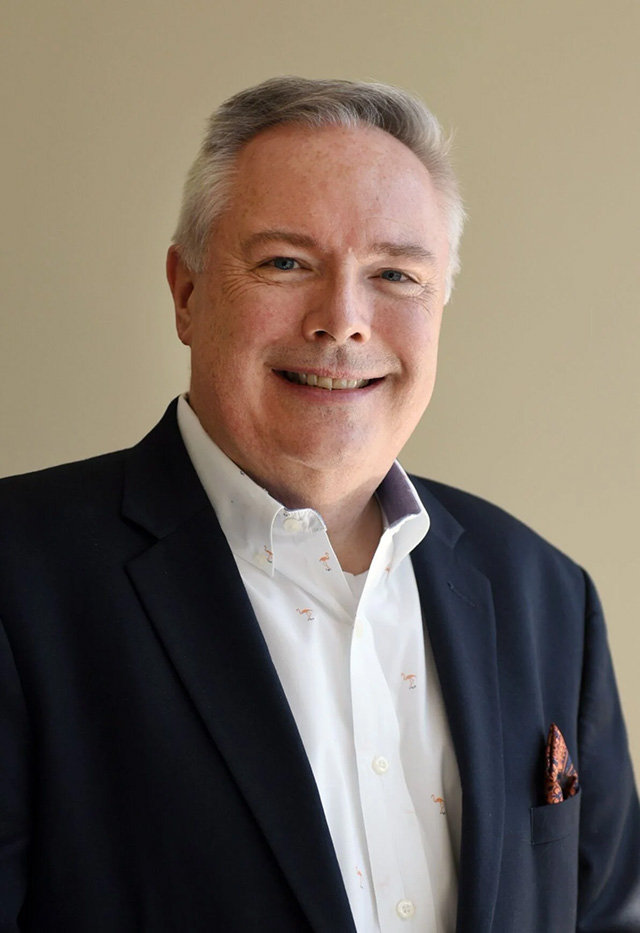 Rob Davis, RiverRun Executive Director
2023 will be a milestone year for the festival. Not only is RiverRun celebrating its 25th anniversary — and 20th year in Winston-Salem — it's celebrating a return to normal after three years of COVID-fueled uncertainty. To learn more, we chatted with RiverRun Executive Director Rob Davis to get a sneak peek of this year's festival and reflect on RiverRun's history, evolution, and unique draws.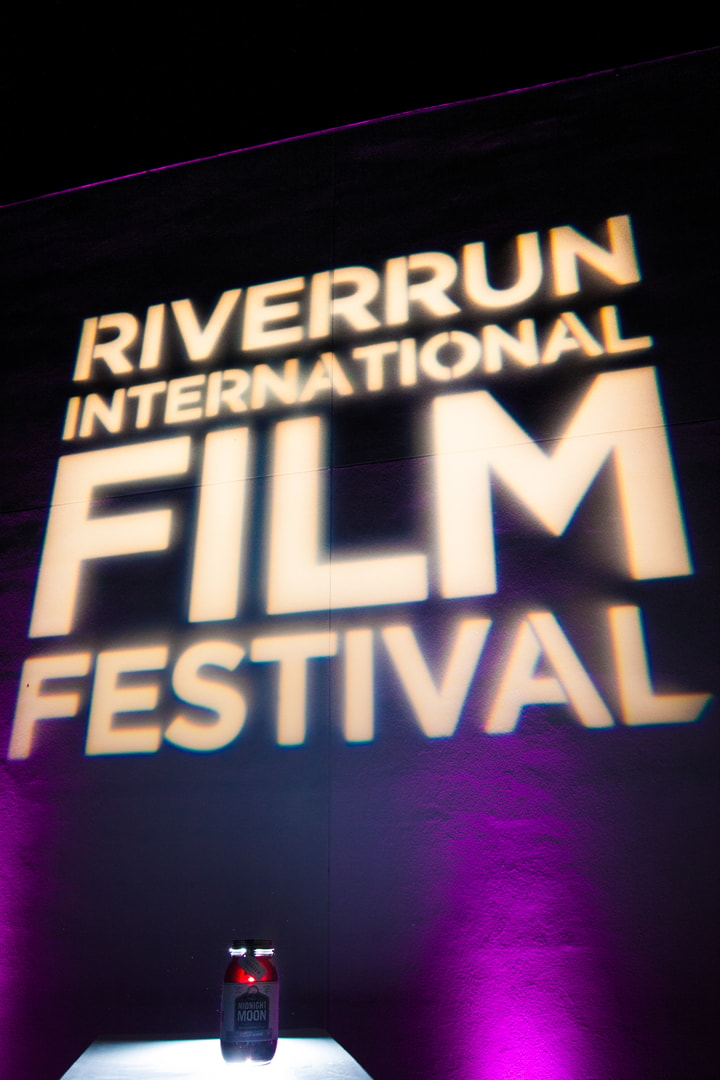 ---
Visit WS: First off, where did the name "RiverRun" come from?
Rob Davis: (Laughs). I feel like I answer that question at least once a day. The confusion comes because Winston-Salem isn't known for its rivers. We don't have a river running through downtown, and the only one near us (the Yadkin) is on the outskirts of town. The name actually originates from the French Broad River in Brevard, NC, a small mountain town near Asheville. That's where RiverRun was founded in 1998. It moved to Winston-Salem in 2003.
Why did the festival relocate here?
The short answer is that organizers moved it here to grow the festival and reach a wider audience.  And by all accounts, that's exactly what's happened. RiverRun went from a three-day festival with a few dozen films to a 10-day festival with 150+ films. But really, the festival ended up here thanks to the vision of Dale Pollack, former dean of filmmaking at UNC School of the Arts. He felt that, while Winston-Salem had great cultural components, it really needed a film festival to fulfill its destiny as the 'City of Arts & Innovation.' So he worked with the original founders and brought it here 20 years ago, and the rest is history.
What makes Winston-Salem and RiverRun a good match?
First off, RiverRun has tremendous support in the community, including our volunteers, donors, and audience members. One of the reasons I signed on as executive director (in 2016) was because of Winston-Salem's stellar reputation. This is a town that truly rallies around its arts institutions.
But beyond that, the thing I hear the most from out-of-towners is that the hospitality here is second to none. And it's not just the hospitality from our RiverRun crew but from the whole community — hotel staff, restaurant workers, Uber drivers, everyone. The hospitality here has become almost legendary in the film world — it permeates our reputation — and it's one reason why filmmakers and special guests jump at the chance to come here. They want to see what Winston-Salem is all about.
What makes RiverRun unique compared to other film festivals?
Well, aside from the hospitality, RiverRun is an Oscar-qualifying festival in two categories — Animated Shorts and Documentary Shorts. Being Oscar-affiliated is one of the industry's highest distinctions. It really heightens our credibility in the film world. I think that's evidenced by the huge increase in submissions we started seeing after becoming an Oscar-qualifier. We went from receiving a few hundred to nearly 2,000 submissions in just a couple years. Filmmakers know that Oscar-qualifying festivals like RiverRun — festivals that are competitive and offer awards — are huge when it comes to furthering their careers.
How do you decide which films are screened at RiverRun?
I've got to give credit to our programming team, led by director Mary Dossinger. She and her team of [three] part-time programmers spend several months watching films. They start right after our submission deadline in December, and we finalize the lineup a few weeks before the festival.
And truthfully, I think this year's lineup is one of the best we've ever had. It's getting to the point where it's challenging to decide what's in and what's out. In the past, it felt like we were choosing between 'really good' and 'great' films. But now it feels like we're choosing between 'great' and 'really great' films. It's a good problem to have. So, all that is to say our films this year are better than great. They're the best of the best.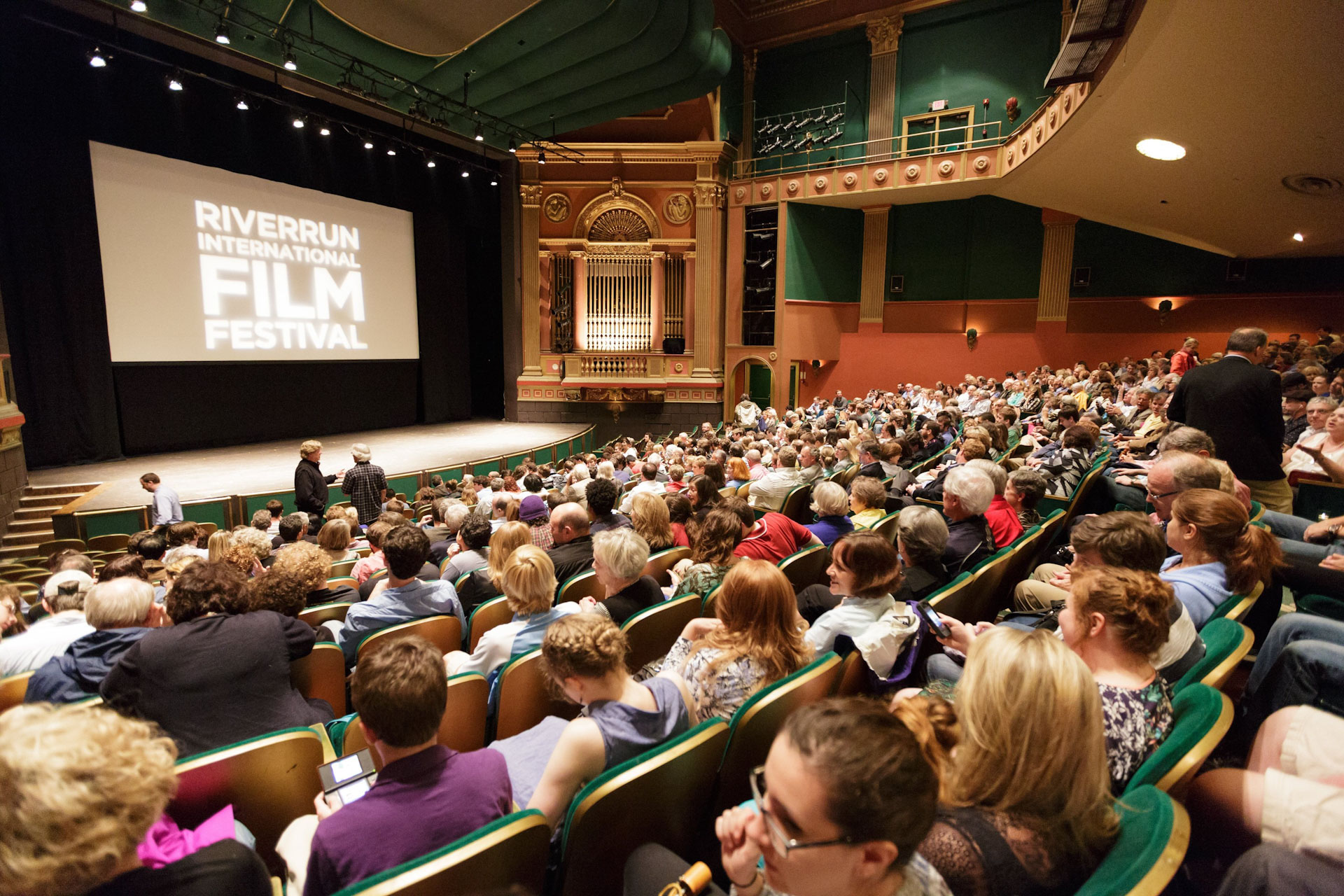 What are some films you're excited about?
I hesitate to even mention them this early because we're still finalizing the lineup. (We chatted with Rob in early February, and the lineup is revealed in early March.) But I can tell you about a phenomenal documentary we're showing, Ennio, about the film composer Ennio Morricone. Anyone who's even a little bit interested in film music or film history in general will love it.
We're also showing a film in Film Noir Friday series with an interesting local hook. It's called Highway 301, and it's a 1950s crime drama about a gang of robbers. It's based on a true story, and portions of the movie were actually filmed here in Winston-Salem. The footage is from 75 years ago, so you get a snapshot of how things looked then. Some things you'll recognize, other things you'll say, 'Well, that's not here anymore.' It's fascinating.
In addition to film screenings, what are some other favorite parts of RiverRun?
We have some great free events lined up, highlighted by our Family Night screenings. One of the outdoor movies we're showing is Honey I Shrunk the Kids at the Crossnore Children's Home campus. One fun twist is that the movie's screenwriter, Tom Schulman, is one of our Master of Cinema honorees this year, which is our equivalent of a Lifetime Achievement Award, so he'll be there. (The other honoree, actress Karen Allen, will also be at RiverRun)
[Fun Fact: Tom Schulman is best known for writing the 1989 film "Dead Poet's Society," which netted him an Oscar Award for best original screenplay. In addition to "Honey I Shrunk the Kids," RiverRun is also showing his newest film, "Double Down South," which he wrote and directed.]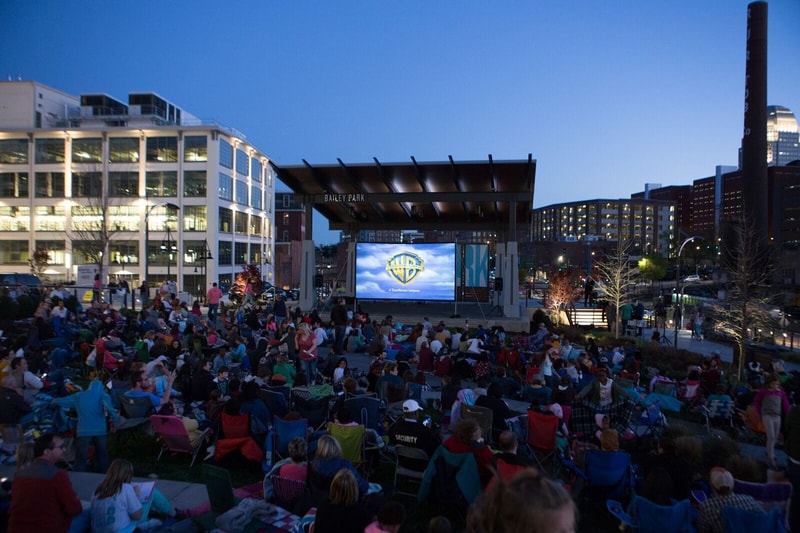 What's an under-the-radar event at RiverRun we should know about?
One of my favorites is one I feel a lot of people don't know about. It's a free event at the Milton Rhodes Center called "Pitch Fest," and it's where college students from across the state 'pitch' their documentary projects to a panel of judges. There's some great discussion and constructive criticism that goes on, and the winning pitch gets a cash prize to help finish their films. It's just so inspiring to see what these students are working on. And every now and then, some of the films go on to big things. Several of them have been screened at RiverRun years after they were pitched.
What celebrations are planned for RiverRun's 25th anniversary?
Well, we actually had our big 25th birthday party back in January, but you'll see some nods and special events related to the anniversary during the festival. The biggest is our Closing Night Gala on April 22. There will be live music, drinks, great food, just a lot of fun. It's open to everyone.
Last question: What are you most excited about this year?
Well, the anniversary is certainly exciting. But I think I'm most excited about getting back to normal— or at least, getting closer to normal. The past few years have been hard on everyone. Our 2020 festival had to be canceled outright because of COVID, and the 2021 festival was primarily virtual. Last year was a stepping stone back to normal, we resumed in-person screenings, but COVID still loomed large. This year feels different. We'll still offer virtual screenings — that's just part of life now — but our in-person screenings will resume in full.
From the feedback I've heard, people are really excited to get back to experiencing RiverRun on the big screen. We've spent the past few years watching movies on our iPhones and our tablets, and there's nothing wrong with that, but it's not the same. Film festivals are about more than just watching films — they're about connecting — and that's what I'm most excited about. Reconnecting.
---
WANT TO GO? RiverRun International Film Festival
When: April 13-22 (in-person and virtual)
Where: Various locations across town, including Bailey Park, UNCSA, Marketplace Cinemas, SECCA, Hanesbrands Theater, and more.
Schedule: The complete schedule will be released in March and viewable at RiverRunFilm.com. In addition to film times, you'll find info on all parties, panels, and special events, including the Opening Night festivities, Family Night Screenings, Closing Night Gala, and more.
Cost: Tickets go on sale at RiverRun.com (stay tuned for dates!). Tickets to individual screenings are $12 regular, $6 for matinees. Ticket packages are also available, including the Ticket Sampler (10 tickets for $108) and Mini Ticket Sampler (6 tickets/$105).
Good to know: While screenings will be offered in-person and virtually this year, tickets are only available online. (This means you can't buy tickets to a film in-person at the box office, only online.)
More info: 336-724-1502, RiverrunFilm.com
---
RiverRun: By The Numbers
10,000 attendees at last year's event (the pre-pandemic record was around 16k)
1750 films submitted this year
170 films scheduled to be screened at this year festival
300+ volunteers, who help put on RiverRun annual
40 countries represented in RiverRun films this year
25 years the festival has been held consecutively. (This is the 20th year in Winston-Salem)
10 days the festival is held (April 13-22), making it the longest film festival in NC
8 in-person screening venues across town