Behind the Hops: Meet Incendiary Brewing Company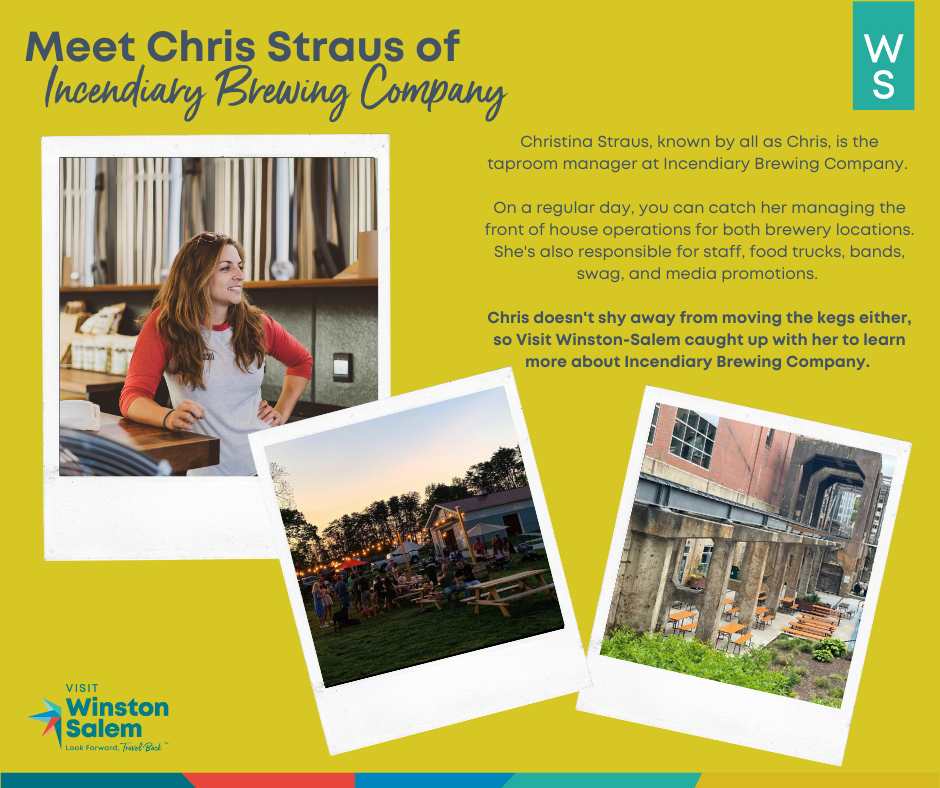 When your brewery is located adjacent to towering brick smokestacks and named Incendiary, it's not surprising that you are a hot ticket for a cool pint in Winston-Salem. Incendiary Brewing Company thrives in the original coal pit of the historic power plant for R.J. Reynolds Tobacco Company and today serves as the epicenter of downtown fun. Colorful picnic tables dot the "Concrete Cave" while kids (and dogs) play tag. Meanwhile, adults indulge in a pizza slice from Cugino Forno, washed down with a glass of Incendiary's latest brew. Not afraid to experiment and ready to bring the heat, taproom manager Chris Straus shared the history behind the hops.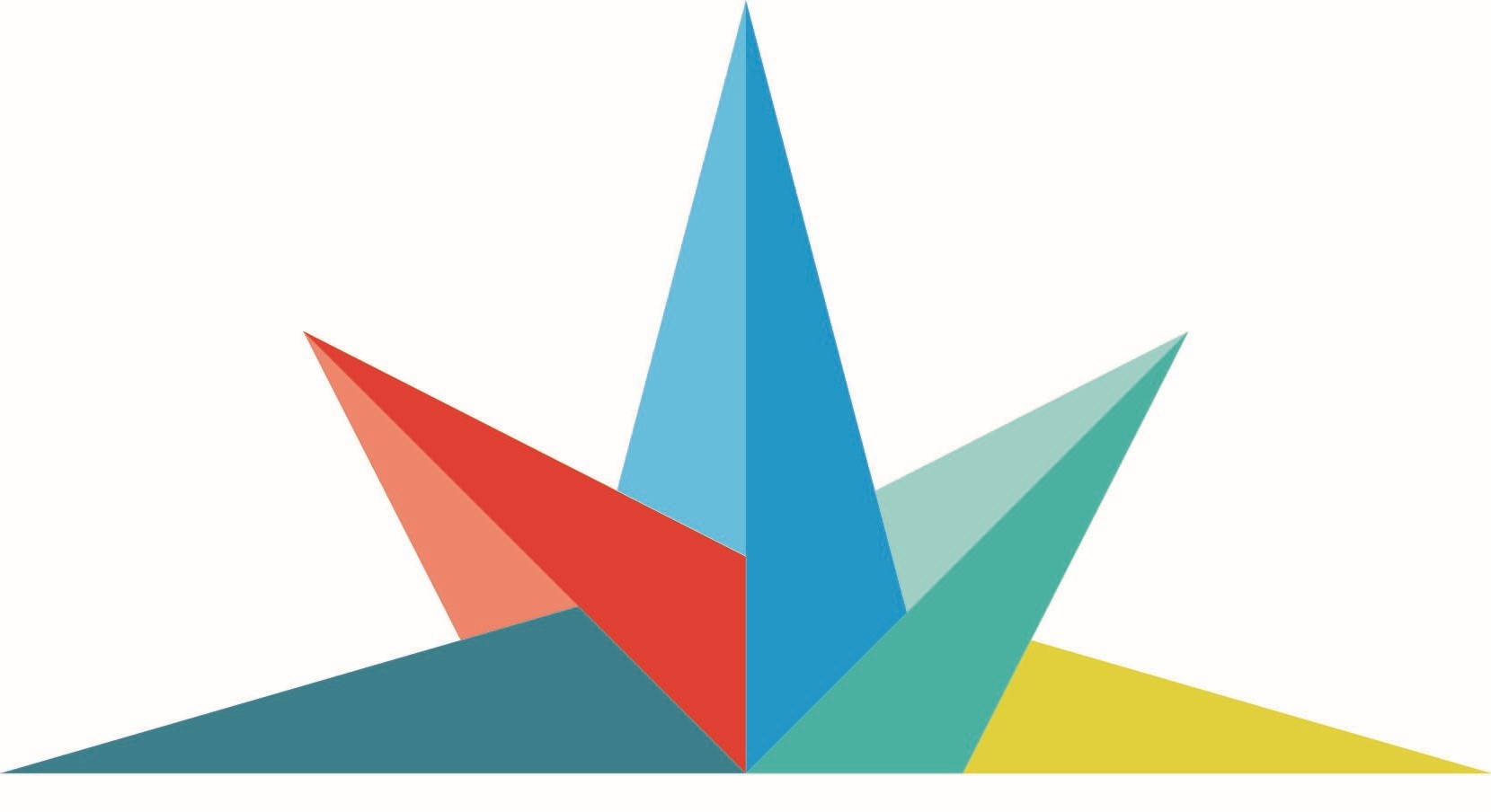 How is your brewery best enjoyed by visitors?
One sip at a time and OUTSIDE! Both of our locations have inviting outdoor spaces. There's room for everyone to hang on a pretty day, whether you're a couple, a family, a work group, students, have kids, or have dogs enjoy the space.
What makes your beer unique from others?
Most of our big-name recipes were the original recipes the owners created when they started homebrewing. We keep those classics, like our Ritual German Pils, but we like to have some fun crazy ones too such as our Death to Kettle Sour series.   
What is your most popular barley pour?
Our SHIfT series is our flagship New England IPA series. We have some pretty amazing stout recipes too.  
Do your beers have a distinct W-S connection?
Our owners, brewers, and most of our staff have roots in the area, so I guess you could say we all have a Winston-Salem connection. We have a broad range of classic and experimental beers; inspiration comes from everywhere.  
Where can people find you?
We are proud to say, we now have two locations. Our first is in the Innovation Quarter district of downtown and we love it. There are so many local businesses and fun events happening. We just opened a new spot just outside of the Winston-Salem suburb of Lewisville. This brewery is an old vineyard, so the vibe is a bit more laid back than downtown.
#
Incendiary Brewing Company hosts the CoalPitLive Summer concert series beginning the last Saturday of May, running about every two weeks through September. These free concerts are a great way to see nationally known artists. With 1,200 hotel rooms in Winston-Salem's hip and historic downtown it's easy to plan your hop-infused hotel getaway. Visit here for special hotel packages.