6 Unforgettable Tasting Flights to Sample this Season
Take Flight this Summer in Winston-Salem
---
Move over beer and wine! Many restaurants and bars in Winston-Salem are putting creative twists on traditional drink flights. From margaritas to mimosas to ice cream, here are six fun and photo-worthy flights to sample this summer.
---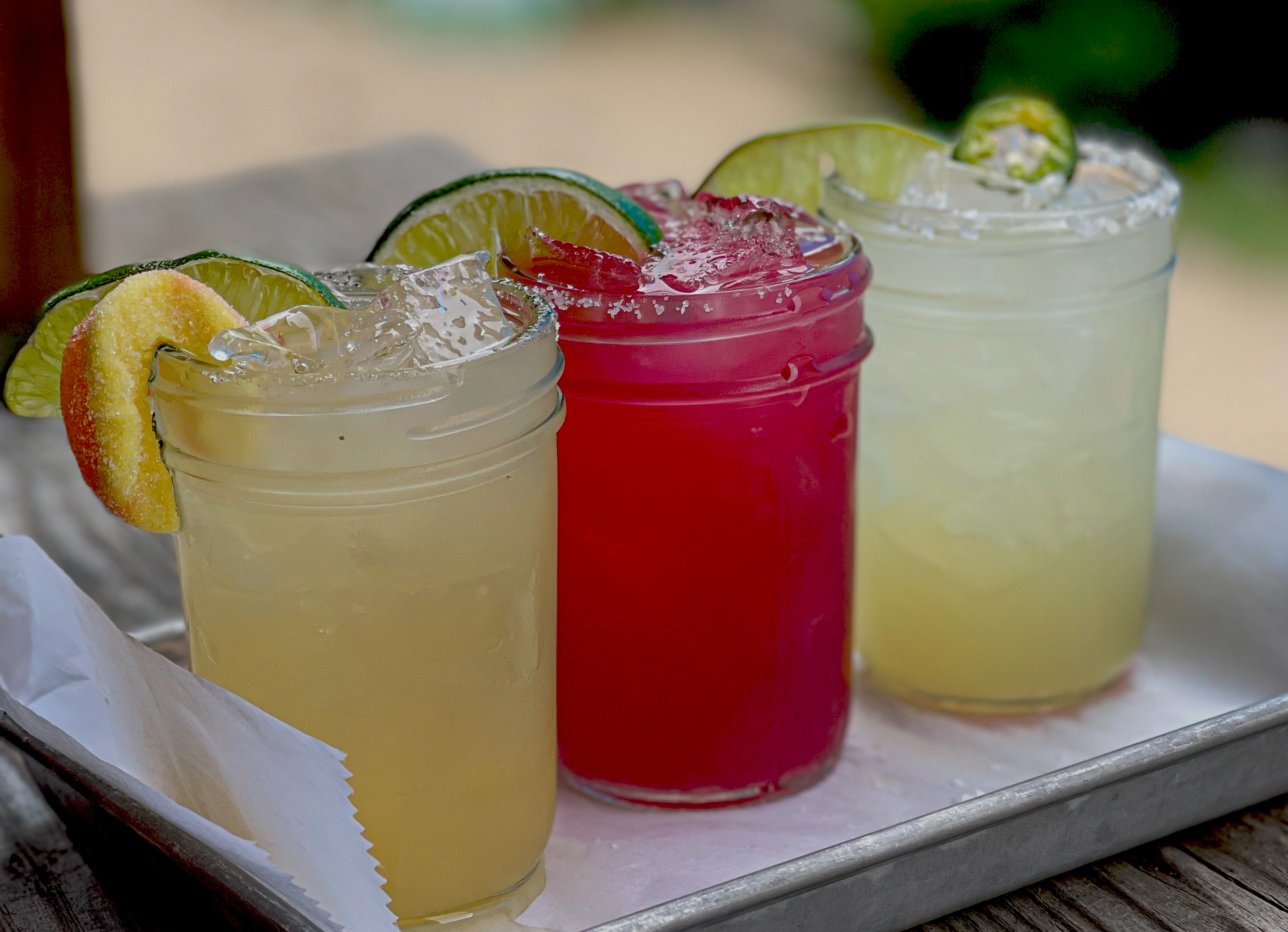 Margarita Flights at The Porch
Is there anything better than a margarita in the summer? How about three margaritas in the summer? The Porch Kitchen & Cantina offers a rotating mix of Margarita flights that include three seasonal samples (poured in 6 oz. glasses) for $18. Summer flavors include Strawberry Habanero, Spicy Pineapple, Blueberry Basil, Prickly Pear, Lavender, Peach, and "Classic." Pair them with a naked burrito bowl, pork belly taco, or any of The Porch's fresh, innovative Tex-Mex dishes. 
Good to know: Margarita flights are only offered on Fridays, though margaritas are available anytime.
More info: 840 Mill Works St., 336-893-8361, theporchws.com
---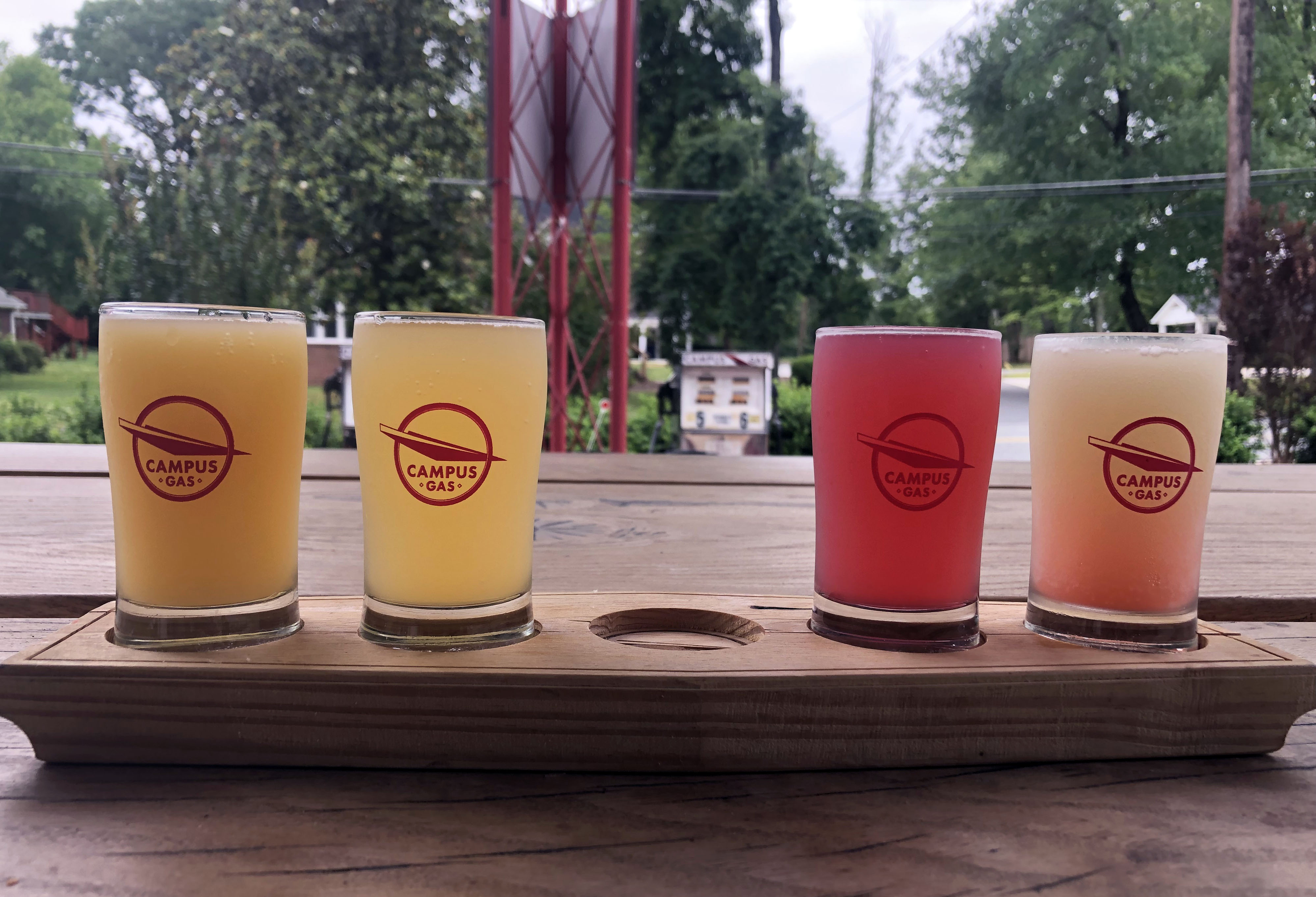 Mimosa Flights at Campus Gas
As the unofficial beverage of brunch, mimosas are a weekend fixture in Winston-Salem. That's especially true at Campus Gas, a retro gas station-turned-bar next to Wake Forest University, which offers discounted mimosa flights on Sundays for $12. (Flights are also available throughout the week for $16). The flights include four flavors that rotate seasonally; the current summertime flavors include Peach, Cranberry, Pina Colada, and Classic (Orange Juice). 
Good to know: In addition to discounted mimosa flights, Campus Gas also offers a tasty brunch menu on Sundays beginning at 11 a.m.
More info: 1231 Polo Rd. 336-425-6640, campusgas.com
---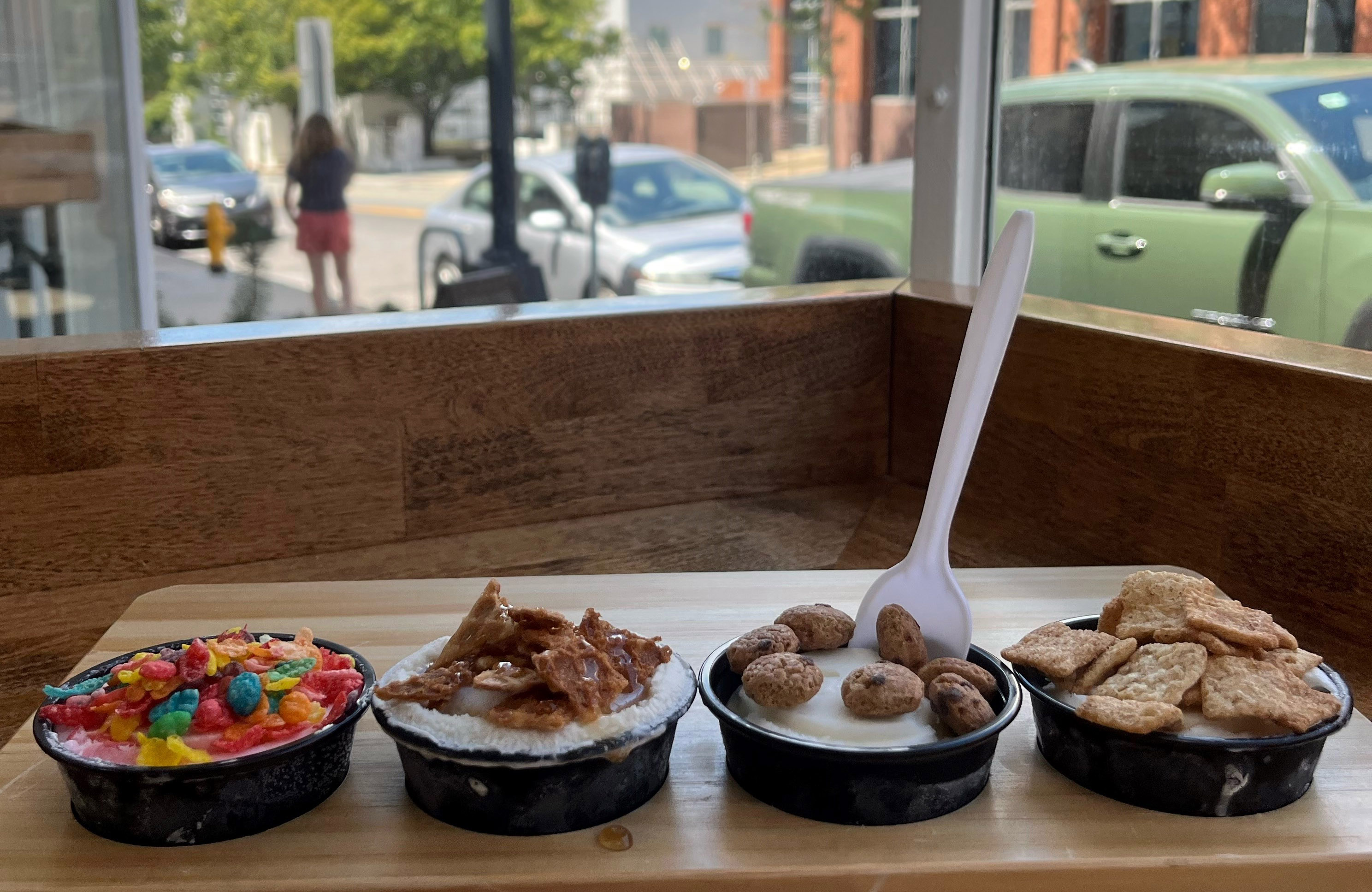 Ice Cream Flights from Chill Nitro Creamery
We all scream for ice cream, especially in the summer months. But for one of the smoothest, creamiest ice cream in town, head to this one-of-a-kind creamery in the heart of downtown. As its name implies, Chill Nitro Creamery offers handmade, liquid-nitrogen ice cream that's mixed and frozen — and, if you choose, spiked with spirits — right in front of you. The shop offers around a dozen flavors, all of which can be ordered with or without booze. Ice cream flights are available throughout the summer, allowing you to sample four flavors in 3.25 oz. cups (which is about half the size of their small size). Current flight flavors include banana pudding, black cherry, lemon cake, and strawberry shortcake. The cost is $9.99 for a regular flight and $15.99 for the boozy version, which contains two shots of alcohol per flight (or half a shot per sample).
Good to know: Preselected flight flavors rotate monthly and are prepared the day of, but you're welcome to sub in another flavor.
More info: 616 W Fourth St., 336-447-0217, chillnitro.com
---

Coffee Flights from Footnote
Kickstart your day with a custom coffee flight from Footnote Coffee & Cocktails, the java-fueled offshoot of Foothills Brewing. The cozy coffee shop is tucked in a colorful alleyway off Fourth Street, between Foothills' downtown brewpub and Bookmarks bookstore. In addition to a variety of cold brews, iced lattes, cappuccinos, macchiatos, and more, Footnote offers curated coffee flights that change seasonally. Priced at $13, the flights include four 6 oz. latte samples (three flavored varieties and one signature latte to set a baseline). The current flavors are toasted almond, snickerdoodle, and rosemary brown sugar.
Good to know: While the flight flavors are set by the staff, samplers do have the choice of dairy or plant-based milk. 
More info: 634 W. Fourth St. (Suite 120), 336-399-4032, foothillsbrewing.com/footnote
---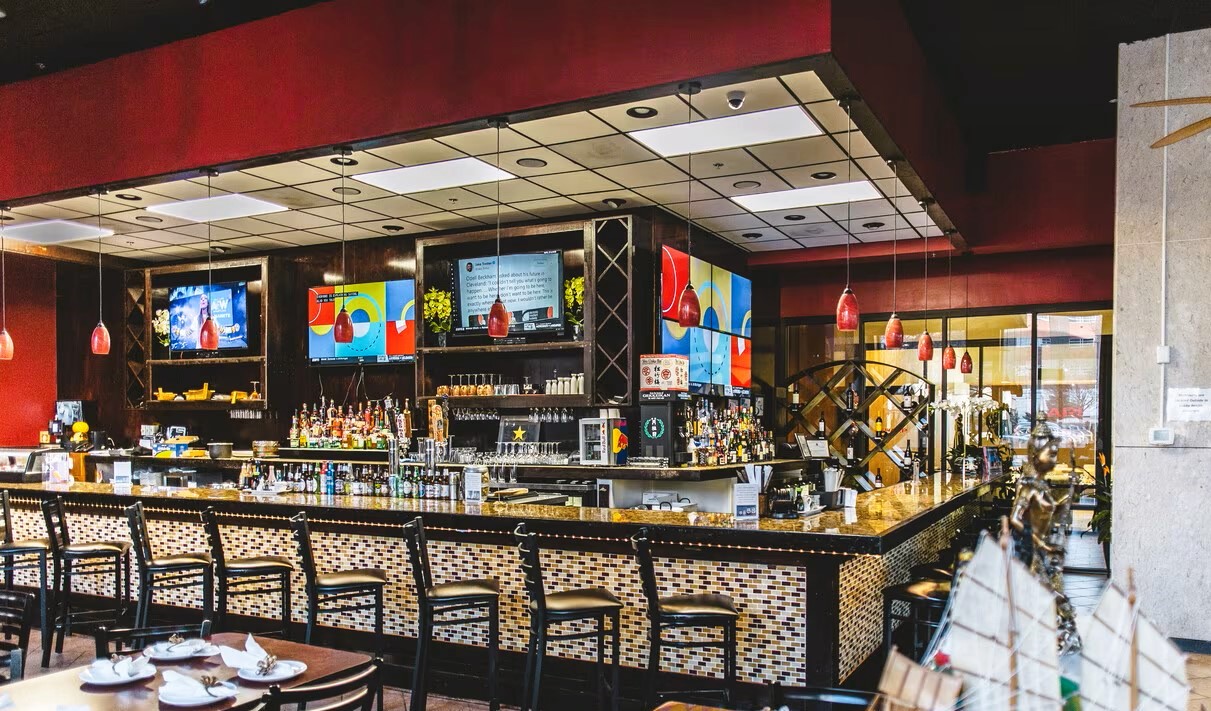 Sake Flights from Thai Harmony
Nothing pairs better with sushi that Sake — the rice-based Japanese staple that's served filtered or unfiltered, flavored or aged, hot or chilled. Not sure which sake flavor suits you? Thai Harmony can help. The downtown eatery complements their tasty Thai dishes and sushi rolls with more than two dozen sake varieties. While Sake is commonly served hot, premium sake — such as the kind you'll find at Thai Harmony —is usually served chilled, making it all the better for summer sipping. Try a sake flight ($10), which comes with three flavors of your choosing. 
Good to know: Still not sure where to start? The friendly staff here are happy to offer some suggestions based on their personal favorites or your preferred tastes.
More info: 102 W. Third St., 336-842-5532, ThaiHarmonyWS.com
---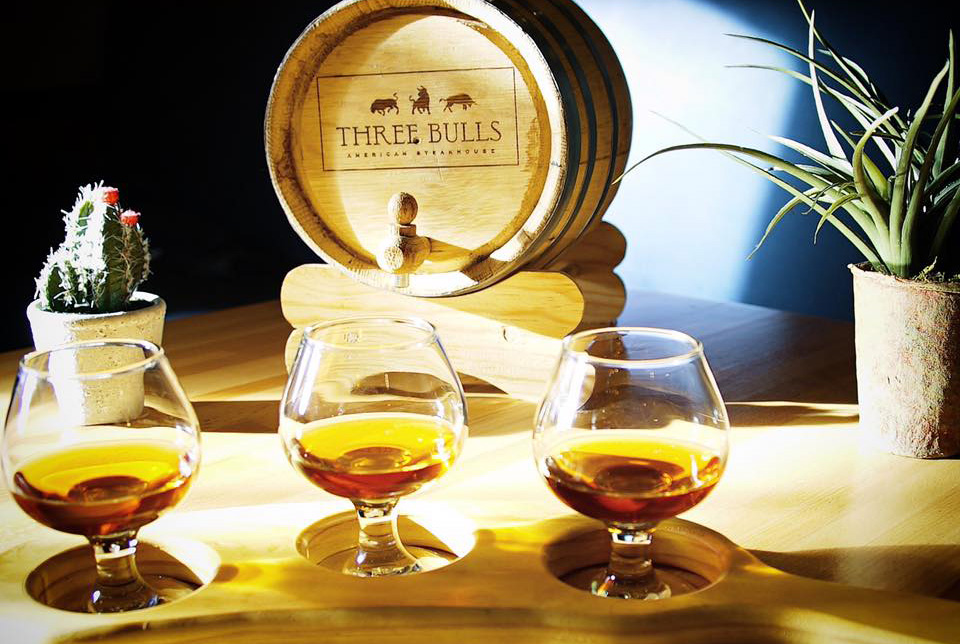 Whiskey Flights from Three Bulls Steakhouse
While Winston-Salem has several top-notch whiskey-themed joints, our favorite spot for whiskey flights is 10 miles west of  downtown in the Village of Clemmons. That's where, at Three Bulls American Steakhouse, you can order up a whiskey flight in one of three different tiers. Each tier includes around a dozen whiskey options, and samplers can choose any three of their liking. Tier 1 ($10) includes standards such as Jack Daniel's, Jim Beam, and Wild Turkey while Tier 2 ($16) offers premium-quality options such as Eagle Rare, Maker's Mark, Jameson, and local favorite Old Nick Williams. The best of the best is found in Tier 3 ($22), which includes top-shelf options like Woodford Reserve, Basil Hayden's, and Knob Creek. (See the full flight menu here.)
Good to know: Three Bulls offers half-priced flights each Wednesday (i.e. Whiskey Wednesdays). Cheers to that!
More Info: 1480 River Ridge Dr #8355, Clemmons, NC. 336-842-5363, threebullssteakhouse.com
---
CHEERS TO BEERS!
Sure, creative drink flights are fun, sometimes you just want a beer. Luckily craft beer flights are easy to come by in Winston-Salem thanks to the nine craft breweries in and around downtown, making it easy to plan a DIY Craft Draft Crawl. Sample brews from local standbys such as Foothills Brewing, Incendiary Brewing, Fiddlin' Fish, and Wise Man Brewing, all of which serve up specialty beers and seasonal varieties. Check out our Craft Draft Crawl itinerary to start making flight plans today.