(Leaf) peep Winston-Salem's artists and makerspaces
With autumn's arrival, take some time to (leaf) peep what our local artists and community makerspaces have been creating — and maybe you'll get some holiday gift giving inspiration, too. Winston-Salem's storied past is full of artists and makers who went on to craft our national presence as an arts and innovation community. After all, we did establish the nation's first arts council in 1949.
Piedmont Craftsmen's Fair
The Piedmont Craftsmen's Fair has come a long way since its first event in 1963 at someone's kitchen table. Today, it's a spectacle that brings visitors from all over the Southeast to downtown Winston-Salem for a weekend of live music, craft demonstrations, and shopping from more than 100 juried artists. "Guests will enjoy artists demonstrating their techniques and a wide array of beautiful handmade art that is meant to be lived with, used, and enjoyed every day," says Deb Britton, fair and membership manager.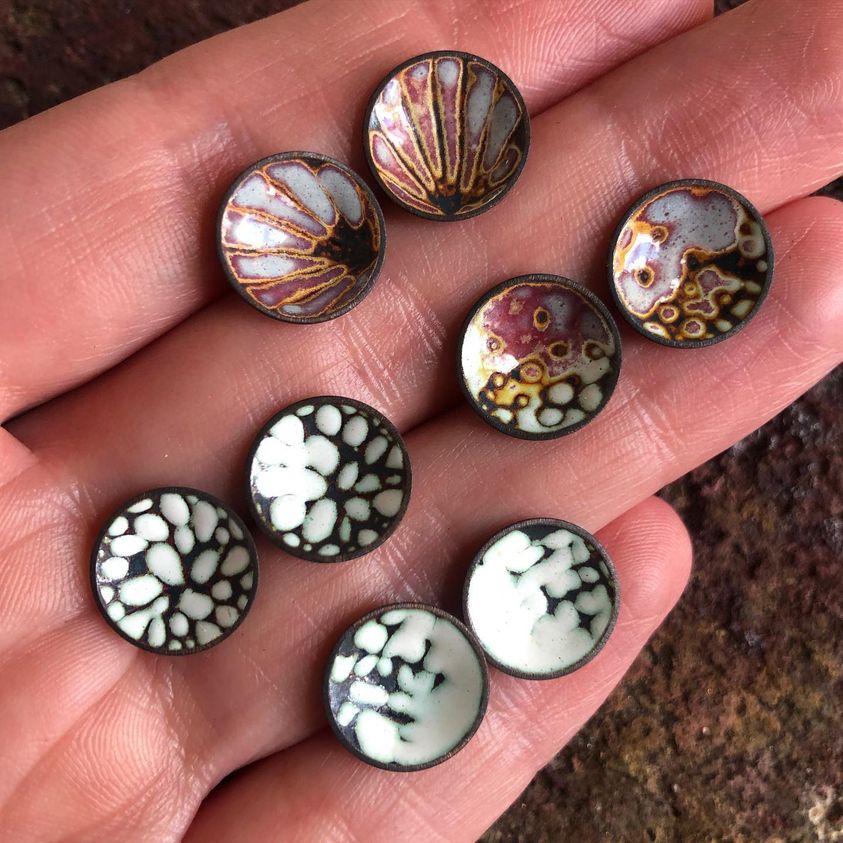 Annie Grimes Williams is a Winston-Salem-based jewelry maker who will be displaying her wares at this year's Piedmont Craftsmen's Fair, slated for Nov. 20 & 21 at the Benton Convention Center.[/caption] Exhibiting artists run the gamut from pottery makers to painters. This year, attendees can see work from at least two Winston-Salem-based artists: Jennifer McCormick, a mixed media artist, and Annie Grimes Williams, jewelry maker. Williams has been exhibiting for almost a decade and uses traditional metalsmithing, such as shell-forming, piercing, and enameling, as well as contemporary and experimental techniques like torch-fired liquid enamels. As a medical illustrator by day, McCormick uses anonymous X-rays blended with hand-painted imagery work to create works on paper and works that are transilluminated. She says, "I put aside clinical facts so that once-diagnostic images become emotional Rorschach splotch tests. They are my meditations on a patient's recovery." This is also her 10th year at the fair. This year's fair is Nov. 20 & 21 at the Benton Convention Center. As a known city of arts and innovation, a weekend celebrating Winston-Salem's Downtown Arts District — from the ARTivity on the Green to the nearby galleries and shops — offers a full slate of activities. "With its excellent restaurants and hotels, our walkable downtown gives guests a chance to enjoy a well-crafted weekend that combines the best of all the wonder Winston-Salem has to offer," Britton says. Piedmont Craftsmen's Fair has teamed up with several hotels to offer special packages that include passes to this year's event. For more information, visit here.
MIXXER Makerspace
Winston-Salem excels at art and innovation, and MIXXER Makerspace is a clear combination of the two in action. "MIXXER is a connection point for makers to share space, tools, technology, and knowledge," says Alan Shelton, founder of MIXXER. "We have a vision of a world where anyone has the opportunity to make anything they want." Simply put, MIXXER is an open studio makerspace that provides access to high-tech tools, traditional tools, and the space to use them. This environment attracts makers that are creative, innovative, and willing to collaborate and share knowledge. For those who are looking to learn, MIXXER offers workshops most weekdays in a variety of trades. Consider taking a beginner class in something such as leatherworking, woodworking, or screen printing. "Makers tend to be curious about how things are put together so we have workshops where an experienced teacher will show you step-by-step," Shelton says. MIXXER is in a budding area north of downtown Winston-Salem known as Industry Hill.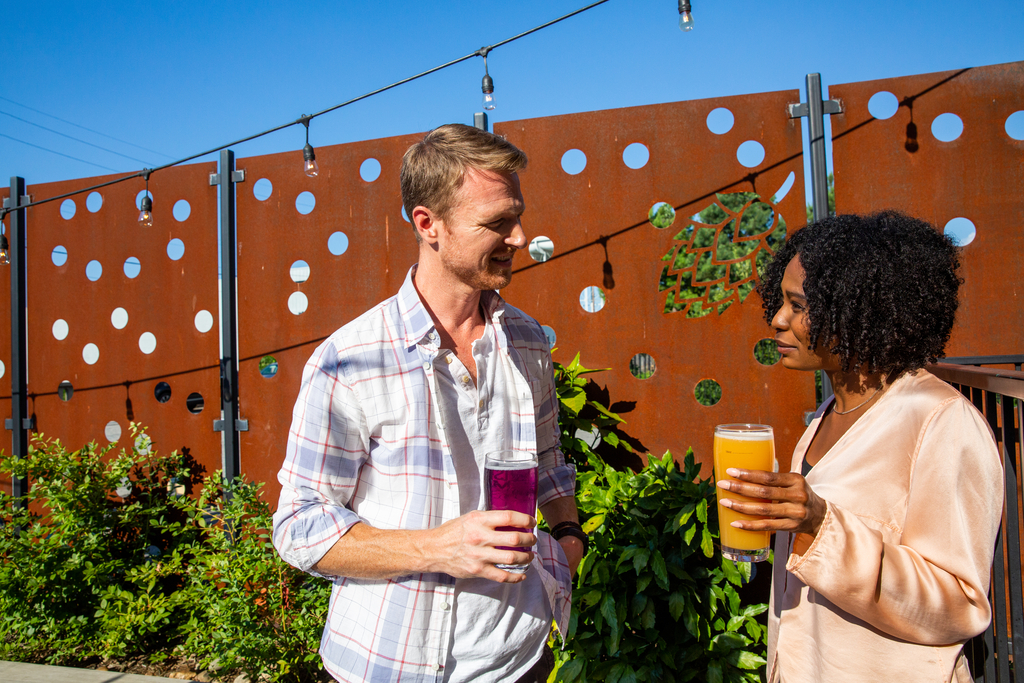 Over the decades, the neighborhood has been home to furniture factories, tobacco warehouses, packaging industries, and produce dealers. Today, thanks to its revitalization, the area boasts three breweries (all included in our Craft Draft Crawl), The Ramkat music venue, museums, restaurants, and more. For more information on MIXXER's workshops, visit here.
Art About Town
Sawtooth School for Visual Art continues its mission of providing high-quality craft and visual art instruction. Located in the iconic Sawtooth Building on Spruce Street in downtown Winston-Salem (added to the National Register of Historic Places in 1978), Sawtooth offers a slate of workshops and classes ranging from ceramics to watercolor painting. Their Taste of Art two-hour classes are offered twice a month in a laid-back, social atmosphere. The classes are BYOB — food and beverages are allowed — even encouraged! This holiday season, Sawtooth will host its inaugural Artists Market on Dec. 3-4. The market presents the work of more than 30 hand-picked artisans in a beautifully displayed gallery-turned-gift shop.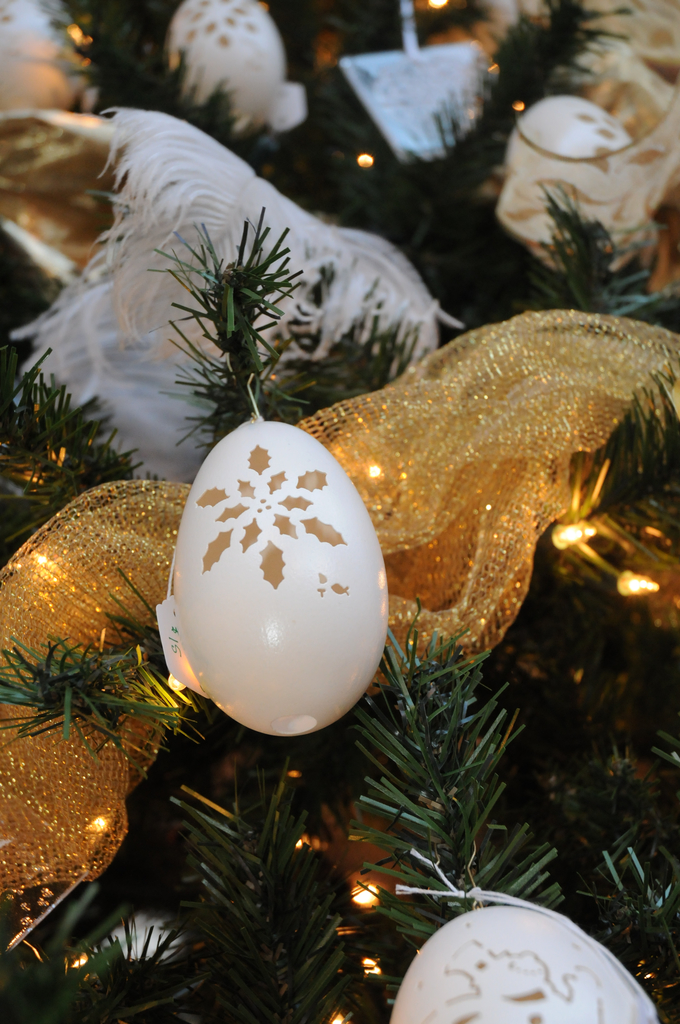 Browse uniquely handcrafted gifts among the smattering of pottery, jewelry, paintings, ornaments, photography, furniture, scarves, glass, quilts, soaps, cards, and more. Additionally, their online store makes shopping (and supporting) Winston-Salem artists even easier. For more information on Sawtooth's Artists Markets, visit here. A lot of these works of art can also be found at shops and galleries during the Downtown Arts District Association's First Friday Gallery Hop on Trade Street. Shops, studios, and galleries are open for extended hours. The area is blocked off and filled with artist receptions and demonstrations, live music, dancing, entertainment, and more. Mix and mingle with artists, find a new piece to add to your collection, or browse dozens of independently owned shops and galleries. The Historic Brookstown Inn is offering a special hotel getaway package for First Friday Gallery Hop. For more information, visit here.