SMITH & LIBBY: Two rings. Seven months. One bullet.
Reynolda revives a decades-old whodunnit during their must-see fall exhibit.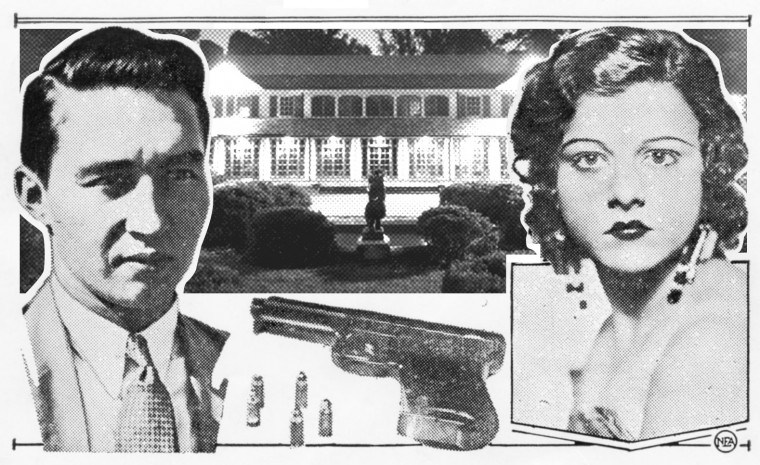 The mystery and intrigue surrounding the city's most notorious unsolved death still enthralls us nearly 90 years after someone pulled the trigger. The death of Zachary "Smith" Reynolds — the youngest child of R.J. and Katharine Smith Reynolds — captivated the nation during the height of the Great Depression. It still fascinates scholars and others who learn of it, including Phil Archer, deputy director of Reynolda House Museum of American Art.
Archer learned of it while a student at Wake Forest University and says interest in the case never fades because it involves a possible love triangle involving one of the country's most prominent families and its heir, who was also married to a celebrity of the time. Because of this, it's the subject of the latest featured exhibit — which Archer also curates — at the museum. A quick recap of the story:
Smith Reynolds was shot on a sleeping porch at the family's country estate just after midnight on July 6, 1932. His wife, Broadway star Libby Holman, was with him on the sleeping porch and heard the gunshot. Smith's childhood friend and secretary, Albert "Ab" Walker, also heard the gunshot, but his whereabouts at the time could never be determined, leading to speculations of a love triangle. Smith died later that morning, and Holman was subsequently charged with first-degree murder along with Walker as her accomplice. But the charges were inexplicitly dropped before coming to trial, leaving the case shrouded in mystery.
Did the 20-year-old heir and renowned aviator die by suicide, accident, or murder? You can form your own opinion by seeing the exhibit, which is on display from Sept. 9 to Dec. 31. To get a preview, we asked Archer about exhibit highlights and what he thinks really happened that fateful night.
How did this exhibit come about?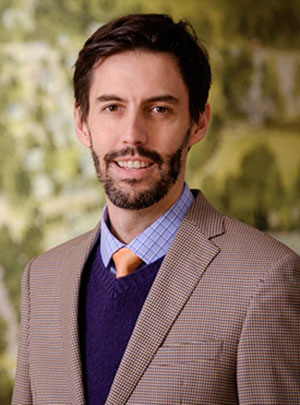 It's been an ambition of mine for some time because I've noticed a lack of understanding about that night. It was probably the most famous single incident at Reynolda — and definitely the saddest — but it has also generated so much curiosity over the years. It seems like every generation hears the story and gets reignited with interest and puzzlement about how this could have happened and who did it.
Where did the items on display come from?
They were stored in the archives at the museum. There were some things that I borrowed from collectors, because this story isn't just interesting in Winston-Salem, but there are people who are fascinated by Libby Holman as somebody who seems to have packed nine lives into one. She seemed to know almost every prominent writer, actor, and civil rights figure of the time (including Dr. Martin Luther King, Jr.). She was just a fascinating woman. So, I was able to connect with those collectors, and also descendants of Smith and Libby, and pull together an exhibition that gives a fairly complete picture of them before, during, and after the incident.
What are the most intriguing items in the exhibit?
There's a fair amount of ballistic evidence that came to the sheriff and then made its way to the museum. So we have the sheriff's notes about the case as he was investigating it. We have the remaining bullets from the gun and the fragments from the shell of the bullet that killed Smith. We have the sheriff's sketch of the room. And we also have the final two things that give a glimpse of Smith's life. He was planning an around-the-world flight using a globe, and we have it in the exhibition. We also have his wallet from that night — and the contents within — which help paint a picture of who Smith was and his interests at the time. (Just before his fatal gunshot wound, Smith tossed the wallet to his best friend Ab Walker and said, "I won't be needing this; you can have it" — which was part of the case for suicide.)
What is your theory about what happened that night, based on your research?
I'm not cracking the case with this exhibit, and I tried to be balanced and present it as fully as possible. I want visitors to be able to draw conclusions without too heavy a hand from me. I think the notion that he committed suicide, as traditionally understood, was unlikely; it does seem that something more complicated happened here. But Libby claimed to have amnesia. I'm not a psychologist; I can't speak to how believable that is. But she claimed to have amnesia the whole day before and after the shooting, so we don't have a credible witness in her. And then there were the conflicting testimonies from Libby and from Ab Walker, Smith's best friend. Maybe there wasn't a crime, but it seems like there was a cover-up.
Why wasn't the case resolved? 
It's one of the real surprises in the whole story. I think it's three things: One, the Reynolds family didn't really see a clear path to conviction. Two, they didn't really want all the publicity to drag on. (Remember, this was huge national news at the time; it was the height of the Great Depression. So, to have this household name fall on tragic times, people just couldn't get enough of the story. And I think it hurt the family to have all of that speculation. 
And then the third thing is the fact that Libby was pregnant. She shocked the coroner's jury when she said she was newly pregnant. And so, for the family to know she was carrying Smith's child — and the prospect of her in jail — I think was a factor. So really, the family invited the case to be dropped.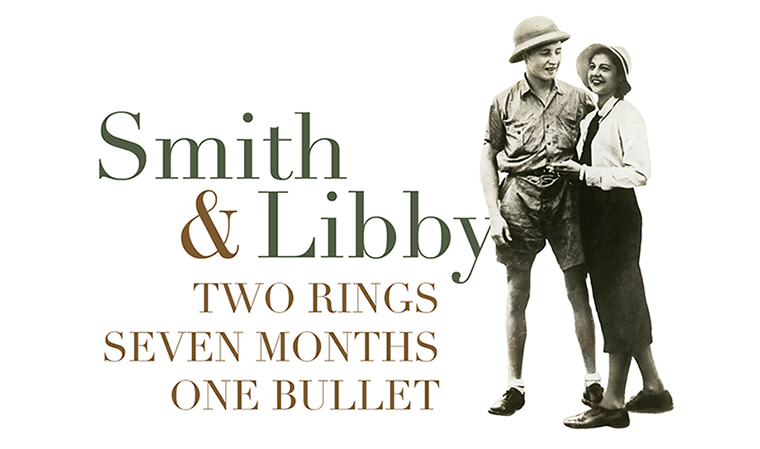 WANT TO GO?
Smith & Libby: Two Rings, Seven Months, One Bullet
When: Sept. 9 – Dec. 31, 2023
Where: Reynolda House Museum of American Art, 2250 Reynolda Road (W-S)
More info: 888-663-1149, reynolda.org 
---
ADDITIONAL EVENTS
From films to festivals to fancy drinks, several big events will be held in conjunction Smith & Libby this fall. We've listed a few highlights below; for a full look at Reynolda's events calendar, go to reynolda.org/visit.
Reynolda On the House
Sept. 21, Oct. 15, Nov. 28
Held monthly in the fall, these free events offer an opportunity to tour Reynolda and see the "Smith & Libby" exhibit while enjoying an art activity and other entertainment. On Thursday, Sept. 21, Reynolda On the House will focus on the blues with live music. Sunday, Oct. 15, will celebrate aviation, Smith Reynolds' favorite pastime. Tuesday, Nov 28, will feature live jazz by local musician Matt Kendrick and friends. 
Film Series: Sirens of the Silver Screen
Sept. 23, Oct. 28, Nov. 4 (all Saturdays), 1–4 p.m.
Several major Hollywood films were adapted from the story of Smith and Libby. Reynolda will show three of the titles this fall at three separate screenings. Each screening includes discussions led by film historians. Films include "Written on the Wind" (Sept 23), starring Rock Hudson and Lauren Bacall, based on Smith's death; "Reckless" (Oct. 28), starring Jean Harlow; and "Sunset Boulevard" (Nov. 4), starring Libby's close friend, Montgomery Clift. 
Reynolda Noir Matinée
Saturday, Sept. 30, 3–5:30 p.m.
Attendees will experience an afternoon of music and storytelling exploring the life and music of Libby Holman, once called "the smokiest torch on Broadway." Dr. Michele Gillespie, historian, and provost of Wake Forest University, will lead the discussion on some lesser-known truths of Libby's life and her lasting impact. As the story unfolds, enjoy several of Libby's hit songs performed live. $100 per person.
Moonlight Curator Tours 
Oct. 24-25, 7:30–9:30 p.m.
Phil Archer, curator of the Smith & Libby exhibit, leads these immersive evening tours that retrace the steps of Smith's last night, starting with a lively party on the grounds and ending with the gunshot at the sleeping porch. Along the way, you'll enjoy local barbecue and craft cocktails (both of which were part of the revelries the night Smith died.) The tours last two hours and cost $100-$125. Tour-goers must be 21.
Reynolda Drinks @ Dusk
Saturday, Nov. 4, 6–8 p.m.
After the sun sets, Reynolda opens its doors to visitors 21+ for an evening of music, drinks, and art. Visitors can tour the historic home, view the "Smith & Libby" exhibit, and enjoy on a scavenger hunt for a chance to win a prize. There will be cocktails and onsite food trucks. Admission is $25.
---
This article was written by local journalist Tina Firesheets, author of "100 Things to Do in Winston-Salem Before You Die."