Day 1
Find Your Zen at Wildlight Wellness
Gather your girls for a relaxing group wellness class in the heart of the Downtown Arts District at Wildlight Wellness Collective. Breathe in the positive energy and exhale any woes of everyday life. Choose from a variety of specialty classes including yoga, sound meditation, reiki, and more. Pull up a seat at their Wild Alchemy Bar for a hot cup of locally made tea or coffee, or cool, refreshing kombucha.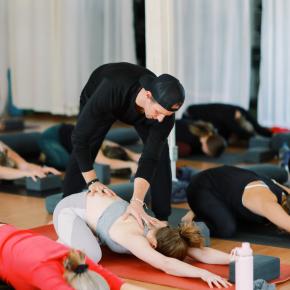 Shop Curated Pieces at Piedmont Craftsmen Gallery
Since 1963, Winston-Salem has been home to Piedmont Craftsmen, a guild founded by crafts artists and collectors to honor the work of the hand. Today, Piedmont Craftsmen represents nearly 400 of the most talented artisans in the United States. Shop outstanding craftsmanship for beautiful jewelry, textiles, furniture, and more.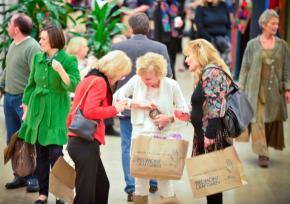 Enjoy Accommodations at One of Our Local Hotels
Any time is the perfect time to make plans for that annual guys' trip or girlfriend getaway! Head to Winston-Salem with your friends and enjoy an array of art and cultural attractions, historic home tours, nearby wineries, local boutiques, and a walkable downtown home to more than 100 locally-owned restaurants, bars, and nightlife options.
Visit our Places to Stay page to see Winston-Salem's collection of hip and historic hotels and exclusive hotel packages.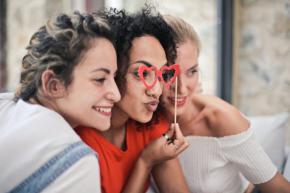 Day 2
Stroll Heirloom Gardens at Historic Reynolda Estate
Early 20th-century Reynolda Gardens is just 10 minutes away from Old Salem, making it ideal for the next stop on your garden tour. Planned by Katharine Reynolds, wife of tobacco baron R.J. Reynolds, and landscape architect Thomas Sears, the expertly manicured gardens have served as a gift to the community continuously for more than 100 years. Open the doors to the 1913 greenhouse to reveal an oasis of colorful and lush plant life. Stroll the formal garden that incorporates elements of Japanese architecture and classical, European gardens. Admire more than three hundred rose bushes, selected from varieties of tea, hybrid tea, hybrid perpetual, and multiflora roses listed on the 1917 plan.
Additionally Japanese weeping cherry, saucer magnolia, and Japanese cedar are among the featured trees that border the lawn. While here, take a self-guided tour of Katharine's former home, now the Reynolda House Museum of American Art. And don't forget to bring your binoculars! As part of the North Carolina Birding Trail, Reynolda Gardens make for excellent bird-watching.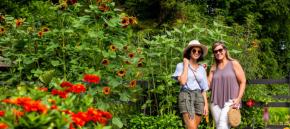 Swirl & Sip on Yadkin Valley Wines
Grab the girls, find a driver, and venture out into North Carolina's wine country - the Yadkin Valley Wine Region. The 1.4 million-acre Yadkin Valley, located west of Winston-Salem, is North Carolina's first and largest American Viticultural Area (AVA). It's home to more than 45 award-winning vineyards and wineries – many of which are nestled less than 30 minutes from the heart of downtown Winston-Salem. Head to our Food + Drink directory to view a full list of wineries for you to stop and enjoy a glass or two!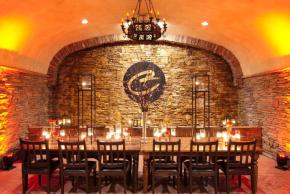 Tour End