Art and Exploration Are Always Open in Winston-Salem
A stroll down Trade Street in Winston-Salem's eclectic downtown arts district is no ordinary jaunt. In fact, it is quite extraordinary.  Here, murals and mandalas line historic brick buildings and contemporary urban parks. One artist in particular has been adding her signature touch to the Downtown Arts District for more than two decades.
Marianne DiNapoli-Mylet, an accomplished multi-media artist and Winston-Salem resident, has collaborated on more than 40 murals throughout the community, and a handful of those are right in the heart of downtown.
Now is the perfect time to embark on a cityside hike through the Downtown Arts District (along with many other amazing artists)! See a few of her murals within just a few blocks: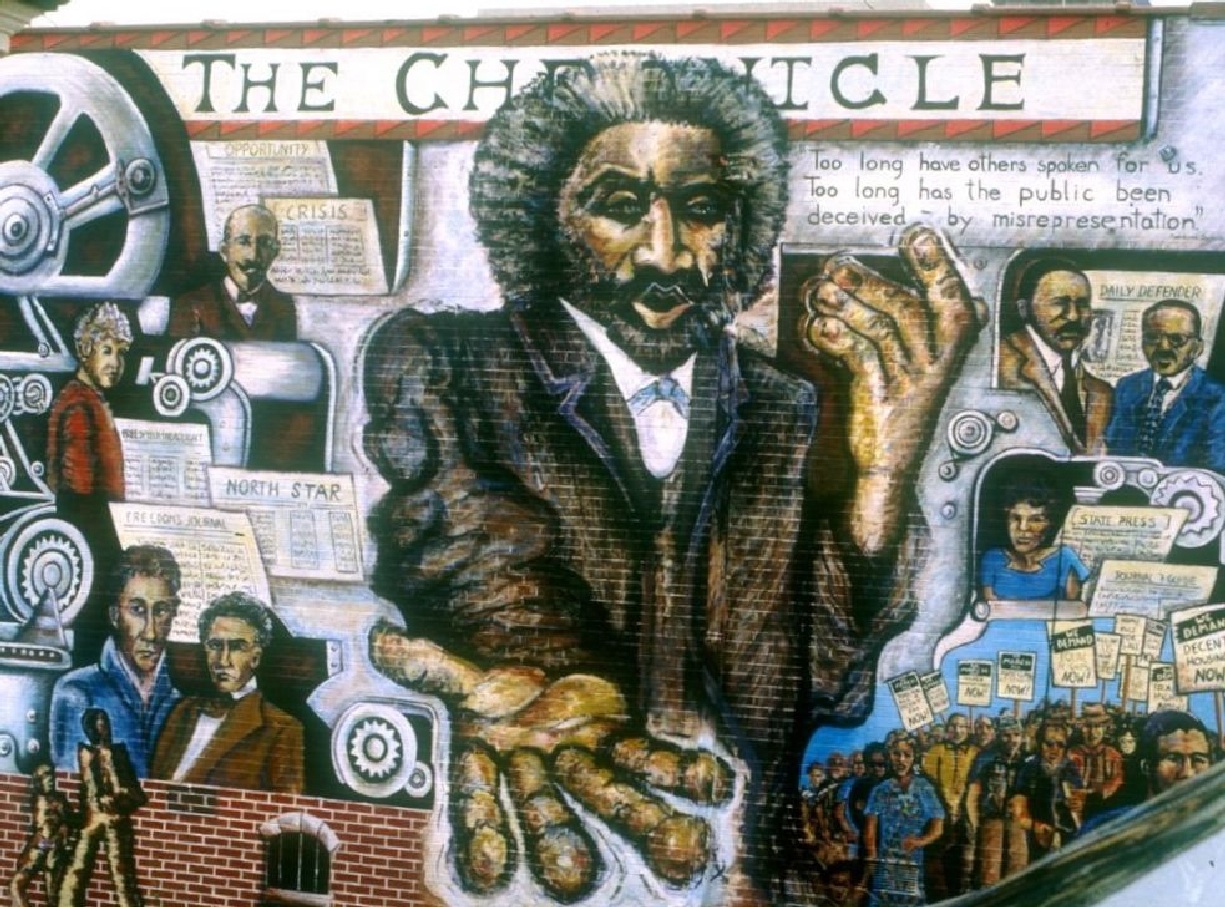 Looking Back: The History of the Black Press; 600 Block of N. Liberty Street Featuring a prominent image of Frederick Douglas, Looking Back chronicles the black press from the 1700's to the 1960's. The mural is painted on the side of the former Chronicle Building, a historically black newspaper still based in Winston-Salem.
Miller's Department Store; 619 N. Trade Street Painted in 2001 with the help of more than 50 contributors, the Miller's Department Store acrylic painting (on stucco) depicts 1939 Trade Street in Winston-Salem.