This Is Home
Written by: Lance Elko
Lauded poet, producer, performer, and Civil Rights activist, Dr. Maya Angelou could have chosen to live anywhere. Why Winston-Salem?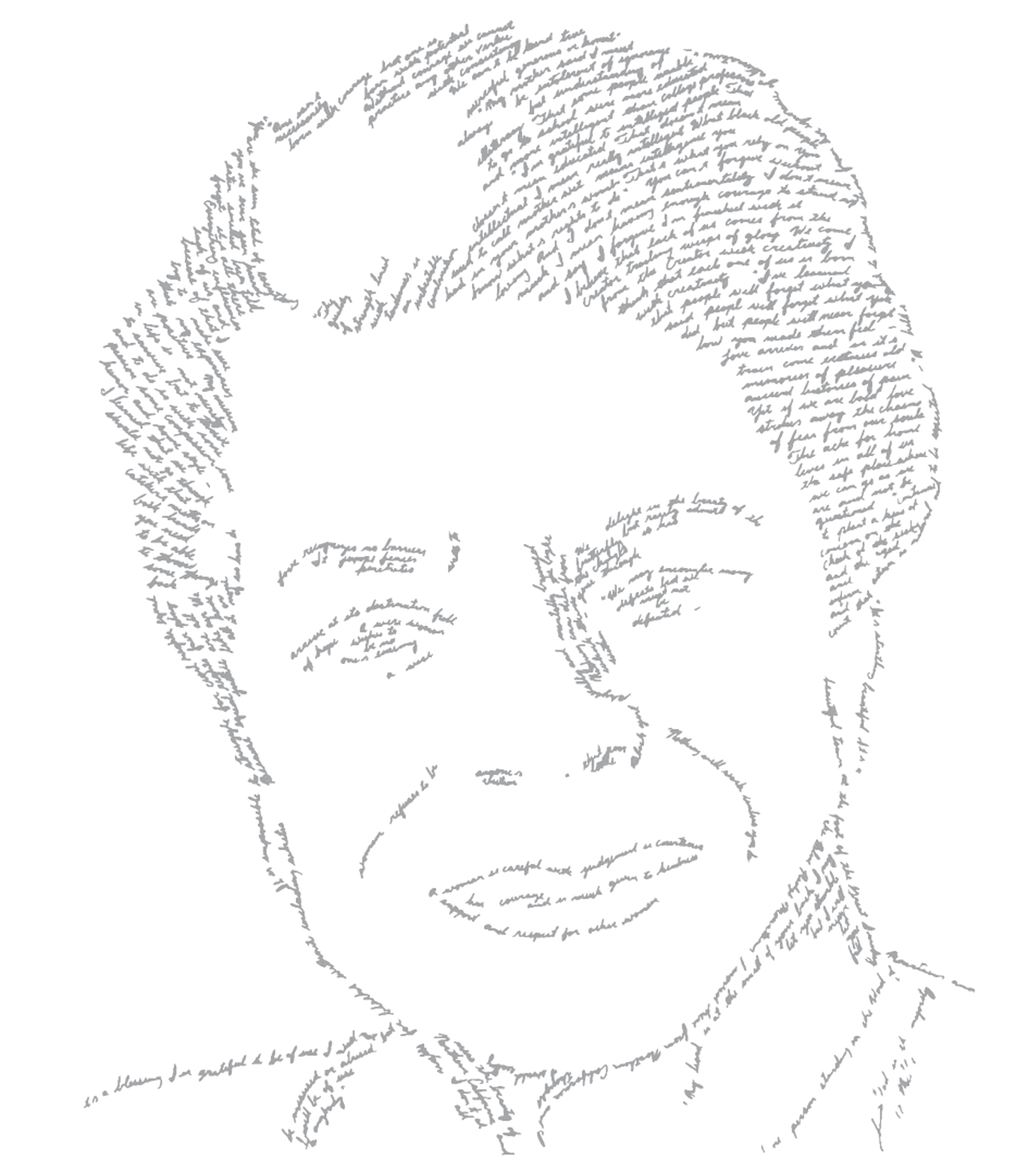 It was 1973 when Dr. Maya Angelou first connected with Winston-Salem. A group of Wake Forest University students had invited her to speak during Black Awareness Week.
At that time, Angelou, a star on the stage, screen, and printed page, had achieved international fame for her first book, the 1969 memoir I Know Why the Caged Bird Sings. Impressed by both the students and the welcoming faculty, she stated, perhaps prophetically, "If I stayed here, these people would be my friends."
Angelou returned to Wake Forest several times in the years after, and in 1981, she accepted a lifetime professorship, ultimately teaching on a variety of subjects, from science, theology, and theater to writing, ethics, and philosophy.
An extensive traveler, Angelou was quick to praise the city when asked why she settled here. "Winston-Salem is so beautiful," she told Southern Living in 2011. "I'm delighted to be in the Piedmont where the Smokies and the Blue Ridge come together. We have 10-foot-tall rhododendrons and 6-foot-tall azaleas. Now that's unheard of."
Hospitality came naturally to Angelou, who was known to host upwards of 200 guests — including students — at the holidays. But Angelou's local legacy extended beyond the walls of her sunny yellow home and even Wake Forest's campus.
Her generosity, empathy, and sense of advocacy led her in 2002 to establish The Maya Angelou Center for Health Equity in the Wake Forest Innovation Quarter to focus on special populations — ages 65 and up, ages 17 and younger, and underrepresented racial and ethnic minorities. In 2012, Angelou partnered with Novant Health to open the Maya Angelou Women's Health & Wellness Center, treating women in all stages of life.
Winston-Salem is honored to have been home to Angelou in the final decades of her remarkable life. "I put my roots down here," she told the Wall Street Journal in 2012. "My friends are here. My art is here. Naturally, this is home."
WORDS IN PICTURES: As a tribute to Dr. Angelou, local artist Dennis Wells created a poignant portrait (pictured above) using words from Angelou's prose and poetry. It resides in the Benton Convention Center in downtown Winston-Salem.
(Originally published in the 2018 Official Winston-Salem Visitor & Relocation Guide)