A Lesson On Turning Within
These are the words that Winston-Salem maker, Jenni Hopkins, uses to describe her grandfather's hands when he worked as a woodworker and coal miner in West Virginia. As a young girl, Jenni would admire her grandpa Earl's relentless work ethic…always working, always with a bandanna in his pocket. Sometimes she would even sneak his bandannas away when he wasn't looking. It was then that these simple, yet tough, swatches of cotton became more of a talisman in her life – a reminder to always be brave.
Little did she know that some thirty-odd years later, Jenni would boldly learn about bravery through her own fair share of challenges and disappointments – having been displaced due to Hurricane Katrina (Jenni was quite the nomad before planting roots in Winston-Salem 12 years ago), and dealing with the woes of a former business partner, just to name a few.
Jenni took those experiences and quite literally wove them into a badge of honor. What was seemingly such a small symbol from her childhood propelled her into a newly found life filled with passion, purpose, and now, national notoriety -- she's been featured in Garden & Gun, Southern Living, and Martha Stewart Living, just to name a few. Today, these bandannas, which she lovingly refers to as talismans, are meant to inspire women and men to "turn within," to be brave and truly follow that calling that is inside of you.
Hopkins also shared that Winston-Salem's entrepreneurial spirit continues to inspire her to this day.
"I arrived in Winston-Salem 12 years ago and as a creative, you just can't live in a better city," said Jenni.
A skilled graphic artist, Jenni hand-draws every design printed on the hand-dyed bandannas, each with a special meaning. Her two newest designs just released this month and are inspired by the trying times spurred by the COVID-19 pandemic.
The first, is named "Hold Fast," featuring a hand-drawn snake design, pictured with an "anchor" inspired tongue to symbolize "valuing your voice." The mantra "hold fast" printed in the corner.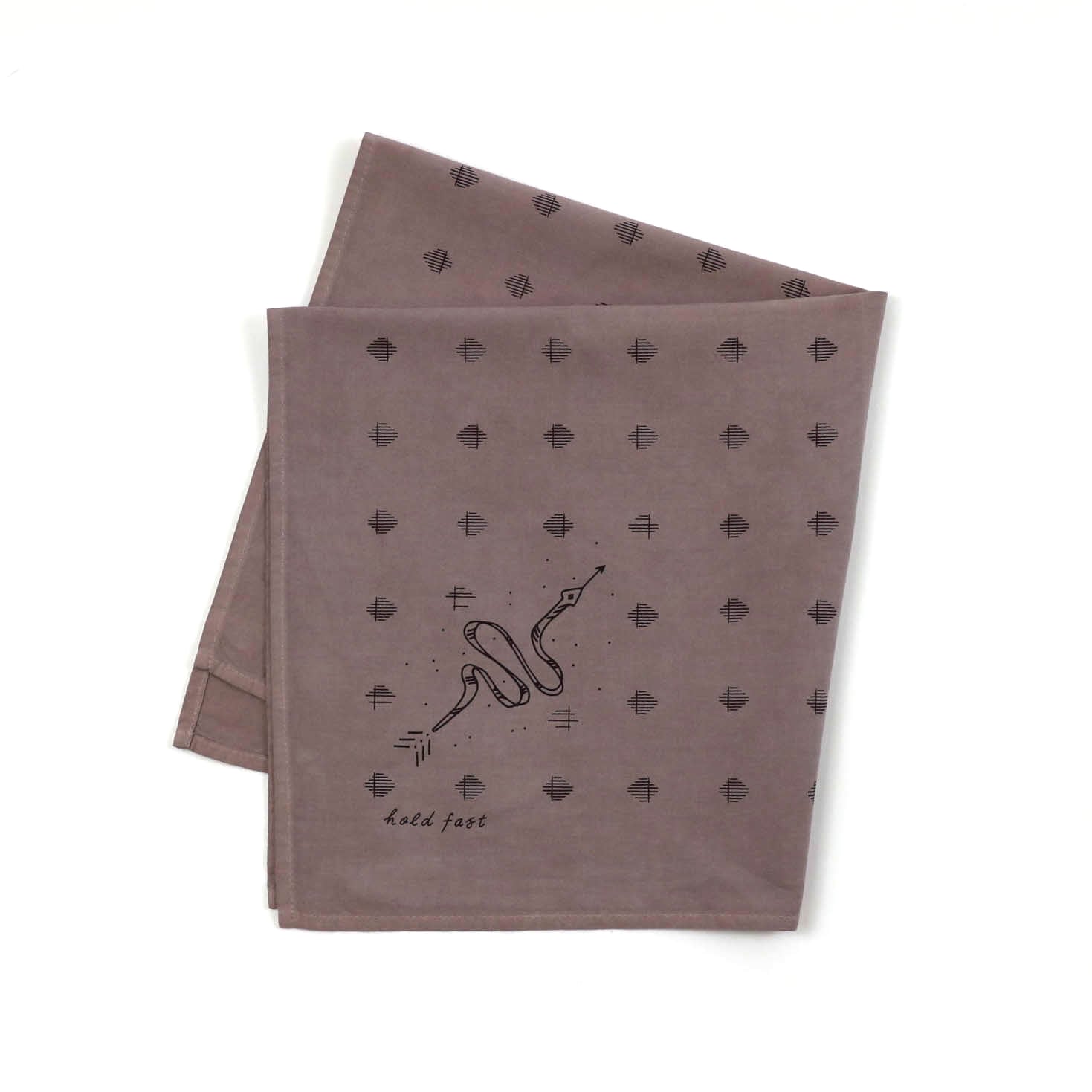 The other is playfully titled "High Five Yourself." It's a reminder that whatever you may be doing in this moment, you're rocking it – so go ahead, high five yourself!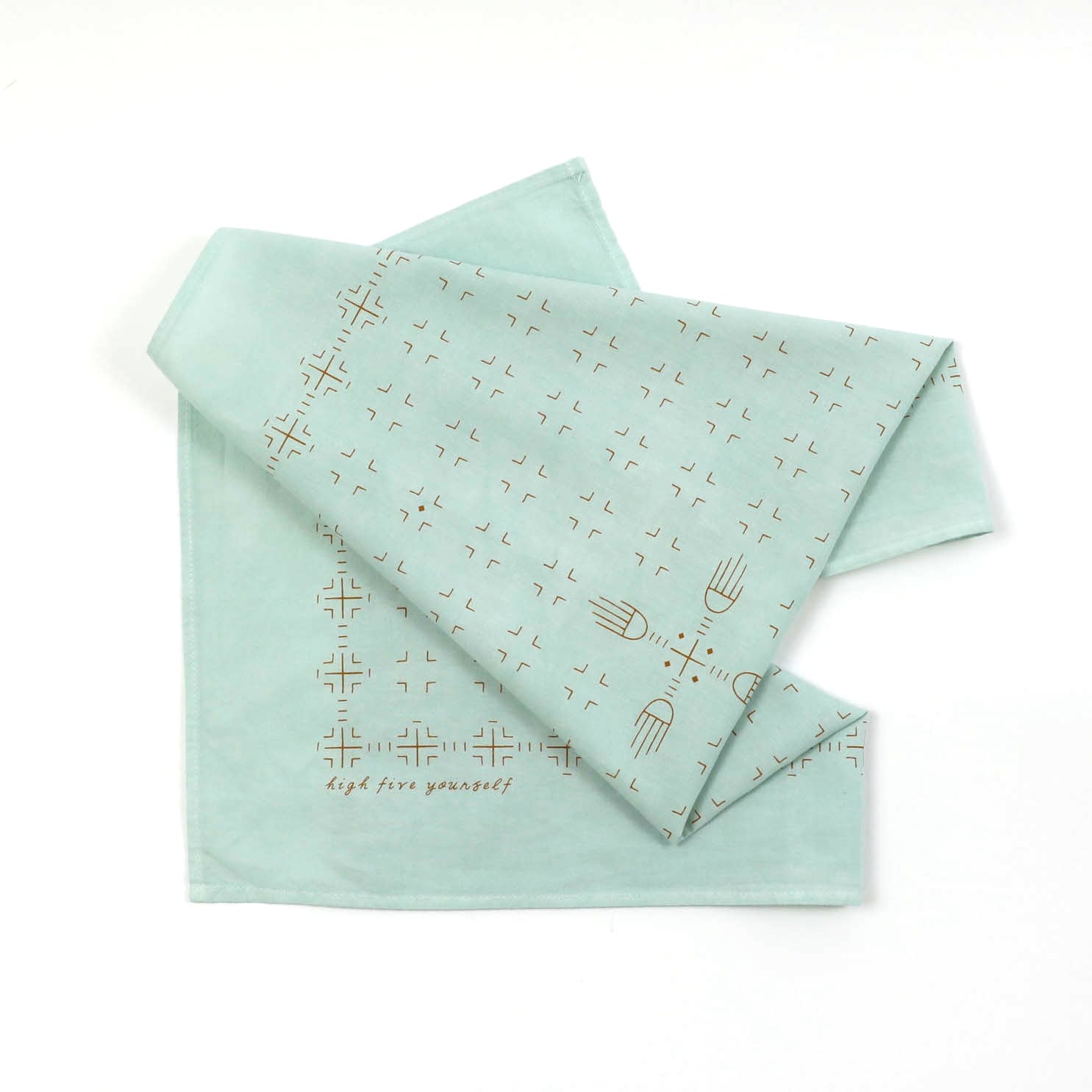 Where to find Jenni Earle Bandannas:
6th & Vine
209 West 6th Street
Winston-Salem, NC 27101
Camel City Goods
1004 Brookstown Avenue
Winston-Salem, NC 27101
JenniEarle.com