Light Up Your Holidays at the Tanglewood Festival of Lights
Handy tips, ideas, and insider advice for your upcoming visit through the annual Tanglewood Festival of Lights.
Due to the popularity and nature of the holiday tradition, a visit to Tanglewood's Festival of Lights is best enjoyed with a little advance planning. We've compiled the best tips, ideas, and advice in one handy guide. For full FOL details, admission rates, and special events, click here.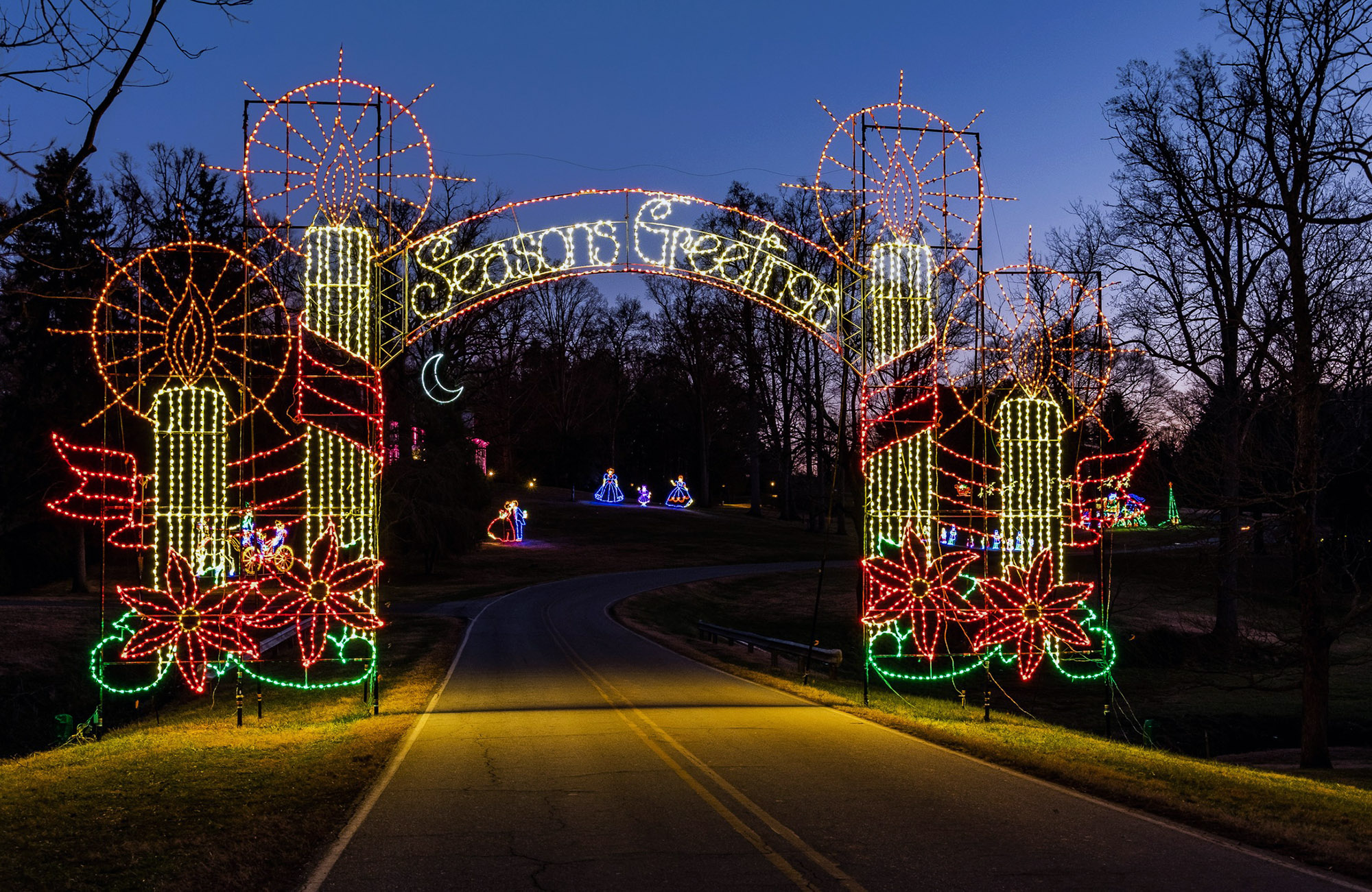 ---
KNOW BEFORE YOU GO
Tanglewood Festival of Lights is open nightly from 6-11 p.m. through January 1. The five-mile route runs directly through Tanglewood Park, located at 4061 Clemmons Road in Clemmons, a charming suburb of Winston-Salem. The most popular evenings are Thursday through Sunday, and selected "Discount Nights". The busiest night by far is Saturday. On these nights, expect to wait up to three to fours hours before entering the park.
---
TOP TIPS FOR TANGLEWOOD'S FESTIVAL OF LIGHTS
1. Plan to attend in your jammies (or at least your comfiest cozy sweater!). It's a nighttime activity, after all. And you won't be home until after dark. So why not dress the part?
2. Make sure your phone is fully charged, and be sure to bring car chargers with you. You'll be amazed how many photos, videos, social posts, and other "ohhhh!" moments you'll want to capture.
3. Grandmom was right. Be sure that every member of your party uses the restroom before heading out to the park. Wait times can be long. You want to be comfortable, especially if you're planning to picnic in the car. Bathroom locations during Festival of Lights can be found on the website here.
4. You won't need a full tank of gas, but you will have your car running for a while. Do yourself a favor and top off the tank, clean the windows, and make sure your vehicle is in good working order.
5. Pack a snack. The whole idea of Tanglewood's Festival of Lights is to have some good, old-fashioned holiday fun. So bring along some Moravian ginger cookies, sweets from local Dewey's Bakery or Krispy Kreme (founded in Winston-Salem!), or a thermos or two of something warm, steamy, and sweet. Pressed for time? Just stop by one of Winston-Salem's many coffee shops and place an order to go (ByGood Coffee, Camino Bakery, Footnote, and Krankies are all excellent options). For more coffee shops, click here.
6. Plan a sing-a-long with holiday carols, hymns, Broadway show tunes, rap, rock, hip hop--whatever your crowd will most enjoy. The point is to relax, have a good laugh, and celebrate your time together. Who knows? You might even end up with a whole new batch of photos to share in holiday cards or on Instagram.
7. Can't carry a tune? Trot out a few family-friendly jokes, games, or even a book to read aloud (like Lucky New Year, Night Tree, or T'was The Night Before Christmas). Try downloading a few of your favorite holiday audiobooks to your smartphone - all you'll need is an auxiliary cord to bring it to life for the whole car. Anything to make the evening feel special.
8. Two words: Have fun!