Pour Up: Teas, Tonics and Everything In-between
Anyone else feel like you're just waiting to exhale? Find some sun, soak up all that good Vitamin D, then sit back and sip on one of these local wellness beverages packed with nutrients and superfoods to help you refocus, refuel, and simply rejuvenate. Each one carefully crafted in Winston-Salem by local artisans.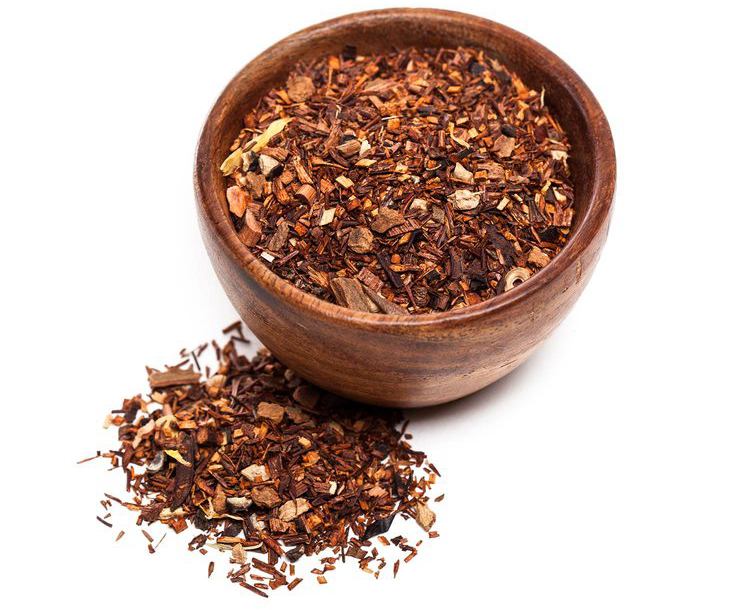 Summer Recommendation: Chad's Red Chai
Owner Chad Morris was introduced to Indian-style Chai a little over 20 years ago while sharing laughs and good times amongst friends and neighbors. He loved the aroma of the Chai so much that he began to make it in his own home. Keeping the spirit of community, he shared his teas with friends and after a series of fortunate events, his tea is now available in more than 50 local coffee shops and restaurants in Winston-Salem including Camino Bakery, Washington Perk & Provision, and West End Coffeehouse.
Chad Chai & Tea Co. offers up 15 signature blends that range from spicy, to green, to fruity. A popular option and one that is packed with all sorts of goodness is Chad's Red Chai blend. This heart-healthy loose-leaf tea features notes of cherry, pepper, and sweet tobacco, and is made with leaves from the South African Rooibos bush. A non-caffeinated blend, red tea provides a potent punch of heart-healthy antioxidants and minerals such as potassium, iron, calcium, zinc and fluoride. Chad suggests enjoying it "straight up" or with milk. (Try it iced or hot.)
Samantha Foxx; "Farm Mother" of Mother's Finest Urban Farms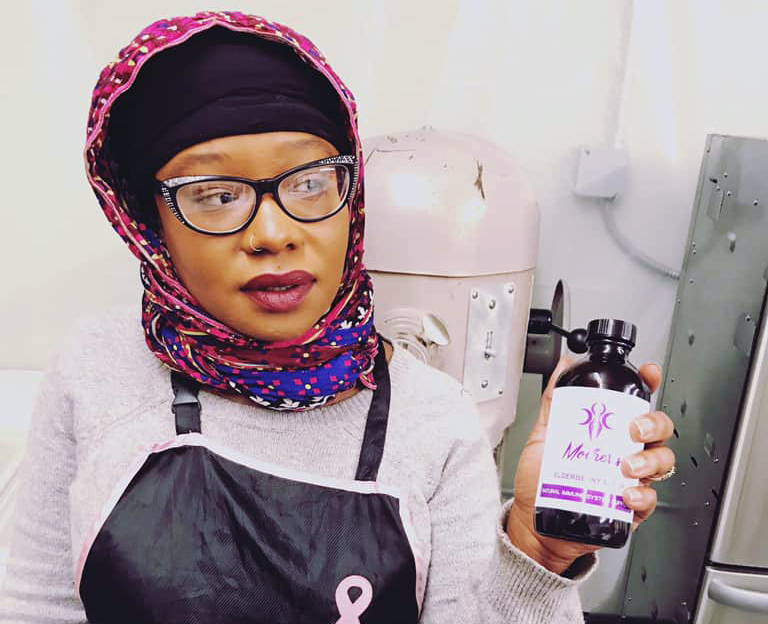 Summer Recommendation: Fire Tonic
Likely not a drink that you'd slurp up with a straw – but just a tablespoon a day of Mother's Finest tonics help to balance your body's pH naturally with an apple cider vinegar base. "Farm Mother" Samantha Foxx is an advocate for education, empowerment, and the promotion of women and people of color in beekeeping, agriculture, and arts innovation.
Infused with fresh herbs and packed with Jamaican Scotch Bonnet peppers, feverfew, lime, garlic, horseradish roots, ginger, pepper corns, and chilis – Foxx's fire tonic is a classic folk remedy that has been rising in popularity. Foxx says her peppers remind her of her father who was from West Indies. Order her tonics, elderberry syrups or honey online to help you achieve a more balanced and overall healthier you this summer!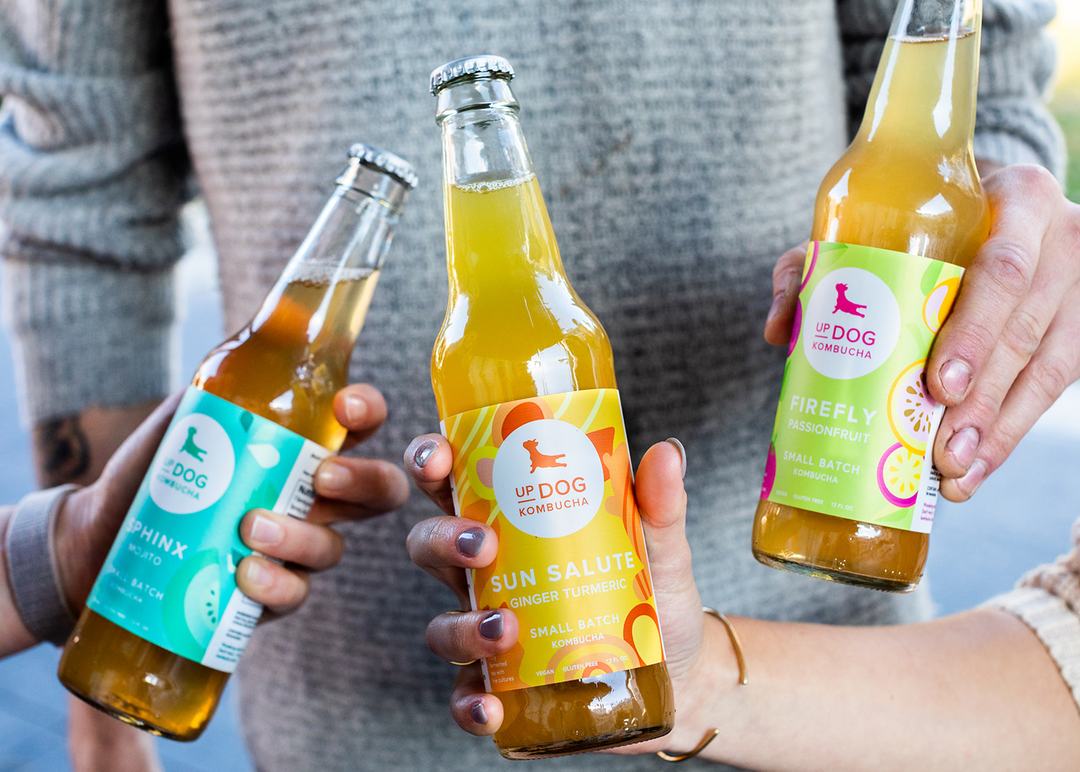 Summer Recommendation: Carolina Strawberry
A concept birthed by two best friends in a dorm room at Wake Forest University, women-owned UpDog Kombucha took the Winston-Salem beverage world by storm upon its release in 2017 – and for good reason. Their small batch kombucha is handcrafted using local organic ingredients and simply put, is a non-alcoholic brew made from tea and a SCOBY (symbiotic culture of bacteria and yeast) that is then fermented. The result? A naturally carbonated beverage full of healthy enzymes, probiotics, and antioxidants.
Just in time for summer, UpDog just launched their Carolina Strawberry flavor. Made from fresh strawberries from North Carolina farms. A few refreshing sips and things will definitely start looking up for summer.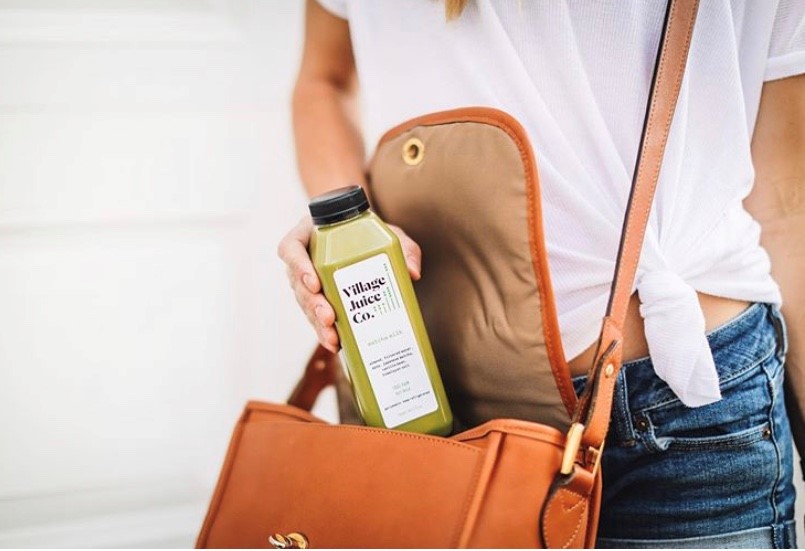 Summer Recommendation: Get Real Green Juice
Cold-pressing in the heat of the summer season sounds like the perfect plan, right?! But what exactly is cold-pressing you might ask? Well, it is a tried and true method of juicing that enables juice to be bottled without preservatives and maintain a 72-hour shelf life. Based in Winston-Salem, Village Juice Company prides itself on serving products that are "Mother Nature-approved" and free of preservatives and artificial additives, yet loaded with natural vitamins, enzymes, and everything that maintains the natural deliciousness of the two pounds of produce packed into every bottle.
Co-founder Lonnie Atkinson started this business in 2014 selling from a tent at Cobblestone Farmers Market. While the team got their start in selling cold-pressed juices only, the offerings quickly grew to a full, creative menu with scratch-made foods including salads, sandwiches, smoothie bowls and more. There are now five full service locations with two in Winston-Salem – one downtown on Fourth Street and another across from Thruway Shopping Center at 205-O S. Stratford Road, Winston-Salem, NC 27103.
This summer try their Get Real green juice: a refreshing blend of super ingredients including kale, spinach, cucumber, celery, parsley, lemon, ginger, and turmeric.