Storied Homes Along Winston-Salem's Historic Reynolda Mile
No visit to Winston-Salem is complete without a stop at Reynolda House Museum of American Art – the 1917 bungalow once the home of the R.J. and Katharine Reynolds is now home to one of the southeast's finest collection of American art. Lauded by Town & Country magazine as the reason Winston-Salem should be on "every culture vulture's list," this historic home is nestled in the heart of what locals affectionately call, Reynolda Mile–a historic stretch that connects Reynolda Estate, Southeastern Center for Contemporary Art (SECCA), and the luxury 85-room Graylyn Estate. Whether you're in town for the weekend or just a day, Reynolda Mile is the perfect destination within a destination to simply get away.
Experience Reynolda Mile in a Weekend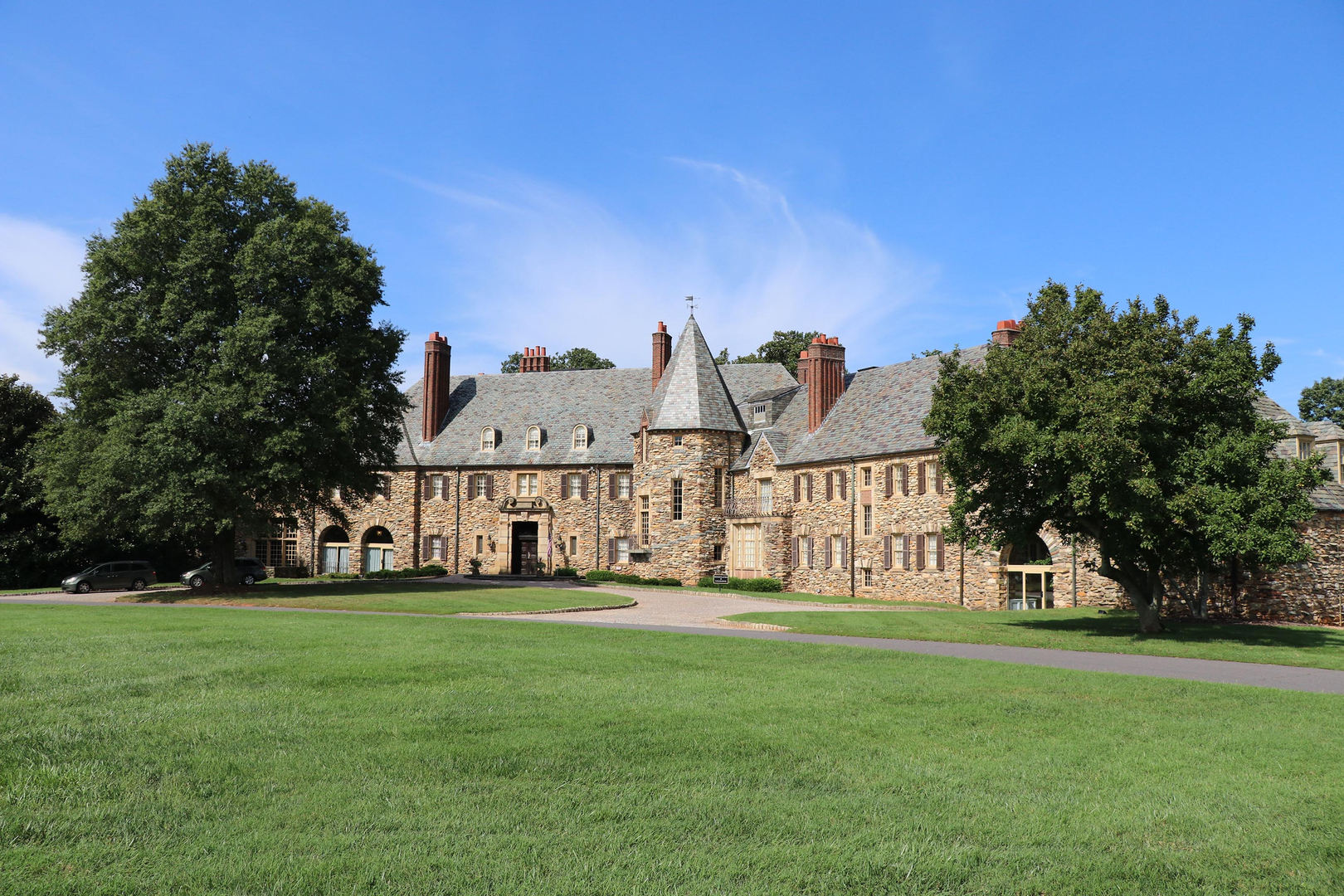 Spending a couple of days in Winston-Salem? Make Reynolda Mile your one-stop destination. Book a reservation at the historic Graylyn Estate. Completed in 1932, this historic home-turned-hotel was once home to Bowman Gray, president of R.J. Reynolds Tobacco Co., and his wife Nathalie. Situated on 55-pristine acres, it's perfect for an afternoon stroll or dip in the pool on a warm, sunny day. Head across the street to the Reynolda Estate and spend the day exploring the galleries in the historic home, wander the wooded trails and formal gardens (with original 1913 greenhouse), and then shop, sip and savor in Reynolda Village where boutiques, galleries, and shops are housed in the estate buildings. After a relaxing evening at Graylyn, wake up to a full breakfast spread in the manor house before starting your day at SECCA. Free to the public, SECCA features rotating exhibits of contemporary art encouraging free thought and boundless expression.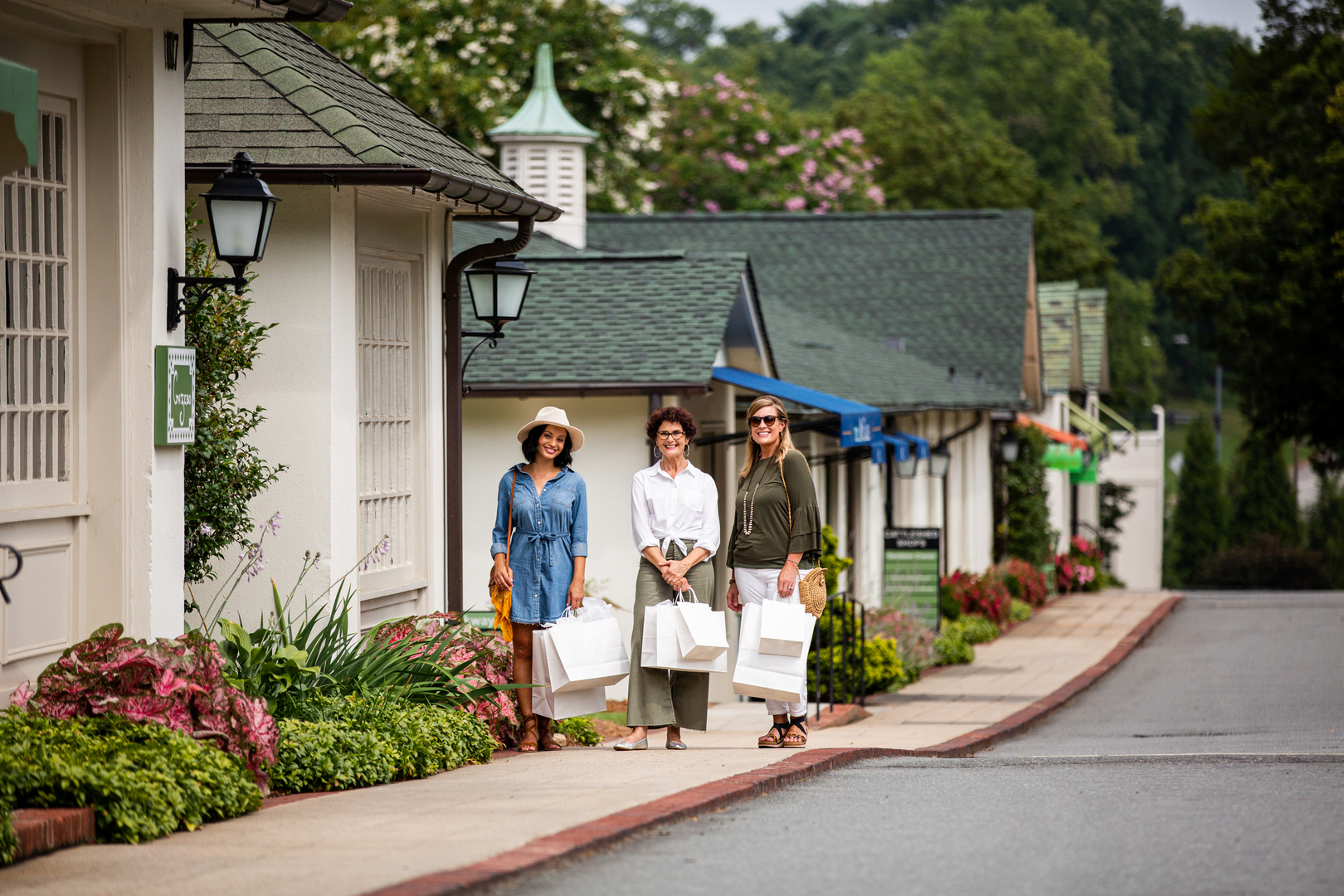 Experience Reynolda Mile in a Day
Start your day in the morning with the eight-minute orientation video at Reynolda House Museum of American Art, then take time to read the panels located in the orientation gallery. Using the map provided upon arrival, begin your tour in R.J.'s study and explore all four floors of the 1917 country bungalow at your own pace. Look for the lion's feet in the Reception Hall and the punch bowl in the dining room and find the bedroom galleries on the second floor which now display some of the Museum's renowned collection of American art. Another not-to-miss area of the home is the basement. The basement includes the family's shooting range, bowling alley, squash courts, vintage bar, and pool. Don't forget to grab an original piece of art from the Art-o-mat* machine on your before wrapping up your museum tour in the Babcock Gallery for rotating exhibitions.
After your tour, shop the museum's curated gift shop for a memento. Then take a leisurely stroll from the museum through the adjacent Reynolda Gardens, taking note of the variety of flower and vegetable gardens. Top off your Reynolda Estate experience in Reynolda Village, with a casual patio lunch and shopping at the unique shops located in the former farm buildings of the estate.
Scoot across Reynolda Road to the Southeastern Center for Contemporary Art (SECCA), former home of textile industrialist James G. Hanes. SECCA (and Reynolda House) are offer extended hours until 8 p.m. every Thursday. In addition to wonderful art, SECCA is another stop to see and buy art from Art-o-mat.
Book a butler tour and dinner at Graylyn Estate. You'll learn the history of the Gray family, the Norman Revival architectural influence, and how the Gray's acquired such an impressive décor collection. Meanwhile, Chef Gregory Rollins blends his Caribbean upbringing with classic French culinary training to present an unforgettable dining experience.
*More About Art-o-mat
Art-o-mat began in 1997 as a conceptual artwork by Winston-Salem artist, Clark Whittington, re-purposing retired cigarette vending machines to dispense handmade art. In its 20 years, Art-o-mat now has 130 machines around the world with 20 right here in Winston-Salem, N.C. For only $5, enjoy a handmade 2″ x 3″ dispensed work of art in a variety of mediums.