Two Roasters Answer Their Wake-Up Call in Winston-Salem
With more than two dozen independently-owned coffee shops and four roasters – two of which opened in 2020 – Winston-Salem is on its way to squarely securing itself as the "Seattle of the South." Because we were equal parts thrilled and always eager to taste test a new cup of joe, we recently sat down to visit with our two newest roasters that not only opened their doors in the middle of a global pandemic, but each traveled from two diametrically different parts of the Eastern Seaboard to stop in landlocked Winston-Salem. What we found out? Winston-Salem's coffee scene has never been so bold.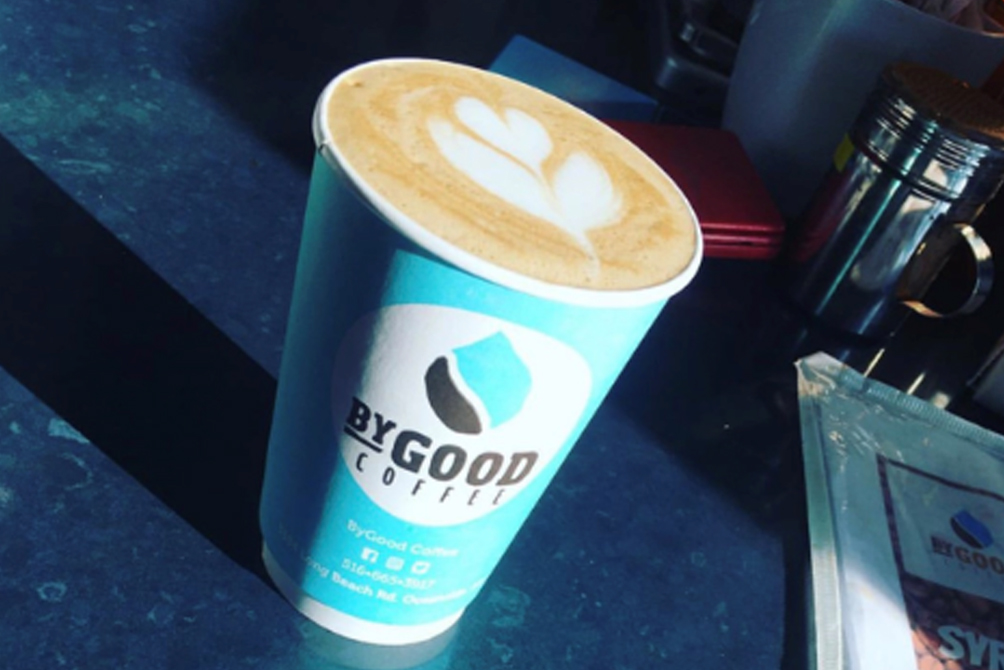 Abbey Garner and her New York-native husband, Darrell, have always had a devout love for coffee, though not just any coffee, good coffee. The two were challenged to consistently find the perfect brew and so they did what any destined entrepreneur would do…opened a shop of their own, ByGood Coffee, on Long Island. "We wanted a place that was welcoming and encouraged new friendships, all while serving some of the best coffee," said Abbey. After three years of operating and placing third in the New York Coffee Roaster Festival in 2019, the Garners were ready to take ByGood Coffee to the next level. "Winston-Salem had already been on our radar since Darrell's family is from North Carolina," said Abbey. "After my first visit, I fell in love with how warm and welcoming the city felt. It just felt like we belonged here." And as fate would have it, an opportunity came available for the Garners to move their operations to downtown Winston-Salem…in the middle of 2020. "When you know, you just know. Even during the pandemic, businesses here are helping one another, so I knew we'd be alright here," added Abbey. As for the name, the Garners were committed to buying good coffee. So that philosophy inspired the name – accompanied by the slogan, "The only thing missing is U." When you go… The Garners start their roasting process with a great water purification system, hence the droplet in their logo. Darrell then roasts in small batches to ensure consistency and quality. Try their in-house roasted light or medium blends, or specialty beverage prepared with syrups made in-house by Abbey, a trade she learned growing up in Trinidad. Also available are house-blended teas (more than 30 varieties!), locally baked pastries, and fresh fruit smoothies prepared in-house. Choose to sit and enjoy your coffee inside, on their outdoor patio, or grab your coffee to-go using Swipeby, a curbside pick-up app founded in Winston-Salem.  
ByGood Coffee Downtown Winston-Salem
Address: 301 Brookstown Avenue, Ste 300, Winston-Salem, NC 27101
Phone: 336.842.5339
Hours:
Monday – Friday 7 a.m. - 5 p.m.
Saturday 8 a.m. - 5 p.m.
Sunday 8 a.m. - 1 p.m.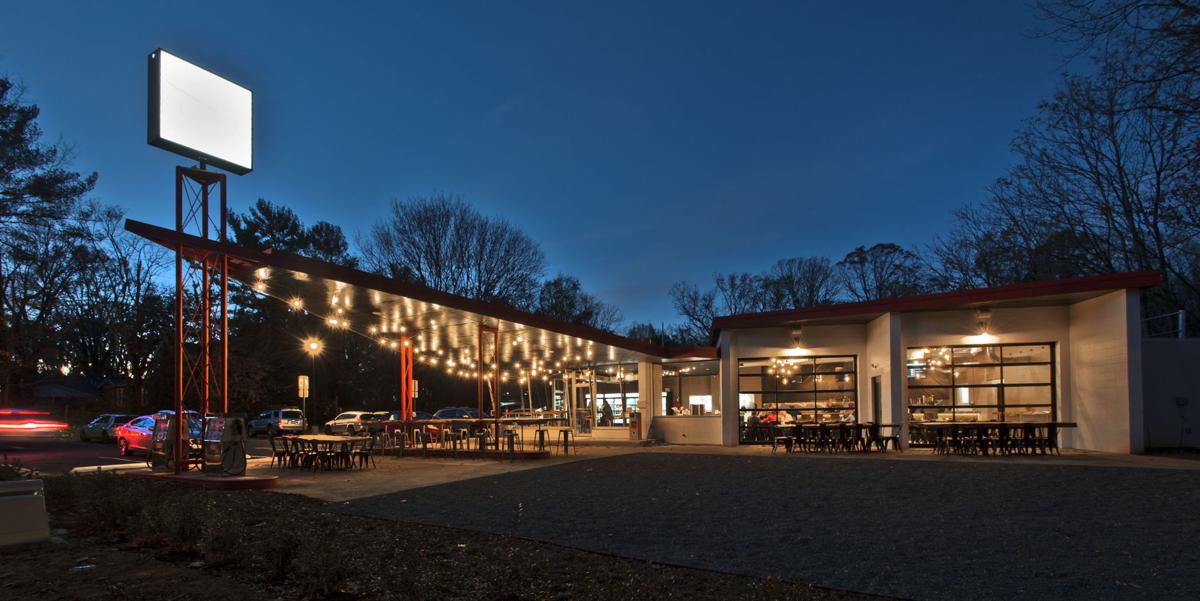 Located in a restored service station, Known Coffee is the newest addition to Campus Gas, a popular local beer bar and eatery neighboring Wake Forest University. Known Coffee owner, Sean Scott, has more than 11 years of experience in the industry. Not only has he completed training in the Counter Culture program, Sean is the previous owner of not one, but three coffee shop locations in West Palm Beach. One may wonder what brings this java guru to Winston-Salem, NC…and why now? "Before the pandemic really hit U.S. soil, my family was already considering a move with North Carolina being a top contender, specifically Raleigh or Charlotte," said Sean. "But then a trusted friend said to look into Winston-Salem – and when we did, we were pleasantly surprised by the authentic friendliness and genuine local vibe that you don't find just anywhere." In March 2020, just as the country was beginning to feel the impact of COVID-19, he and his wife, along with their two children, packed their bags and booked it to Winston-Salem. "When you have a passion for something, you don't just quit on it. So, we're here, we're open, and we're waiting."
When You Go Though roasted off-site, know that you're getting a freshly roasted cup of coffee every time with consistent tasting notes, thanks to Sean's use of a small-batch propane-powered roaster. In addition to carefully crafted espresso drinks, Known offers freshly-baked pastries prepared in-house, and four blend options for you to choose from on drip, including a mountain water processed decaf.
Their most recent endeavor is The Known Experience Podcast, which they describe as "a conversation that explores the powerful journey of those living out what it means to know themselves, be known and know others. Our guests are from all walks of life... but they all have one thing in common... they live and work intentionally, with purpose and meaning."
Known Coffee
Address: 1231 Polo Road, Winston-Salem, NC 27106
Hours: Mon-Sun: 6:30 a.m. - 2 p.m.