Your Holiday Shopping Guide
Holiday shopping for that special someone who seems to have everything already (or even if that special someone is in the mirror!) can be daunting – unless that is, your holiday shopping is in Winston-Salem. With the nickname, "city of arts and innovation," Winston-Salem offers gift hunters some very creative, one-of-a-kind, and eclectic shopping options. While our list is not quite as long as Santa's, here are just a hodgepodge of our holiday shop stops to kick-start your 2020 retail therapy:
For the devout reader: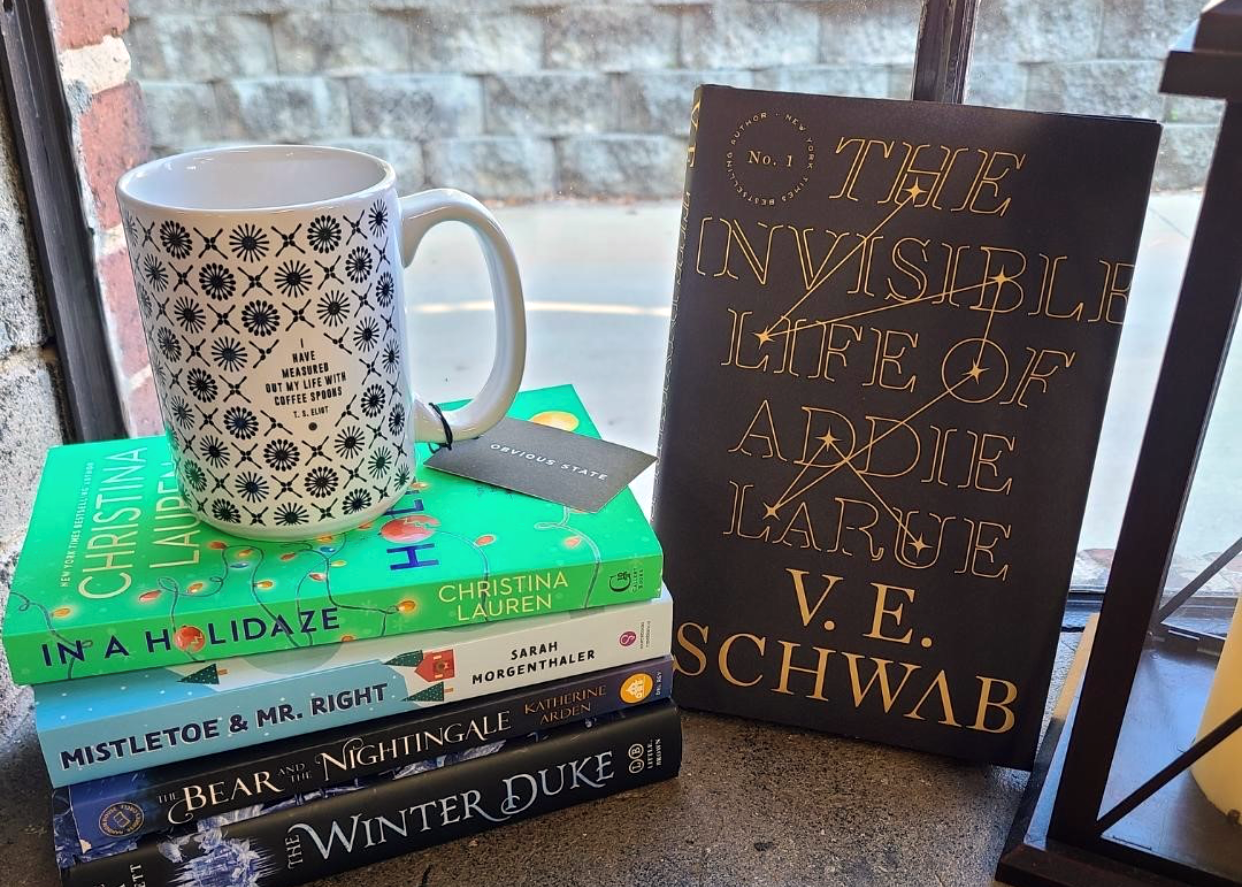 Bookmarks – Avid readers young and old will flip for this wonderful downtown independent bookstore and relaxing reading nook. https://www.bookmarksnc.org/
Bonus! It's conveniently connected to Footnote Coffee & Cocktails (sister property to Foothills Brewing). So whether your go-to is a cappuccino, cocktail, or craft brew – you'll find the perfect beverage to sip with your new favorite read.
For Vintage & Retro-Seeking Shoppers:
Collage - Located in the historic West End neighborhood of downtown Winston-Salem, Collage is just that -- a collage of artsy and whimsical, new and gently used items including furniture, home goods, shoes, clothes, and plenty more. Here is where you just may find an antique typewriter, vintage suitcase, and an upcycled wardrobe all in one stop.
https://www.facebook.com/collagews/ 
Design Archives Vintage and Handmade Emporium– If its name didn't give you a hint, this downtown Winston-Salem store is a blend of hipster meets 60's Retro and everything in between. Find vintage clothing, locally made crafts, jewelry, vinyl records and so much more. https://www.shopdesignarchives.com/
For Home Décor Galore:
Fiddle & Fig – If Joanna Gaines and Martha Stewart had a store, it would be Fiddle & Fig. One of Winston-Salem's newest home décor and furnishings stores, Fiddle & Fig opened in the burgeoning West End. Make a stop here for all the farmhouse and shabby chic to your heart's desire. https://www.fiddle-fig.com/
Trouvaille – Shopping at Trouvaille is truly an experience in itself. Here hand-selected estate pieces and antiques are complemented by North Carolina-made custom order upholstery. The design professionals at Trouvaille have a knack for transforming an already-stunning piece of furniture into the perfect statement piece. Find the shop on Burke Street in Downtown Winston-Salem, neighboring historic West End.
http://trouvaillehome.com/
For the One Who's Old-Fashioned:
Mast General Store – With two floors full of outdoor-forward fashion and yes, their signature brimming candy barrels, and shelves full of Lodge cast-iron cookware, this charming downtown store is as much retail adventure as it is a trip down memory lane.
https://www.mastgeneralstore.com/attractions/winston-salem
Old Salem Museums & Gardens – While the retail shops and Winkler Bakery are closed due to the pandemic, Old Salem has a robust online retail site offering a variety of iconic Moravian Stars, Moravian Cookies, and other items celebrating 18th and 19th century Americana. Local pickup is available Tuesdays and Thursdays from 11 a.m. - 3 p.m. at their satellite location inside Marketplace Mall located at 2101 Peters Creek Parkway, Suite 14.
https://www.oldsalem.org/shop/
For the Aspiring Artists, Collectors & Art Aficionados:
Browse through the amazing shops and galleries throughout the Downtown Arts District. Find works from more than 200 guild artists at Piedmont Craftsman Gallery.  Be amazed by the artistry adorning the walls at Arts for Arts Sake (AFAS) and be awed by the mastery at the hands of students and artisan-in-residence at the downtown Sawtooth School for Visual Art's gift shop.
(Shop & Drop tip: Every Saturday now through Dec. 19, Sawtooth is also hosting their "Not-So-Perfect pottery" sale at the weekly Cobblestone' Farmers Market at 1001 Marshall Street (just behind the Old Salem Visitors Center.)
For the Sweet Tooth
Satisfy your shopping need and your sweet tooth at several local stops. If Moravian Cookies and Sugar Cakes are your jam, stops at several locations on our Moravian Culinary trail including Mrs. Hanes Moravian Cookies, Dewey's Bakery (two main locations), Old Salem Museums & Gardens, and Moravian Bake Shop (with two holiday pop-up locations) to name but a few.
For an even wider variety of baked goods and pastries, make your way to local favorites including Dough Joe's for made-to-order doughnuts, Bobby Boy Bakeshop, Louie and Honey's Kitchen, and Humble Bee Bake Shop. For the widest variety of gourmet gluten-free, vegan, and allergy-free pastries, head to To Your Health Bakery. Trying a keto or paleo diet? They've got a pastry for that, too.