Mixing it Up: Refresh Your Taste Buds this Spring with these Local Spirits
Two recipes for "springtime sips", inspired by award-winning Winston-Salem local distillers.
Warm weather calls for something cool to sip on. To get some help crafting a spring-inspired cocktail, we turned to Winston-Salem's two award-winning distilleries — Sutler's Spirit Co. and Broad Branch Distillery. Both were recently named North Carolina Distillery of the Year in back-to-back years (Sutler's in 2021, Broad Branch in 2022.), so they know how to make a good drink.
Cheers to Spring and you!
Sutler's Basil Lemonade
Distiller: Scot Sanborn, Sutler's Gin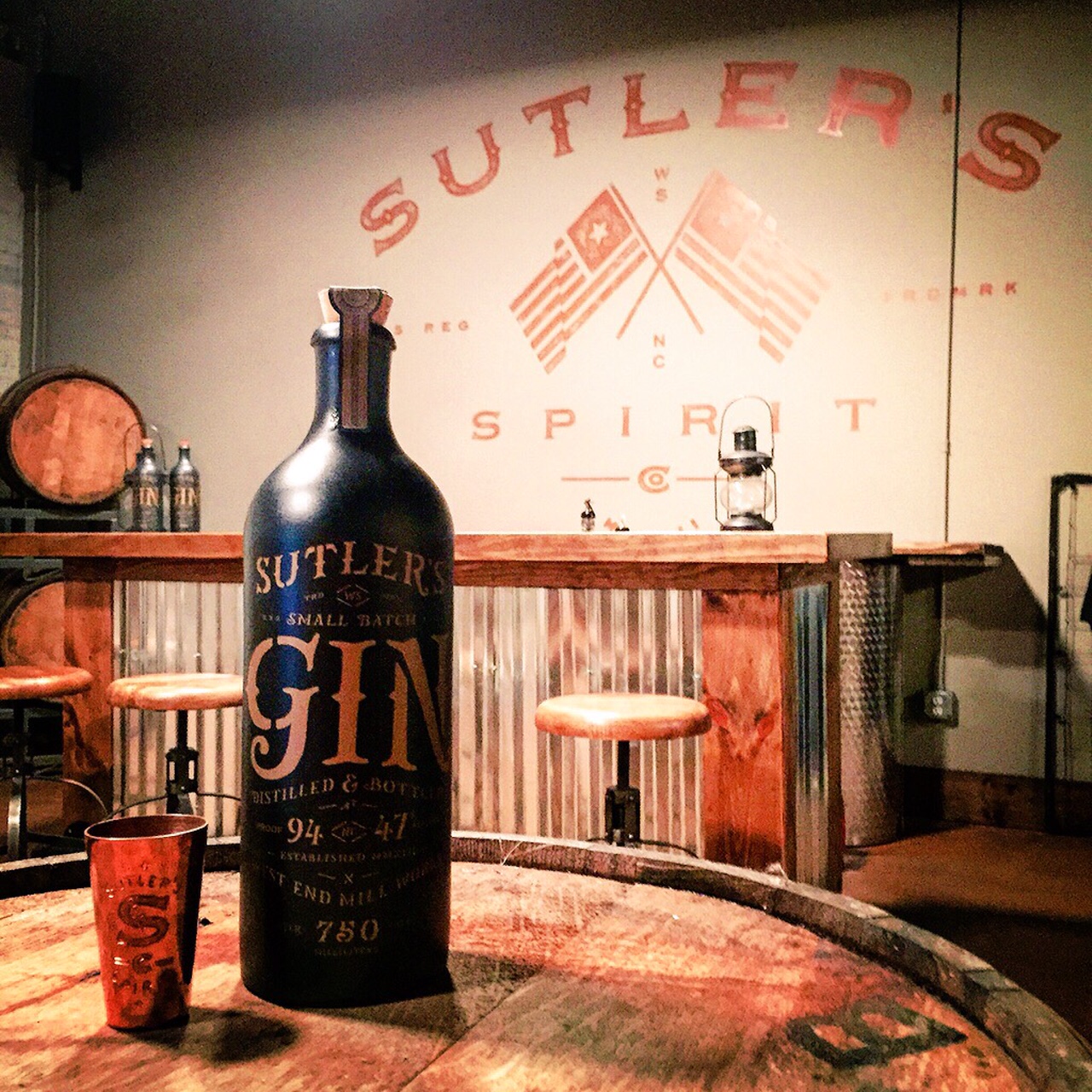 Sutler's Gin
Ingredients:
1 bottle of Sutler's Gin
1 Simply Lemonade (52 oz bottle)
10 – 15 fresh basil leaves
1 – 2 lemons sliced into wheels
Preparation:
Take the bottle of Simply Lemonade and add the 10-15 basil leaves to the jug.
Tighten the lid and turn over to expose the lemonade to the basil leaves.
Leave upside down and set on the counter to sit overnight or until the leaves start turning brown.
Remove the leaves immediately when they start turning brown.
In a carafe or bowl add the lemonade, bottle of gin, and garnish with the lemon wheels.
Pour the drink over the ice and enjoy! (Please drink responsibly.)
Cocktail: Winston Collins
Distiller: Joe Tappe; Broad Branch Distillery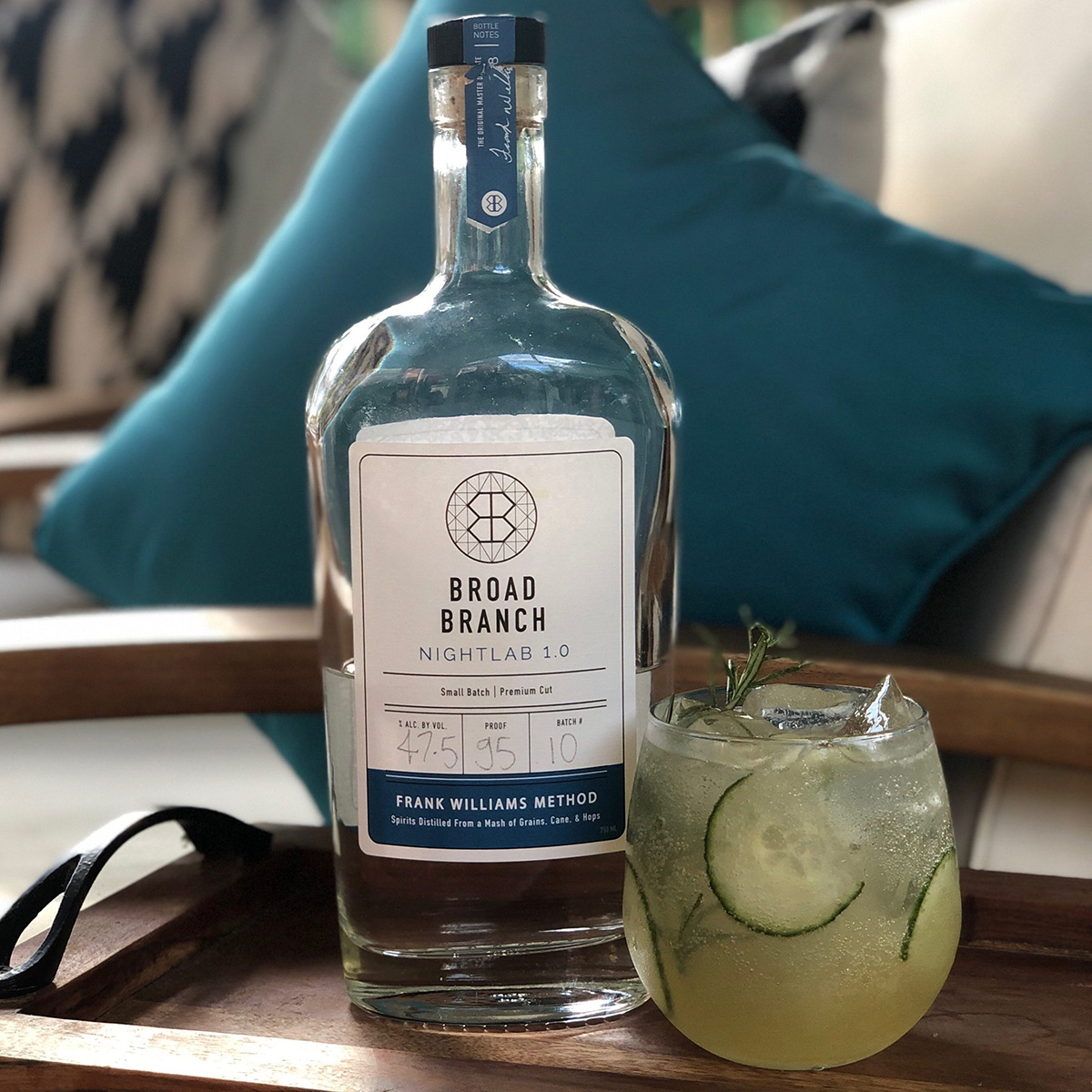 Broad Branch Winston Collins Cocktail
Ingredients:
1.5 oz Broad Branch Nightlab 1.0
1 oz lime juice
.75 oz rosemary simple syrup (see below)
3 oz Club Soda
4 thin slices cucumber
You'll need: Collins, double rocks or red wine glass
Preparation:
Add Nightlab 1.0, lime juice, simple syrup and club soda to glass.
Stir for 10 seconds.
Top off glass with ice and cucumber.
Making Rosemary Syrup:
Demerara or Turbinado Sugar
Water
Fresh Rosemary
You'll need: Measuring cup or scale, small pot, fine mesh strainer, and jar or bottle.
Heat a small pot to medium heat and combine equal parts sugar and water (1 cup : 1 cup is a good start).
When sugar starts to dissolve, add 4-5 sprigs of rosemary.
When sugar has fully dissolved and syrup just starts to bubble, remove from heat.
Allow syrup to cool to room temp and strain through fine mesh strainer.
Pour syrup into small jar or bottle. Store in fridge for up to two weeks.