Fall Gardening 101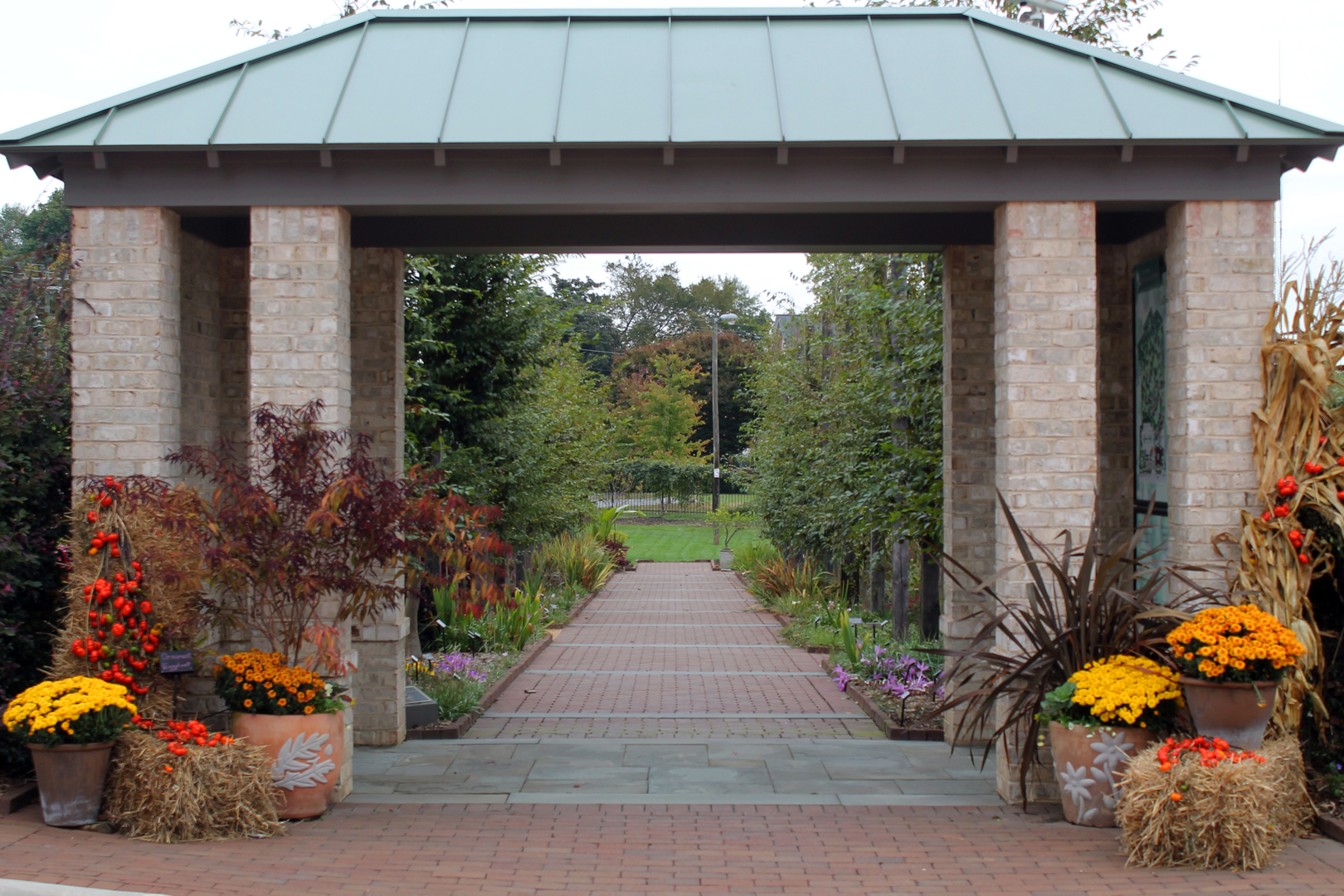 Ready to take your garden to the next level? Autumn is the time to make it happen.   You may have seen and felt the signs already: cooler nights, the dulling of summer leaves, and of course, pumpkin spice everything. Fall is officially on the way.  With the kids back in school and holidays right around the corner, yardwork can get pushed to the back burner. But take note: a small amount of planning in the fall can make your gardening life easier and more productive come spring. We spoke with Adrienne Roethling, Director of Curation and Mission Delivery at Paul J. Ciener Botanical Garden—an urban oasis in neighboring Kernersville—about how to prepare your garden now for the winter weather ahead.
Why Plant in the Fall?   Just like humans, plants can get a bit sluggish during the dog days of summer. "Plants and people are a lot alike," says Roethling." "When you have 90+ degree days, plants kind of shut down—it's too hot for them, too."  That's why it's best to do fall planting in late September or October. Contrary to the "April showers" myth, North Carolina typically gets the most rain during these two months, which means the soil is cooler and holds moisture longer. Cool soil means happy roots. 
What to Plant "I like diversity in the garden," says Roethling. For her, that means having a wide variety of native, non-native, and ornamental species growing together. A wide variety of flora can be planted throughout North Carolina during fall, just remember: mountainous regions (zones 6a and 6b) experience ground freeze sooner and more often than the rest of the state. 
Seeds: In late September, scatter annual seeds such as larkspur, poppies, pansies, and Johnny-jump-ups wherever you want pops of color next spring. "You don't need to bury or water them," says Roethling. Annuals are important to help feed pollinators, which is why she encourages a mix of native and non-native plants—that way, something's always in bloom! Veggie lovers can plant kale, carrots, beets, radishes, leafy greens, broccoli, cauliflower, and lettuce in raised beds, containers, or in-ground. "If it is still warm enough, they might grow and produce early enough to do a second round," says Roethling. 
Bulbs: Bulbous plants like tulips and daffodils can be planted anytime from September through mid-January, as long as the ground doesn't freeze. Bury bulbs two to six inches deep, depending on their size.
Transplants: Fall is the best time to dig and divide plants and ornamental grasses like Eulalia grass, ribbon grass, and fescue. If your plants aren't flowering as heavily or have lost their form, thinning can help them take on a better shape and encourage new blooms.   
How to Plant It  Annual seeds can be scattered along the ground, mimicking Mother Nature. They will come back year after year.  For shrubs and trees, prepare a hole twice the size of the plant you want to relocate (a 10-gallon hole for a 5-gallon plant, for example). Make horizontal ridges along the sides of the hole to allow roots to spread, then fill with compost mixed with the soil from the hole. 
Have a Watering Plan After planting, keep an eye on moisture levels. North Carolina is known for fickle weather, so if it is hot, dry, or windy, plants will need supplemental watering. "For trees and shrubs, I recommend supplemental watering for four to six weeks," says Roethling. "Perennials typically need two to three weeks of supplemental watering—about every other day—right after planting."  Tip: In containers, use potting soil and expect to water more often. "Even if the pot is concrete, sunlight can still penetrate that narrow border and dry out the soil," says Roethling.
Mulch It Up  Mulch blocks light, which helps suppress weeds. It also adds nutrients to the soil and helps keep it cool and moist longer. "The best time to mulch is in the dead of winter when the ground is frozen and most plants are dormant," says Roethling. "That way you don't have to worry about crushing plants and ruining beds." But if you are planting, quickly put a bit down then, too. Roethling suggests a shredded hardwood mulch like oak or maple at a depth of two inches.  Tip: Leaves are a free source of mulch and nutrients! Simply run them over with a mower and dump them straight onto your garden. Make sure the material is shredded—whole leaves can hold too much water and suppress growth. 
Sage Advice  "I treat every season like a full-on display," says Roethling. "In the fall, it's mums, gourds, pumpkins—you can really play up the season."  Fall planting doesn't have to be intimidating, expensive, or overwhelming—it's all about giving Mother Nature a helping hand and mimicking her natural processes. So go ahead: dig up those bulbs, scatter some seeds and share a few transplants with your plant-loving friends. Then kick back with a hot cider and enjoy the crisp fall air…you've earned it.  —Davina van Buren For more information on all of Winston-Salem's historic gardens, view our Historic Gardens Guide.