Meet the VWS Sales and Services Team: Kay Calzolari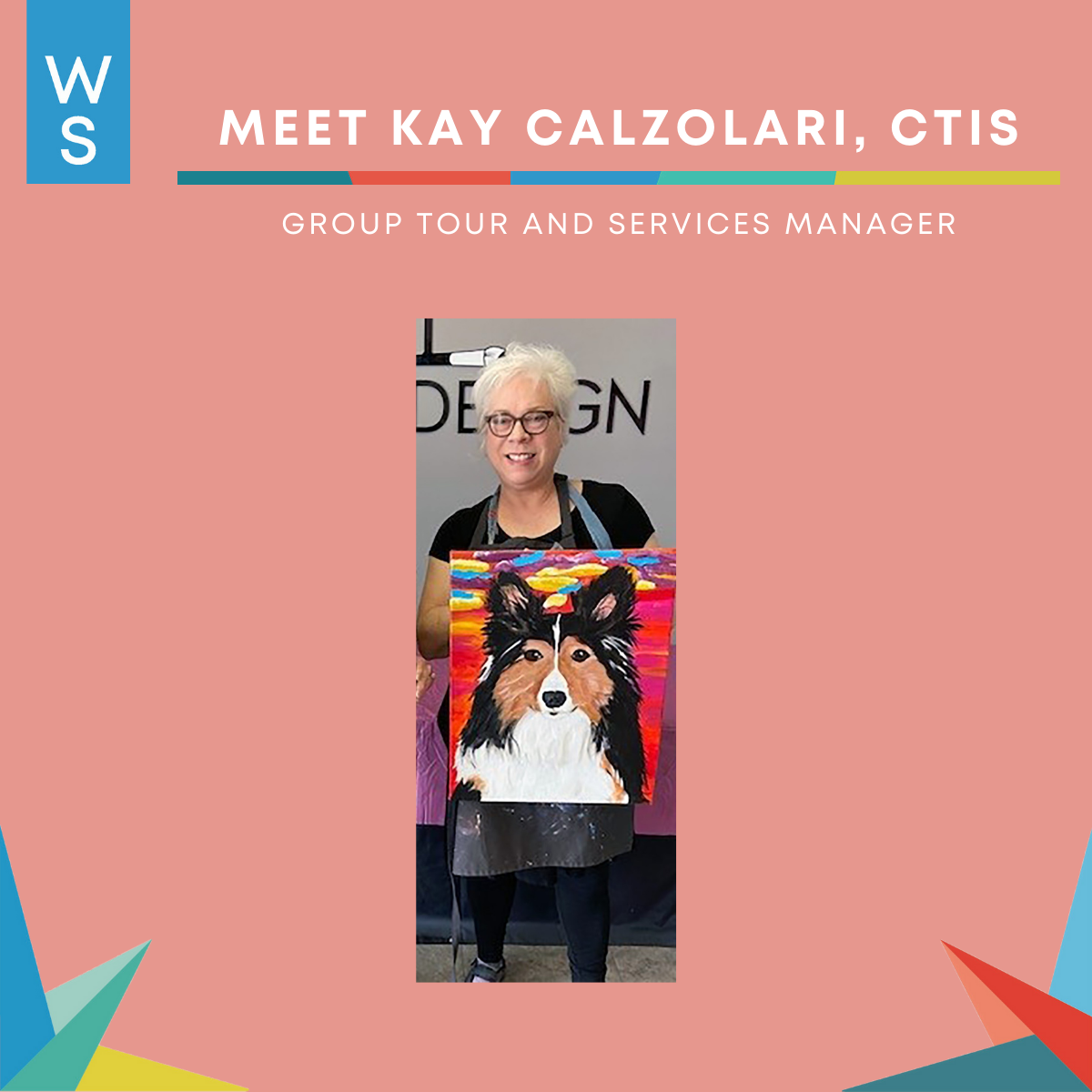 With over 15 years of experience in tourism and hospitality, Kay is dedicated to promoting Winston-Salem as a premier group tour destination.
What's your hometown and college alma mater?
I'm proud to be born and bred in Winston-Salem and a graduate of North Forsyth High School. I attended Appalachian State University where I studied Spanish and also spent three years in Bologna, Italy at the Societa Dante Alighierifor.
As a baby boomer, what do you love most about Winston-Salem?
I love Winston-Salem's history. From the arrival of stalwart settlers called Moravians, to the medical, educational, and innovative powerhouse that our city has become, Winston-Salem's story is complex and captivating.
Why is Winston-Salem a "must stop" for group tour operators?
Groups of all sizes enjoy destinations that allow them to experience "things the average leisure traveler" doesn't! To this end, Winston-Salem "gets" what it means to be group-friendly. Our world-class attractions such as Reynolda House Museum of American Art and Old Salem Museums & Gardens, offer group travelers exceptional tour experiences with attention to details. Optimal accommodations, dining recommendations, and carefully crafted itineraries for groups are expertly navigated by Visit Winston-Salem.  
Winston-Salem's known as the "Moravian Cookie Capital of the World." What's your favorite Moravian cookie flavor?
My favorite Moravian cookie is made at Mrs. Hanes Handmade Moravian Cookies, and it is butterscotch!