Southern Recipes to Savor this Summer
Food, oh glorious food truly has magical powers. Not only does it nourish the soul but creates lifelong memories, transforms simple recipes into time-tested traditions, and can even be the vehicle that links lifelong friendships. And since we can all use a little transformative magic right now, we recently asked some of our amazing chefs and distillers if they would share some of the most treasured recipes just in time for your summertime picnic or family barbecue.
Many of these dishes shout-out and celebrate summer by incorporating fresh-from-the-garden ingredients, so please visit us on social media to let us know which recipe was your favorite and maybe even a photo to show off your summer garden!
Starter: Okra Cornmeal Fritters
Chef: Timothy Grandinetti; Spring House Restaurant, Kitchen & Bar and Quanto Basta Italian Wine Bar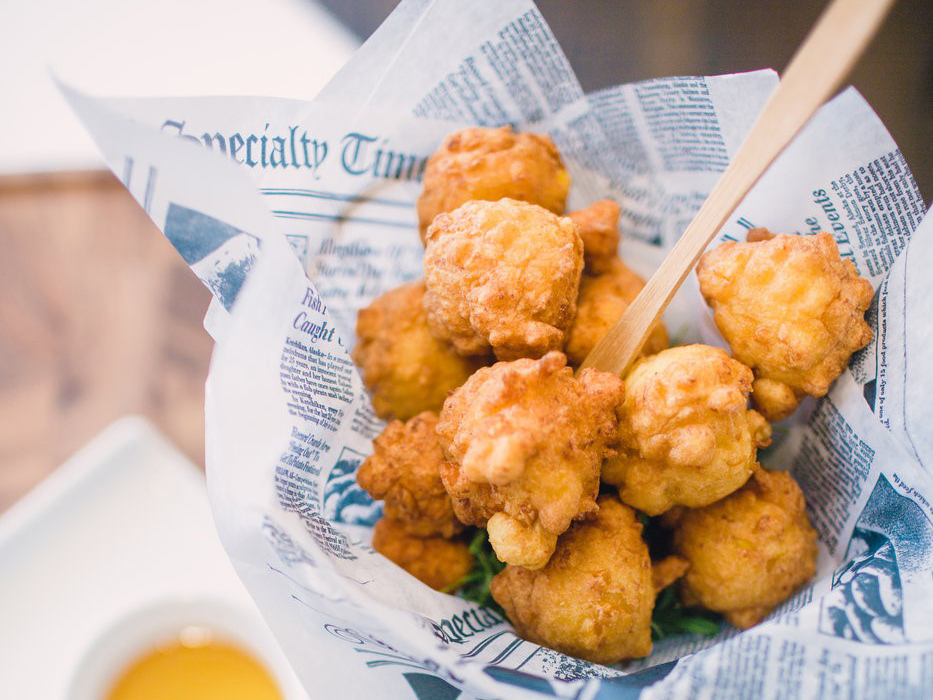 Ingredients:
4 bacon slices
½ medium onion, finely chopped
1/2 lb. fresh okra, chopped
1 large egg
1 cup buttermilk
1 cup cornmeal
1 teaspoon brown sugar
1/4 teaspoon cayenne
1 cup vegetable oil
Preparation:
Cook bacon in a skillet over medium heat, turning occasionally until browned and crisp.
Drain bacon on paper towels, reserving fat in skillet.
Finely chop the bacon.
Add onion and okra to the skillet with the bacon fat and cook, stirring until vegetables begin to soften (about 3 – 5 minutes).
Remove from heat and add chopped bacon.
In a mixing bowl, combine egg, buttermilk, cornmeal, brown sugar, and cayenne – whisk until smooth.
Stir in the onion, okra and bacon mixture.
Wipe skillet clean and add vegetable oil to skillet and heat over medium heat.
Add small rounded tablespoons of batter to cook, turning once, until golden brown (2-3 minutes).
Transfer fritters to paper towels to drain.
Serve immediately.
Entree: Eastern NC Seafood Gumbo
Chef: Ashley Hardesty; Forsyth Seafood & Cafe and The Table Experience
Serves 18 (8 oz servings)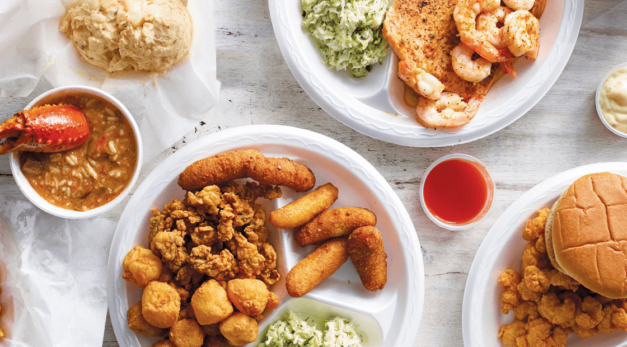 Ingredients:
Chicken Stock
4 lbs chicken pieces – skinned
3 quarts water
2 ribs of celery, with leaves
1 carrot, cut in thirds
1 medium onion
1 bay leaf
Gumbo 
1/3 cup of oil
½ cup of all-purpose flour
1 pound fresh okra
1 pound peeled and de-veined jumbo shrimp
1 pound fresh crab meat
6 oz. fresh shucked oysters
1 cup of chopped onion
3/4 cup of chopped celery
1/2 cup of chopped green bell pepper
1/2 cup of chopped red bell pepper
1/2 cup of chopped green onions
1/4  cup of chopped fresh parsley
1/2 teaspoon of dried basil leaves
2 garlic cloves
1 Bay leaf
3/4 teaspoon dried thyme
1 14-1/2 oz can whole tomatoes
1/4 teaspoon of Texas Pete hot sauce
9 cups cooked rice
1/4 teaspoon salt
1/4 teaspoon black pepper
Preparation:
For stock, place chicken, water, celery carrot, onion & bay leaf in large pot. Bring to a simmer for 25 minutes, skimming foam and fat from the top. Remove meat from bones and reserve. Return bones to stock and continue simmering.
For gumbo, heat oil or preferred fat in large Dutch oven. Add flour gradually and cook to make a very dark roux. Add okra, onion, celery, green pepper, & red pepper. Cook until okra is tender. Add green onions, parsley, garlic, bay leaf, thyme, basil, & undrained tomatoes. Strain prepared chicken stock and add to gumbo. Simmer 1 ½ hours, stirring occasionally. Lastly, add all fresh seafood. Let simmer for 20 minutes. Add salt, pepper, & Texas Pete for taste.
To serve, spoon desired amount of rice into individual soup bowls. Ladle gumbo over rice.Freeze leftovers for later.
Dessert: Fresh Peach Cobbler with Sweet Potato Biscuit Crust
Chef: Stephanie Tyson; Sweet Potatoes (well shut my mouth!!) a Restaurant
Serves 10
Ingredients:
Peach Filling:
10 – 12 fresh peaches
1 tablespoon lemon juice
1 cup sugar (more or less depending on sweetness of the peaches)
3 tablespoons cornstarch
1 teaspoon almond extract
2 tablespoons butter
Sweet Potato Biscuit Crust:
1 cup all-purpose flour
1/4 cup sugar
1 3/4 teaspoons baking powder
1/4 teaspoon salt
pinch of cinnamon
1/4 cup chilled butter, diced
1/4 cup milk
1 baked sweet potato, cut in half, peeled and mashed
1 teaspoon vanilla
Filling Preparation:
Bring a large pot of water to a boil.
Cut a small x on the bottom of each peach.
Carefully drop the peaches into the boiling water for 45 – 60 seconds, then remove them to an ice bath.
Preheat oven to 350 degree.
At this point they should be easy to peel. Peel starting from the x on the bottom of the peach, then pit and slice them.
Toss the peaches in a large bowl with lemon juice, sugar, cornstarch, cinnamon, and almond extract.
Arrange mixture in a layer in a 9-by-13 inch baking dish.
Dot with butter.
Cover with foil and bake in a 350-degree oven for 15 – 20 minutes.
Prepare the Sweet Potato Biscuit Crust mixture (below).
Remove from the oven and uncover.
Drop the Sweet Potato Biscuit Crust dough by spoonful over the hot filling. Return to the oven and bake for 20-25 minutes until crust is browned and cooked through, and fruit is bubbling. Cool slightly before serving.
Your favorite ice cream optional!
Sweet Potato Biscuit Crust Preparation:
In a medium bowl, stir together the flour, sugar, baking powder, salt, and cinnamon.
Using your fingers or a pastry cutter, cut the butter into the flour mixture until it resembles coarse meal.
In a small bowl, combine the milk, sweet potato, and vanilla.
Stir into the dry mixture, mixing well.
Cocktail: Sutler's Basil Lemonade
Distiller: Scot Sanborn, Sutler's Gin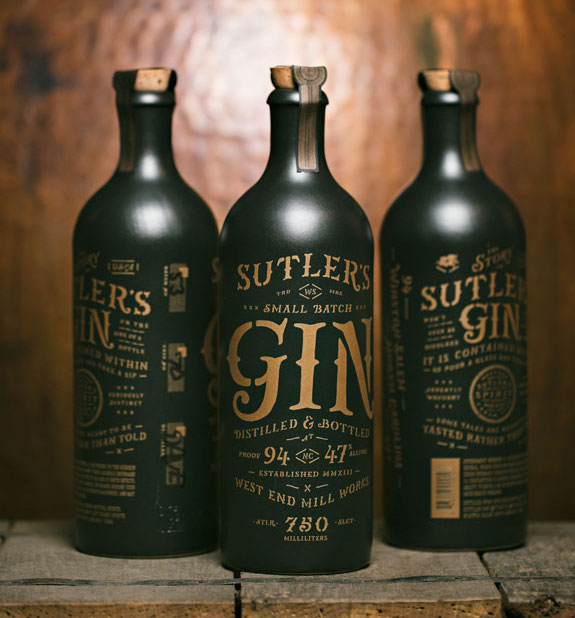 Sutler's Gin
Ingredients:
1 bottle of Sutler's Gin
1 Simply Lemonade (52 oz bottle)
10 – 15 fresh basil leaves
1 – 2 lemons sliced into wheels
Preparation:
Take the bottle of Simply Lemonade and add the 10-15 basil leaves to the jug.
Tighten the lid and turn over to expose the lemonade to the basil leaves.
Leave upside down and set on the counter to sit overnight or until the leaves start turning brown.
Remove the leaves immediately when they start turning brown.
In a carafe or bowl add the lemonade, bottle of gin, and garnish with the lemon wheels.
Pour the drink over the ice and enjoy! (Please drink responsibly.)
Cocktail: Winston Collins
Distiller: Joe Tappe; Broad Branch Distillery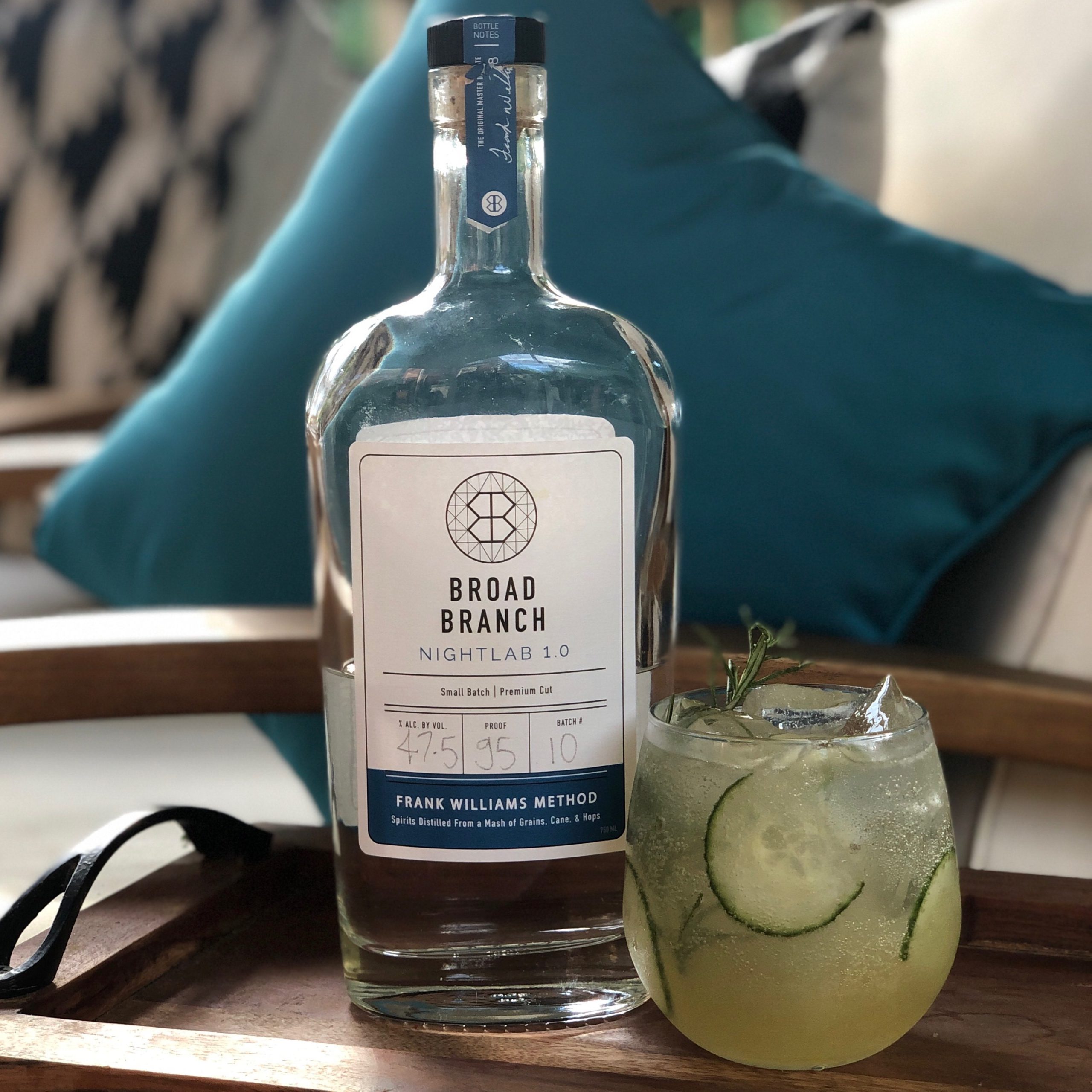 Ingredients:
1.5 oz Broad Branch Nightlab 1.0
1 oz lime juice
.75 oz rosemary simple syrup (see below)
3 oz Club Soda
4 thin slices cucumber
You'll need: Collins, double rocks or red wine glass
Preparation:
Add Nightlab 1.0, lime juice, simple syrup and club soda to glass.
Stir for 10 seconds.
Top off glass with ice and cucumber.
Making Rosemary Syrup:
Demerara or Turbinado Sugar
Water
Fresh Rosemary
You'll need: Measuring cup or scale, small pot, fine mesh strainer, and jar or bottle.
Heat a small pot to medium heat and combine equal parts sugar and water (1 cup : 1 cup is a good start).
When sugar starts to dissolve, add 4-5 sprigs of rosemary.
When sugar has fully dissolved and syrup just starts to bubble, remove from heat.
Allow syrup to cool to room temp and strain through fine mesh strainer.
Pour syrup into small jar or bottle. Store in fridge for up to two weeks.