Must-Have W-S Gifts This Holiday Season
Shopping for the person who has everything this holiday season doesn't need to be a chore, but a weekend getaway to Winston-Salem will help make quick work of it. We have countless ideas that are worth wrapping thanks to our abundance of unique retailers in our walkable downtown area. From locally made art to delectable goodies you can't get anywhere else, our hip and historic destination has you covered this holiday season. To help get you started, here are 12 unique or handmade goods from local shops that are worth bringing home — no shipping needed.
1. Adorable-Sized Art.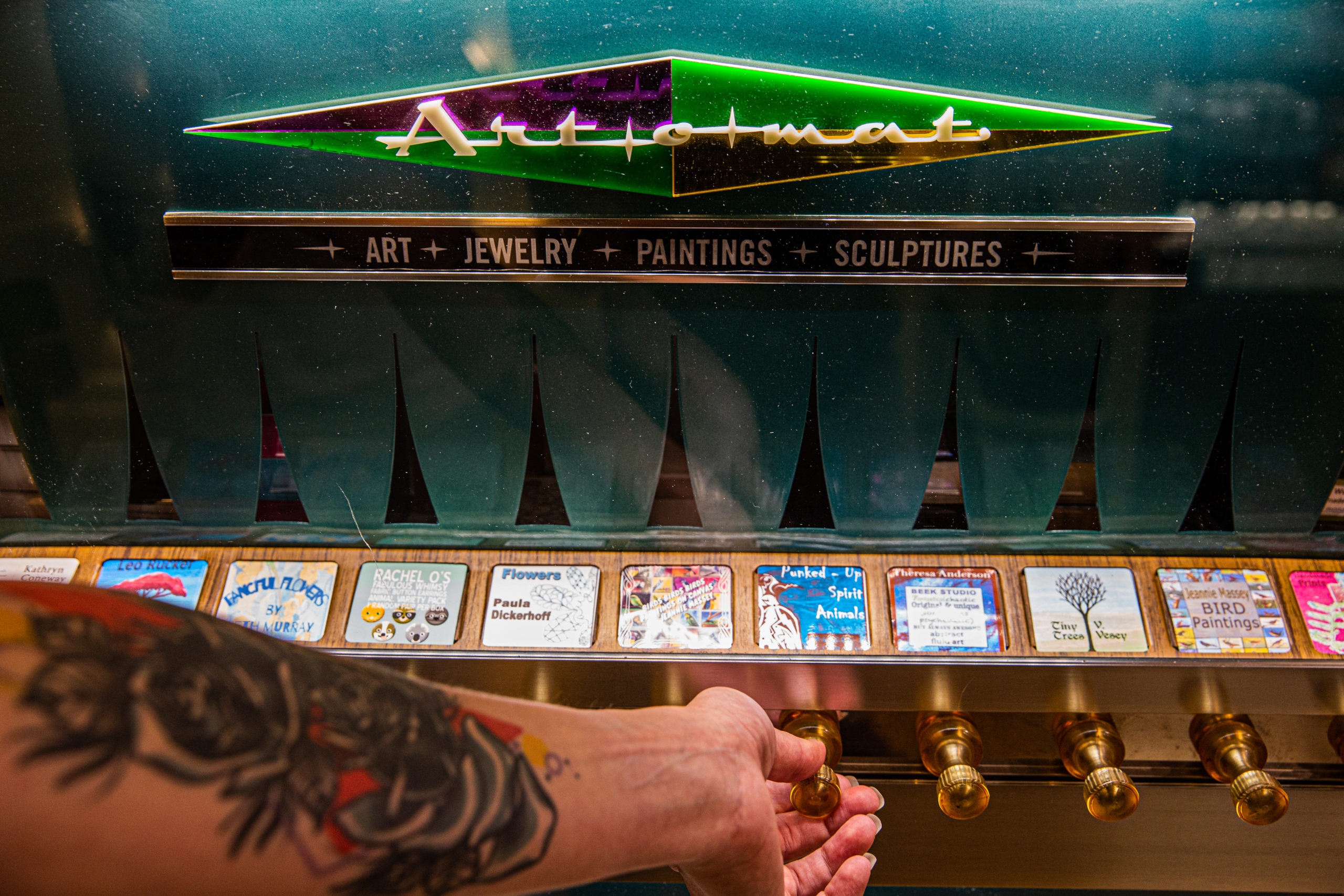 Retro-loving artist Clark Whittington has turned former cigarette vending machines into upcycled art dispensers. Turning 25 this year, Winston-Salem-based Art-o-mat machines are found all over the world; with dozens of locations in the city offering a smattering of $5 pieces of art, it's the perfect stocking-sized gift for the art lover in your family. artomat.org | $5  
2. The World's "Thinnest" Cookies. With more than a million pounds of Moravian cookies baked here each year, this simple, but ever so sophisticated cookie, is a worldwide wonder for its six incredibly rich flavors and incredibly thin form. Our unique Moravian Culinary Trail makes it easy to find Santa's favorite cookies from these specialty retailers. Moravian Culinary Trail | prices vary  
3. No Ordinary Ornament.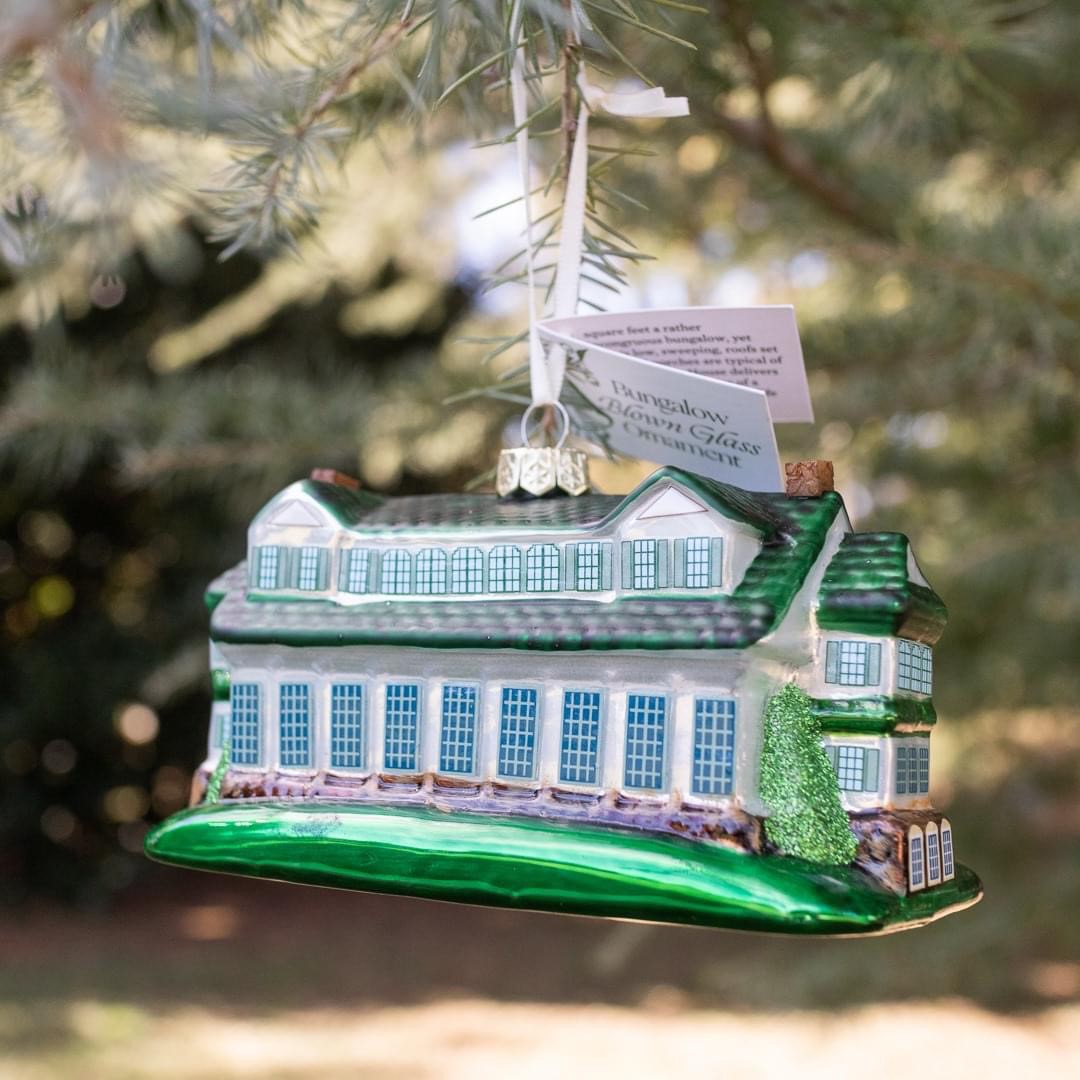 The Reynolda House Museum of American Art has released its one-of-a-kind "Bungalow Blown Glass Ornament" paying homage to the historic estate. reynolda.org | $32 2250 Reynolda Road, Winston-Salem, NC 27106  
4. A Mug for Your Morning. A purveyor of all things local, Camel City Goods Co. is a downtown boutique apparel brand born out of love for Winston-Salem and North Carolina. Their "Olde WS Mug" will help remind loved ones that the city is becoming known as the "Seattle of the South." PRO TIP: A bag of freshly roasted coffee from Krankies or Foothills rounds out the caffeine care package. camelcitygoods.com | $12 1004 Brookstown Ave., Winston-Salem, NC 27101 krankiescoffee.com | $15 211 E. Third St., Winston-Salem, NC 27101 foothillsbrewing.com | $11.99 634 W. Fourth St., Winston-Salem, NC 27101  
5. A Bandana for the Brave.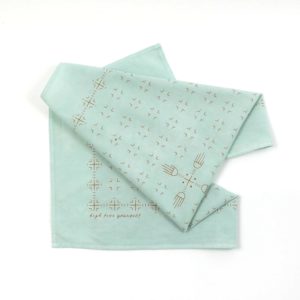 These mantra-based talismans (custom-designed, handmade bandanas, and hankies) were created by Winston-Salem resident Jenni Earle and are now a national sensation seen in Martha Stewart Living and Garden & Gun. There are several unique and inspirational designs to choose from, each intent on empowering the recipient with a stronger connection to a sense of adventure. jenniearle.com | $34  
6. Shine Like a Star. Located in the 1766 Moravian settlement of Old Salem, Moravian Book & Gift Shop is one of the best retailers to find an array of Moravian star ornaments. From wood to paper to plastic (and in the colors of your alma mater), this unique retailer has plenty of stars to choose from, including a few that double as beeswax candle holders. oldsalem.org | prices vary 626 S. Main St., Winston-Salem, NC 27101   7. Seize the Clay.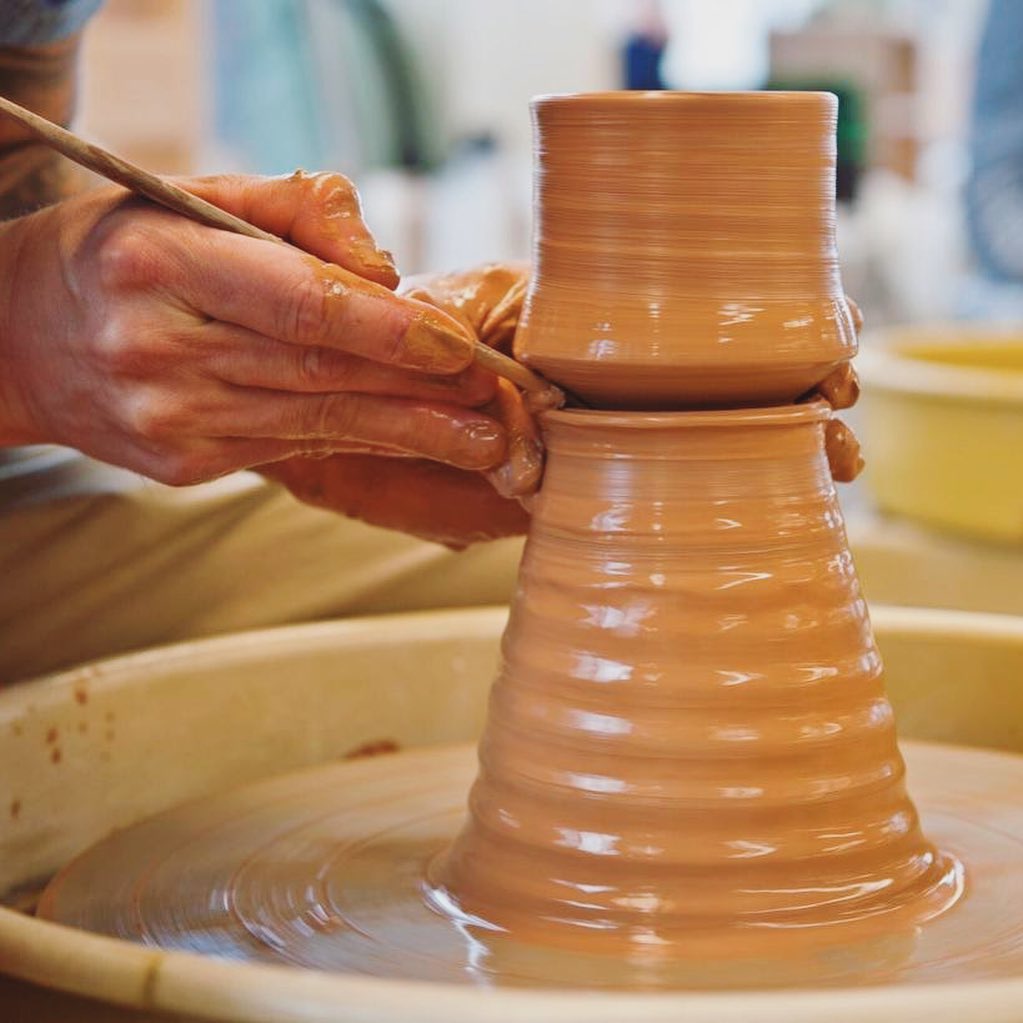 Visit the Marta Blades Shop at Sawtooth School for Visual Art for a one-of-a-kind gift for the art enthusiast. From clay to wood-crafted gifts galore, Sawtooth makes holiday shopping and discovering new artists easy. PRO TIP: Enjoy special holiday shopping Dec. 3-4 for their inaugural Artists Market and/or give the gift of a weekend art getaway with a hands-on class. sawtooth.org | prices vary 251 N. Spruce St., Winston-Salem, NC 27101  
8. Award-Winning Ales. Nine breweries dot our downtown Craft Draft Crawl, making it easy to grab a six-pack, growler, or crowler of award-winning ales made right here in Winston-Salem. Take the present up a notch and book the ultimate hops-inspired getaway, the Foothills Brewing Craft Beer Package at the Marriott Winston-Salem Downtown. Craft Draft Crawl | prices vary  
9. W-S from A-Z.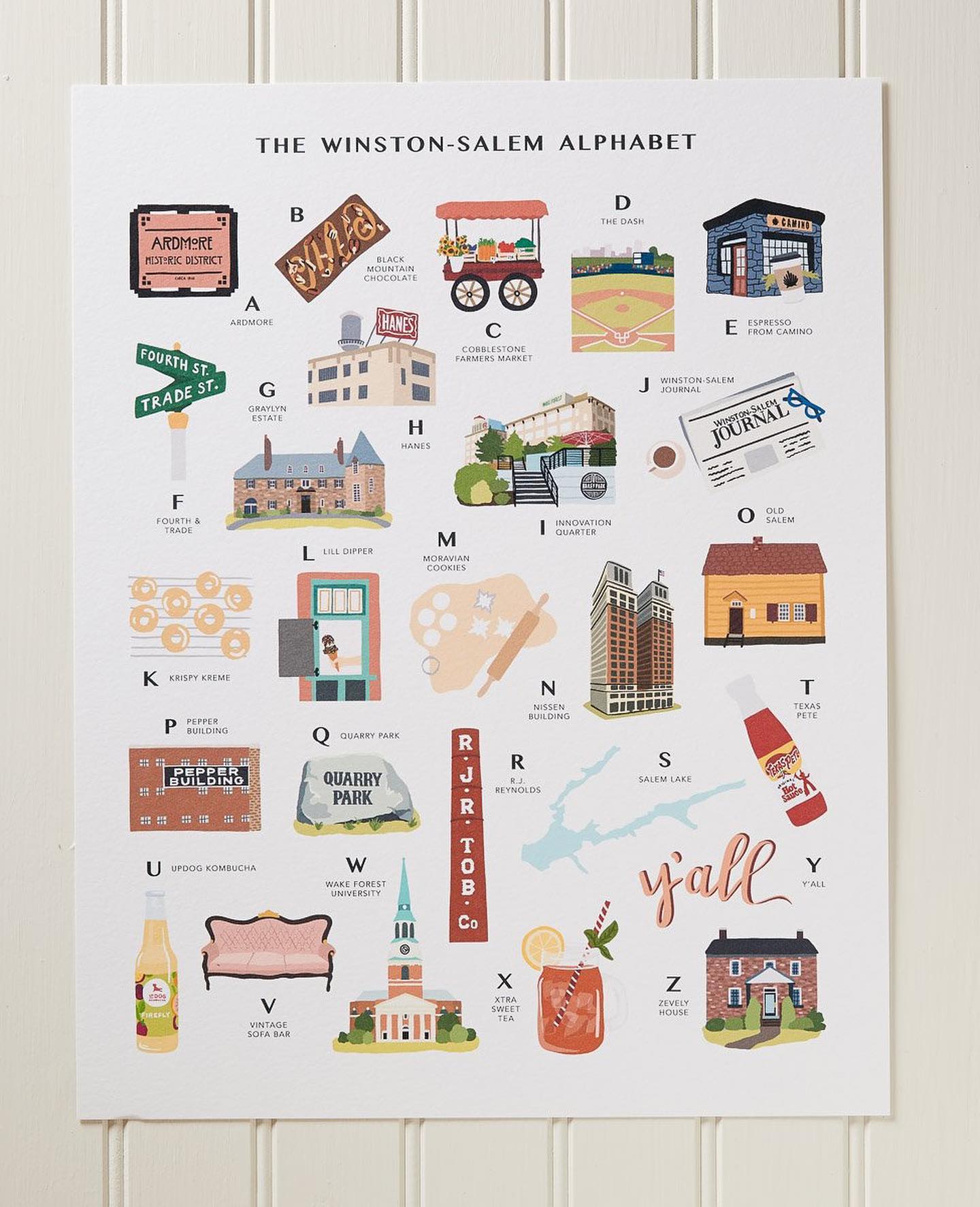 Celebrate Winston-Salem with an alphabet print made by local illustrator Taylor Doster of Doster Paper Co. Her unique prints highlight all the city's favorite icons, from Krispy Kreme Doughnuts to Texas Pete Hot Sauce. PRO TIP: You can now get this print in a neat Jenni Earle bandana. dosterpaperco.com | pricing starts at $24  
10. Wall Art for Everyone. A cultural gift shop that includes a boutique, art gallery, bookstore, and skincare line located in the city's Downtown Arts District, Body & Soul's colorful tapestries are on brand with Winston-Salem's arts and innovation roots. Let them make it easy for you to add a burst of color and talent to any home. bodyandsoulncstore.com | prices start at $75 545 N. Trade St., Winston-Salem, NC 27101   11. Something to Sew About.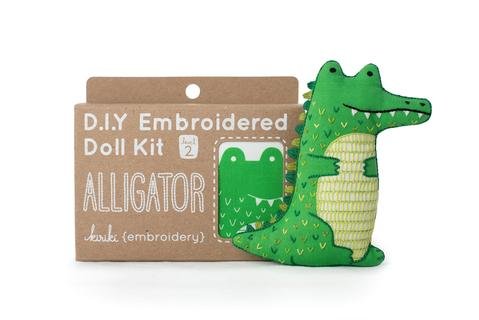 Newly opened in Winston-Salem's historic Reynolda Village, Village Fabric Shop's darling animal embroidery kits are just easy enough for tweens to tackle on their own. PRO TIP: Every Friday is "Pie Day," so treat yourself to a slice of something sweet made by the owner herself while you shop for those who sew! villagefabricshop.com | $20 114 Reynolda Village, Winston-Salem, NC 27106  
12. A Sip of Southern Spirits. There's no shortage of spirit(s) in Winston-Salem, especially with Broad Branch Distillery's whiskey presence in the Downtown Arts District and Sutler Spirit Co. making gin nearby in the West End. Both locations serve up sips of the South and make a perfect gift for those who like a nightcap. broadbranchdistillery.com | prices vary by size 756 N. Trade St., Winston-Salem, NC 27101 sutlersspiritco.com | prices vary by size 840 Millworks St., Winston-Salem, NC 27101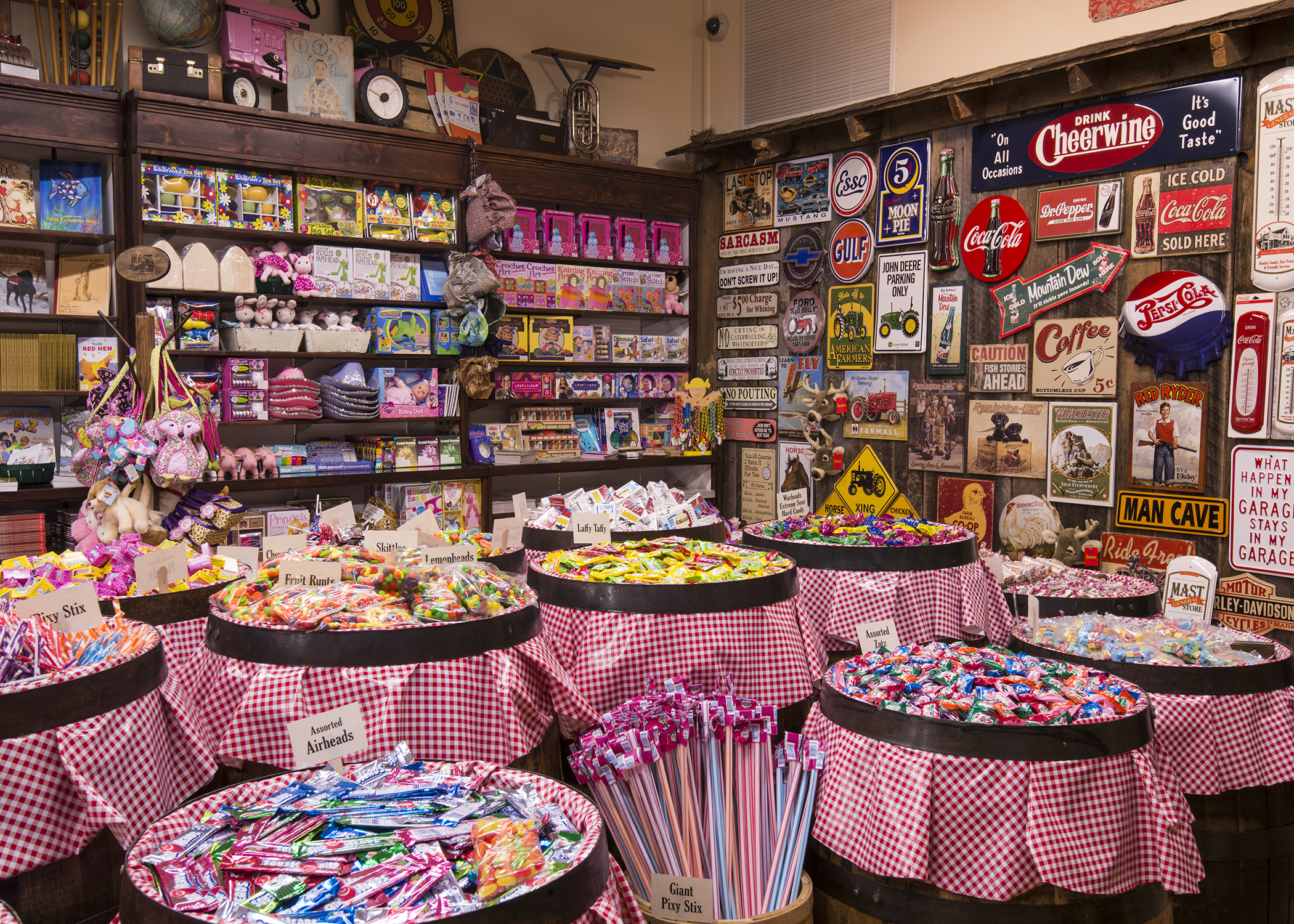 BONUS: In need of stocking stuffers? Head to Mast General Store where you can find the perfect North Carolina-themed knick-knack or treats from your choice of a dozen candy barrels. mastgeneralstore.com | prices vary 516 N. Trade St., Winston-Salem, NC 27101