Winter Wonderland
Winston-Salem is a true winter wonderland. Delight in the sights and sounds of over 265 years of historic holiday traditions in Winston-Salem. Our holiday season is filled with the spirit of nostalgia, the warmth of hearth Moravian cooking, the twilight of candlelight tours, and the excitement of holiday celebrations for the entire family.
NOV 17 TO JAN 1, 2023
FESTIVAL OF LIGHTS AT TANGLEWOOD PARK
Tanglewood Park's rolling countryside transforms each holiday season into a shimmering Winter Wonderland with more than a million twinkling lights aglow. Entering its 32nd season, the Festival of Lights at Tanglewood Park is open nightly from 6-11 p.m. starting Nov. 17, 2023, through Jan. 1, 2024. Attendees take in the spectacular sights while listening to festive tunes on the interactive musical displays, with original compositions from the UNC School of the Arts students. Enjoy more than 80 displays along the winding countryside route.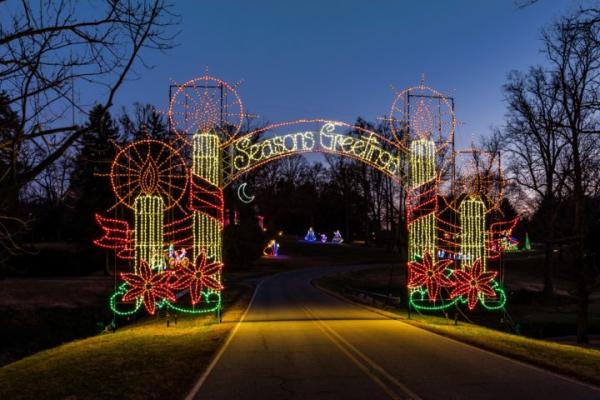 TBD
Experience the lush score, vivid staging, and magnificent performances that make UNC School of the Arts' "The Nutcracker" a cherished holiday tradition in Winston-Salem. This student-run production features world-class guest artists, a full symphony Orchestra (largest in the Triad), and of course, the school's highly acknowledged dance department.