Exploring "Restaurant Row" and Beyond...
Winston-Salem has put a "steak" in the ground as a major hub for culinary inspiration.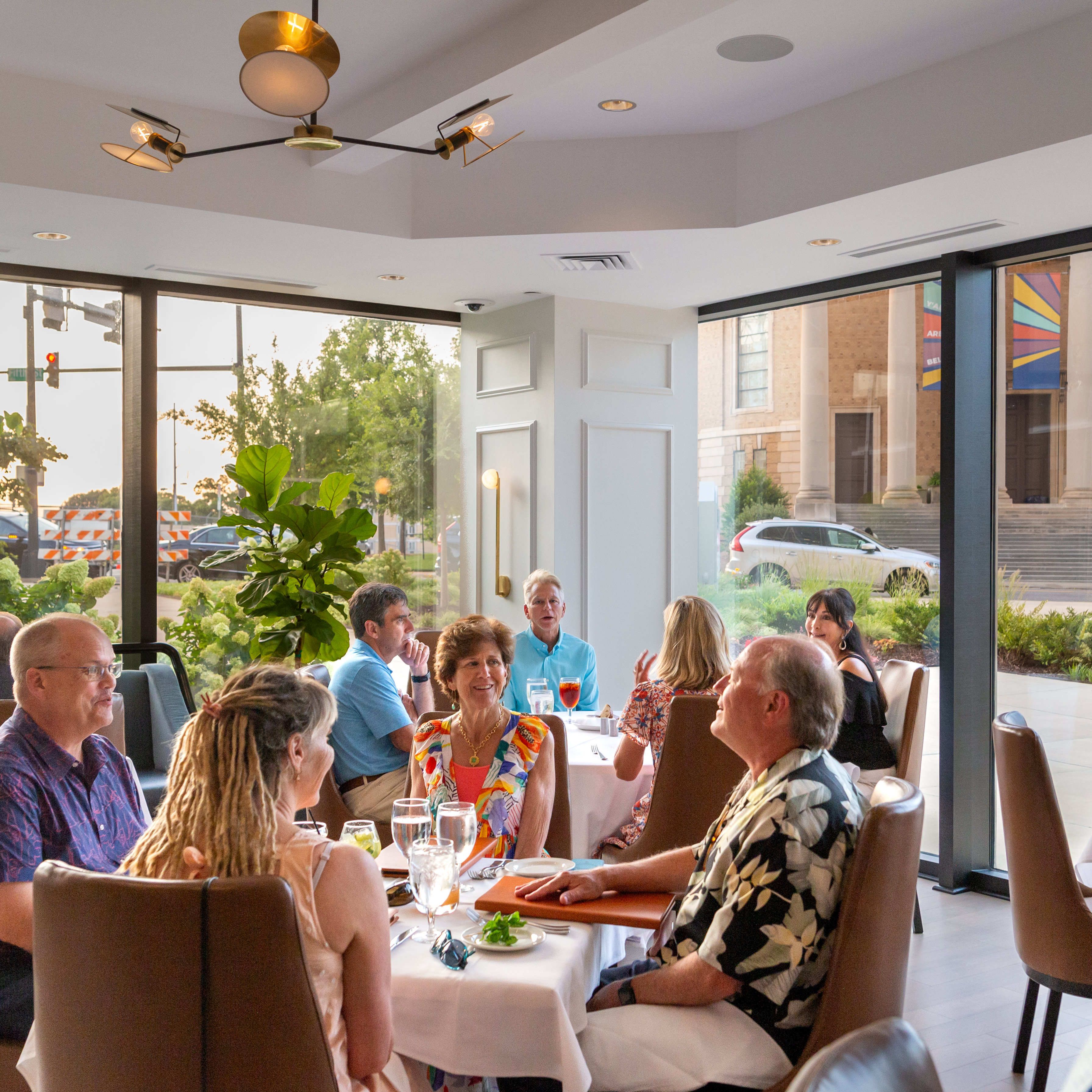 The recent revitalization efforts in downtown Winston-Salem, North Carolina have elevated the dining scene and promoted the opening of countless new local restaurants, while also preserving the character of landmark restaurants who have been around for decades. The walkable streets of downtown- a recently designated historic district- will bring you feelings of excitement and comfortability, where urban amenities meet rich history.
Look forward to exploring Fourth Street "Restaurant Row" runs through the center of downtown and boasts a collection of scrumptious dining options, but don't be afraid to venture out to the nearby Art's District or the Historic West End. With so many options to choose from, the hardest part will be narrowing down your list. Depending on what tickles your taste buds, you can choose from fine dining, classic cafés, soul food, and everything in between.
Learn more about the dining scene in Downtown Winston-Salem with this guide of some popular downtown restaurants.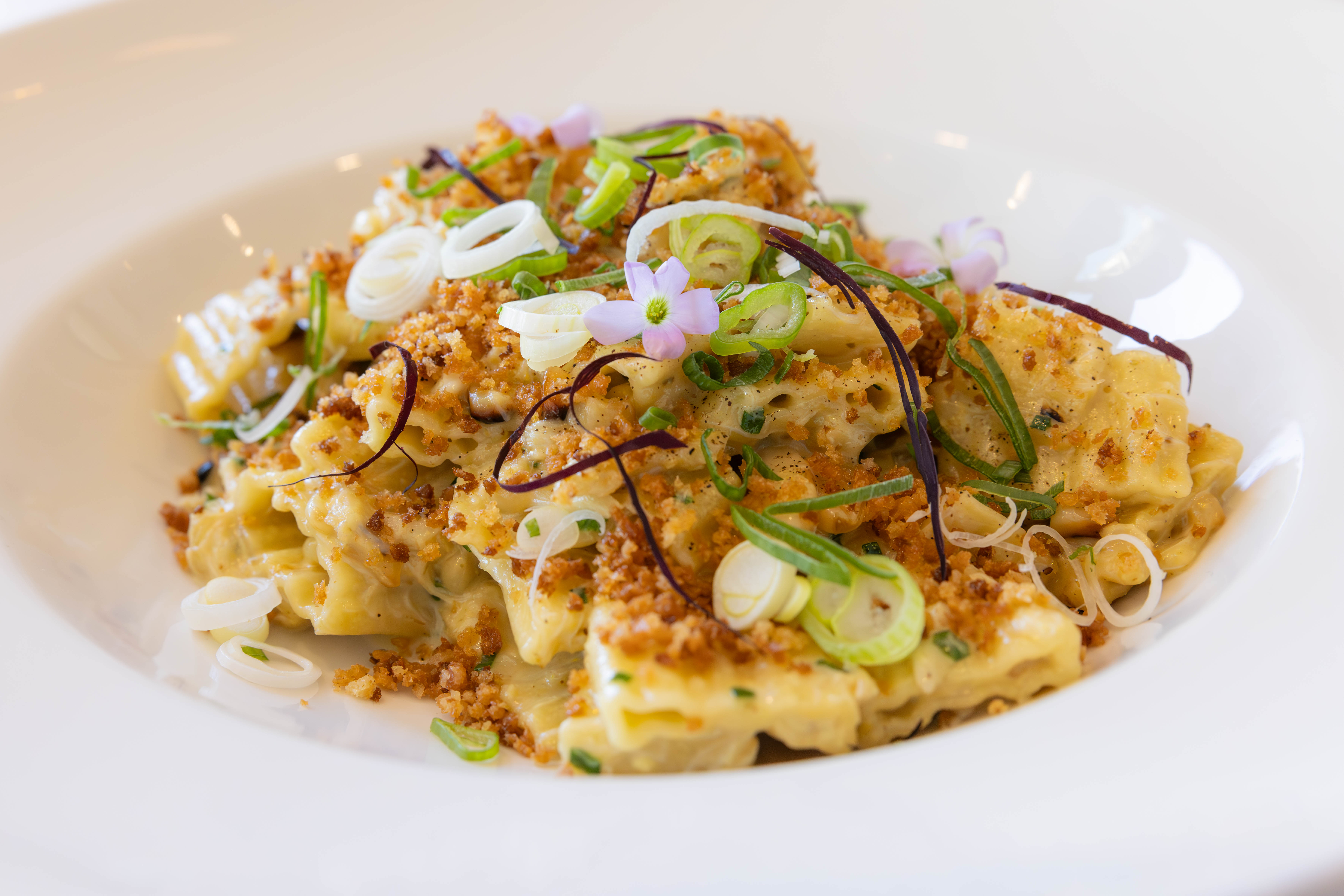 Conveniently located near Restaurant Row and the Benton Convention Center, The Downtown Grille offers a sophisticated dining experience using regional ingredients prepared by master chefs. Floor-to-ceiling windows provide a modern feel, while mood lighting offers the perfect ambiance for your next special occasion or celebration. Looking for fresh seafood? Whether you're in the mood for their indulgent Tuna Crudo appetizer or fresh-caught North Carolina fish, their menu will surely satisfy.
---

Earl's offers guests a lively environment, a top-notch whiskey bar, authentic Southern fare, and live country music to boot. Located in the up-and-coming Industry Hill district, Earl's is next door to the iconic Ramkat music venue and steps away from stellar breweries, galleries, distilleries, and more. Stop in for brunch, lunch, dinner, or drinks, and you'll find yourself endlessly entertained.
---
You'll find succulent steaks, hearty salads, and plenty of farm-to-table freshness at Jeffrey Adams, one of downtown's most popular date spots. Be sure to end your meal with a craft cocktail or the crowd-pleasing chocolate crème brûlée — you won't regret it! The restaurant sits at the intersection of Fourth and Marshall Streets in the heart of downtown's "Restaurant Row," home to several top hotels, breweries, and shopping options. It's also steps away from A/perture Cinema, downtown's beloved art-house cinema, making it easy to enjoy dinner and a movie.
---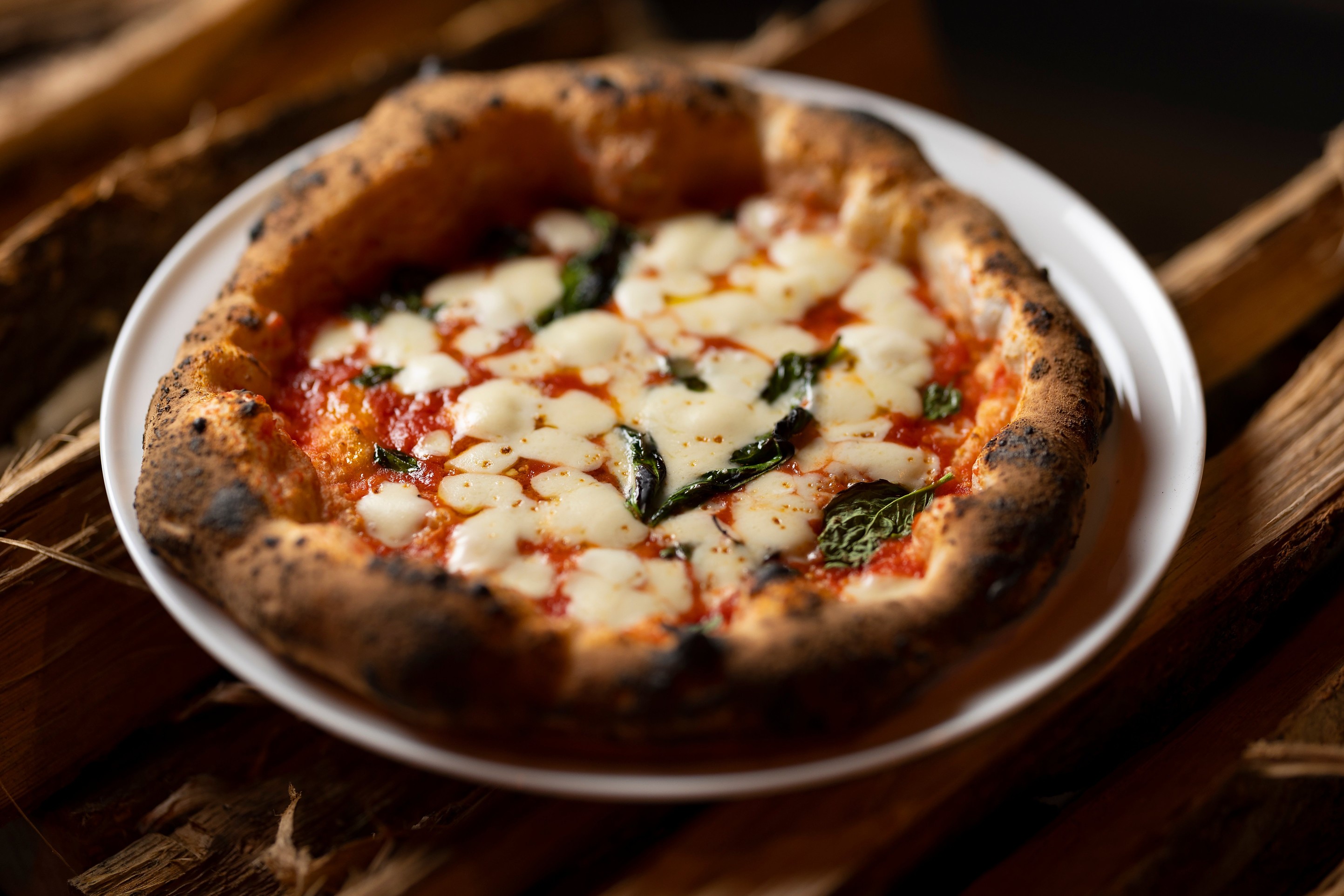 Named one of America's Top 50 pizzerias by Food & Wine, Mission Pizza is the go-to spot for premium pizza downtown. The restaurant sits along Trade Street in the heart of the Downtown Arts District; you can't miss the bright red façade and intoxicating aromas from its wood-fired oven. Most days, you'll find owner and James Beard-nominated chef Peyton Smith manning the oven, preparing pizzas in the traditional Neapolitan style. (Take one bite, and you'll see what all the fuss is about.)
---
When you're in town and have a craving for authentic Latin cuisine, check out Mojito's! Grab a seat on their outdoor patio and order a round of mojitos and street corn for the table. The bright yellow indoor walls are covered in larger-than-life Cuban-inspired artwork, bringing life and soul into the downtown brick building. The award-winning Broad Branch Distillery is just across the street, and you're steps away from the rest of the Downtown Arts District.
---
One of the newest faces to the downtown Winston-Salem dining scene, Oh' Calcutta marries together the best of the East and the West for a taste of modern authentic Indian cuisine. Calcutta, India (now known as Kolkata) is a city known for its joie de vivre and eclectic food culture, where traditional flavors effortlessly mingle with a cosmopolitan spirit that mirrors the hometown yet vibrant atmosphere of Winston-Salem. With an increasingly diverse array of culinary options, Oh' Calcutta brings yet another enticing dining option to Fourth Street.
---
Pasta, wine, and good company: Quanto Basta: Italian Eatery & Wine Bar offers an intimate space to enjoy Italian comfort food and exceptional wine. Walkable to the center of downtown, bring your entire group and "wine down" on the covered patio. Rotating daily specials include Wednesday "Flight Night" and Thursday "Half-Price Bottles & Boards."
---
A newcomer to the Winston-Salem fine dining scene, Six Hundred Degrees offers an exquisite dining experience in an iconic downtown location. The restaurant is on the ground floor of the historic Bailey Power Plant- formerly the coal-fired power plant for the R.J. Reynolds Tobacco Company- offers an industrial-chic aesthetic befitting the space. Thick concrete walls are adorned with local art and live moss, while the kitchen is centered around a live woodfire grill. Award-winning chef Travis Myers brings an old-world approach to the table, crafting a comfort-food-forward menu focused on locally sourced foods.
---
Located at the cusp of downtown and the historic West End neighborhood, The Spring House pairs award-winning cuisine with a one-of-a-kind ambiance. The upscale eatery sits inside the landmark Bahnson House, once part of downtown's famed "Millionaire's Row" of homes. The restaurant's library-inspired bar is equal parts cozy and charming, while its various dining rooms and patio areas will make you feel right at home. The kitchen is led by rockstar Chef Tim Grandinetti, who partners with local farmers and producers to create seasonal menus highlighting the region's cuisine.
---
When you think of quintessential restaurants in Winston-Salem, Sweet Potatoes is at the top of the list. For over 20 years, Chef Stephanie Tyson and her partner, Vivián Joiner, have been serving up Southern soul food, earning national praise and countless honors in the process. True to the name, you'll find sweet potatoes used across the menu (try the sweet potato cornbread!) and a variety of comfort food offerings. Sweet Potatoes sits along Trade Street in the heart of the Downtown Arts District and is adjoined by a "sister" restaurant, Miss Ora's Kitchen.
---
When looking for charm and comfort away from the bustling center of "Restaurant Row," hop over to the other side of Fourth Street for a meal at West End Café. After 30+ years in business, they have become a neighborhood staple for great food at a fair price. You can stop by for lunch and dinner, and even daily lunch specials change daily (check out their website for today's specials). After lunch, walk in neighboring Grace Court or explore the charming Victorian architecture throughout the historic West End.
---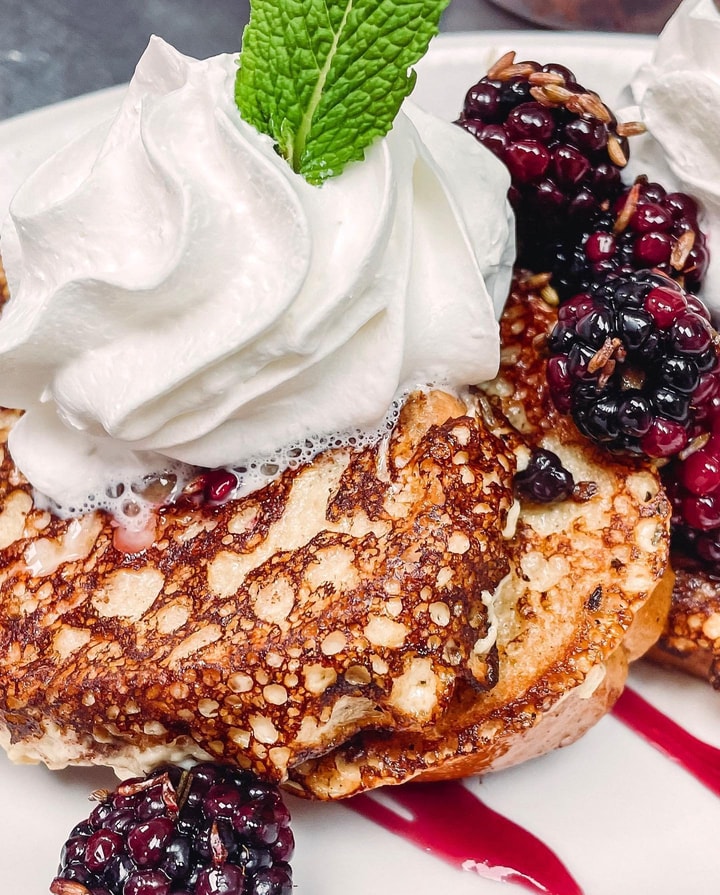 Open for breakfast and lunch, Young Cardinal Cafe offers fresh food, good vibes, and one of the best people-watching patios in the city. Grab a seat along its Fourth Street-facing patio or inside at the cozy bar and watch the city come to life around you. Your toughest decision will be sweet vs. savory. Our brunch recommendation? Go for a Benedict or Bananas Foster French Toast with a Millionaire's Coffee.